Mionetto Trevisois the lastest Prosecco to hit the Quebec market. Discover the refreshing dry bubbly, with subtle hints of honey, apples, liquorice and acacia blossom.
So this will age me. Do you remember that show with Robin Leech with the catch phrase, "champagne wishes and caviar dreams"? The show was called Lifestyles of the Rich and Famous. I LOVED that show and wanted to sip on champagne every day. Champagne is still not really in the budget, so when a bubbly is called for I turn like most people to it's little brother, Prosecco. Prosecco has grown in popularity in recent years and you can find some really excellent ones. Mionetto Treviso Prosecco is one of them.
Grown and fermented in Treviso, Italy, the Mionetto is made exclusively with the Slovenian Glera grape. The grapes are gently pressed and the must ferments with the skins removed and the Charmat method is used for a secondary fermentation. In the glass you will notice a lovely straw yellow hue.
The nose and taste will reveal notes of yellow apples, honey, liquorice, and acacia blossom.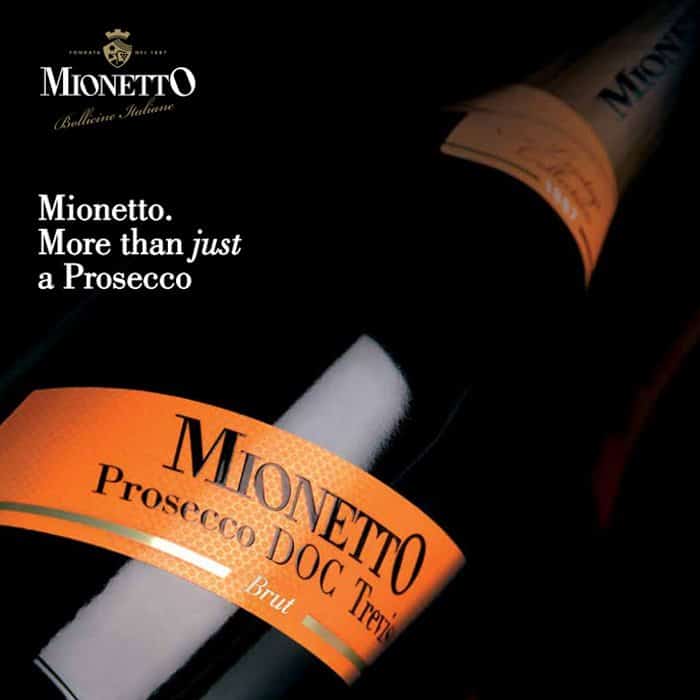 A new Prosecco for Canadians to try
This particular prosecco is very popular around the world already but it just hit the market in Quebec. I was lucky enough to recieve a sample bottle and an invite to the launch party. Since I have gladly tasted this Mionetto more than once, I have no qualms about admitting that I really like it! I am fussy when it comes to bubbly. Many times I bought a bottle and found it tasted cheap a bit. Not the case here, the Mionetto Treviso Prosecco is a high quality sparkling wine and a nice dry one at that.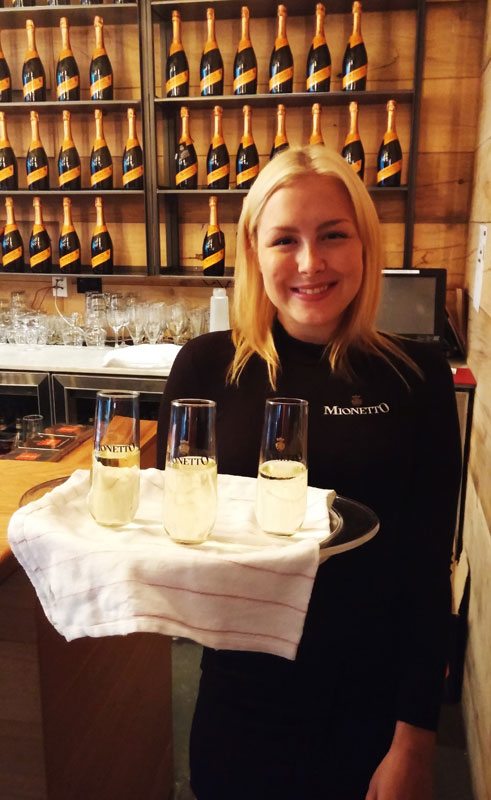 You can now run out to the SAQ tonight on your way home and grab a bottle of 750 ml Mionetto Treviso Prosecco for a mere 19$ (at the time of publishing). Serve it to guests all by itself in flutes without fear. And at that price you will not feel guilty making popular cocktails as well.
To the store I ran for by a bottle of Aperol following my trip from Austria this summer because I was in love, love, love with the Aperol Spritz cocktail I discovered there. Proof: here I am with Daniela from The Ambassador's Table. We met in person over an Aperol Spritz in Vienna. Here is the recipe…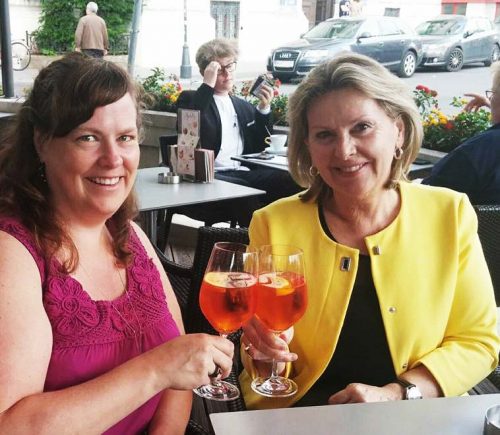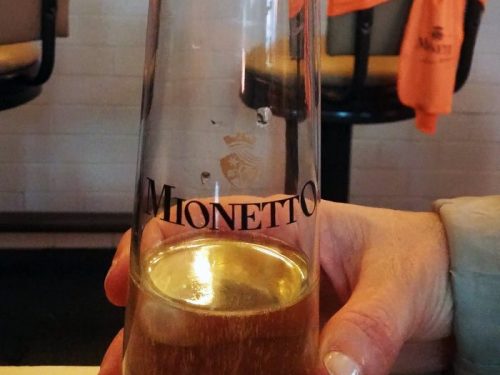 Aperol Spritz cocktail
Ingredients  
3

oz

Prosecco

2

oz

Aperol

1

oz

club soda
Instructions 
Fill a glass with some ice.

Pour in the Prosecco, the Aperol and the club soda.

Stir briefly and remove ice. Serve with a slice of orange.
Disclaimer: The product Mionetto Treviso Prosecco featured in this post was provided to me free of cost. Any personal opinions reflected in this post are my own and without influence.