Just like any tourist, many Montreal locals may find themselves one evening in Old Montreal after a day of wandering around the cobble stoned streets with a pequish pang in their stomachs. The sad thing is many cheap eateries close early in this touristic spot and all is left are expensive tourist traps.
Well no more with this new kid in town: Mimi la Nuit, a small yet extravagant nightclub in Old Montreal, welcomes gourmets, wine lovers and night owls – with an open kitchen till 2 AM!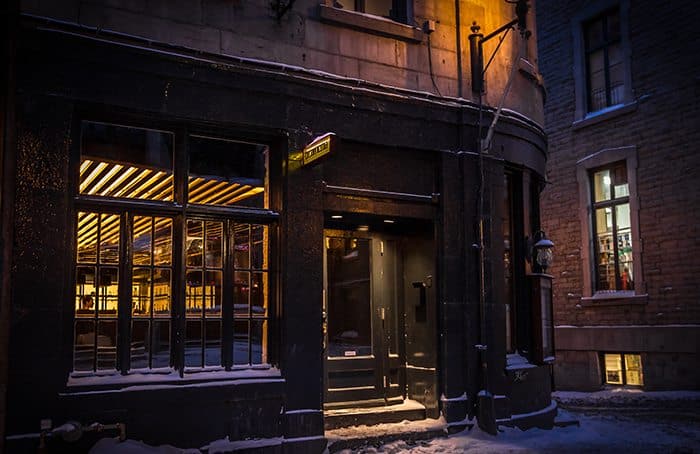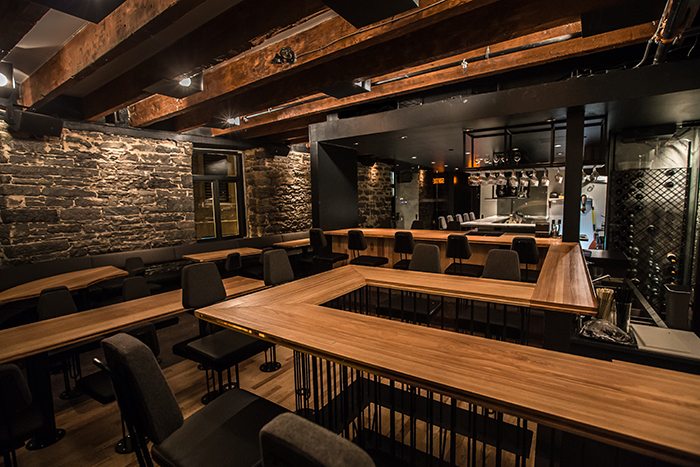 I spent a lovely evening chatting up with the local media crowd and working my way through the entire menu. Yes the whole menu! Group dishes were served at the tables so we could sample a bit of everything. Can I tell you we all left beyond stuffed!
Now do not go expecting top gourmet food, we are in a swanky nightclub after all. But what you can expect is a high class version of very good bar food. My favorites were the Lamb neck tortillas with mint cabbage slaw (the best); the Blackened chicken with root vegetable; and the Brussels sprouts served with apples, serrano and hazelnuts.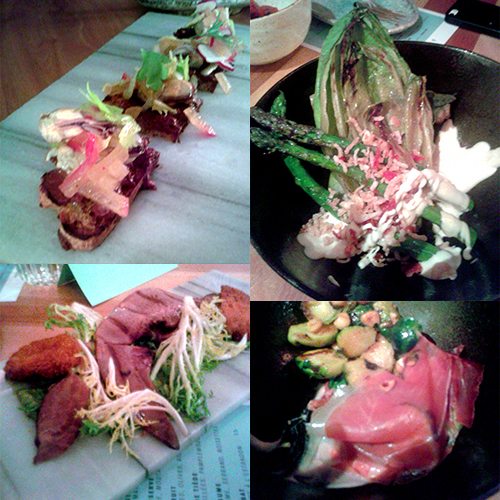 Here is a shot of the menu (what we ate that night). The restaurant was presented to us by Jeff Stinco, part owner and lead guitarist of the band Simple Plan. So if you are lucky you just may catch a glance at a rock star if you go one night.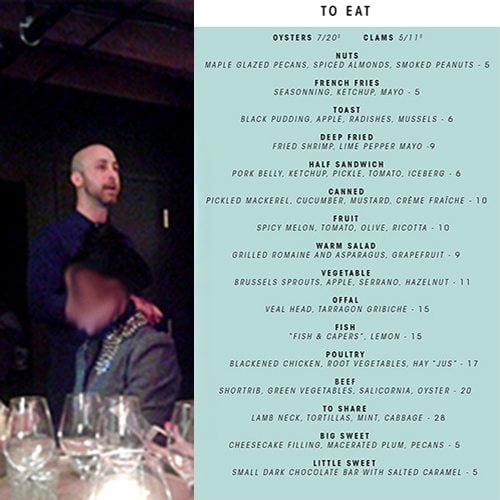 Chef Eloi Dion's meticulous craft (Club 357C, Van Horne) is inspired by the cozy atmosphere of this neighborhood bar. The menu is an array of small tossed dishes that make sharing a must, and the open kitchen is an open invitation to dip right into the action.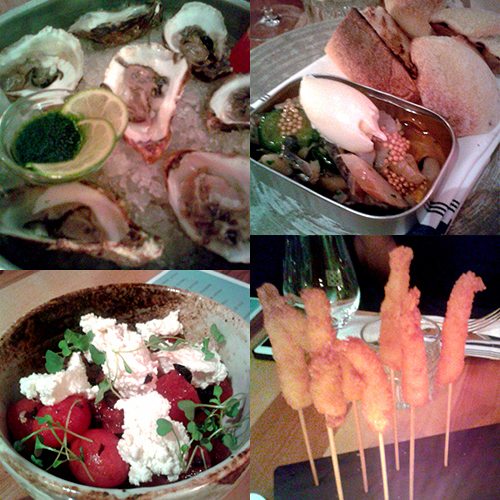 The venue's spirit is reflected in its neat wine list developed by Sindie Goineau as well as in the signature cocktail menu created by Patrice Jackson and David Schmidt.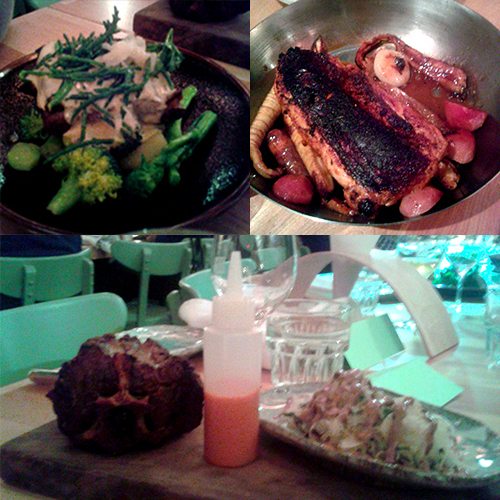 Located on the former premises of the Catholic Sailor's Club – a mariner's house created in 1893 to calm the eagerness of sailors on stopover in Montreal – this neighborhood bar is a subtle wink to its stormy past, ancient stone walls included.
Mimi la Nuit
22, St-Paul East, Montreal
514-507-5449
www.mimilanuit.com
Opening hours: Wednesday to Sunday, from 5 PM to 3 AM,
Will be open for weekday lunches early April 2015