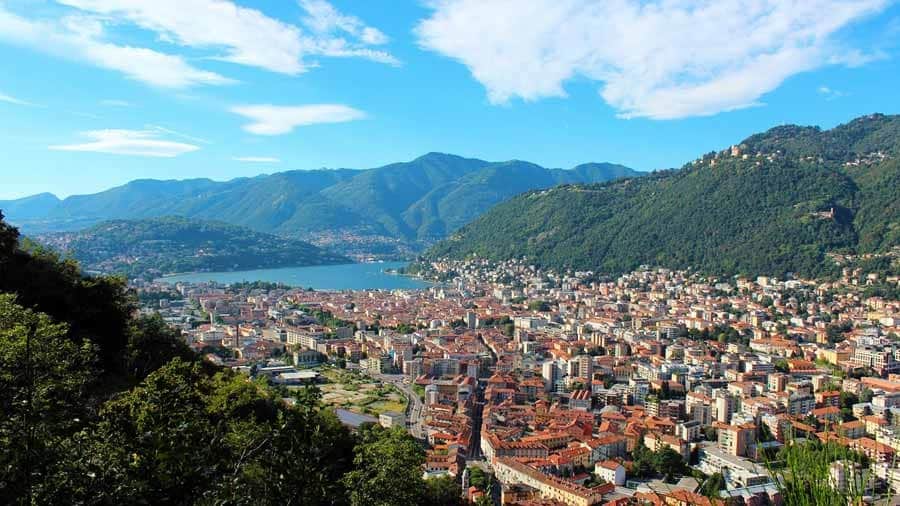 Trying to figure out where your next trip should be? How about Italian Lakes Holidays in Lake Como for relaxation, charming towns, luxury villas, and nature. The whole family will be happy in Lake Como, one of the best Italian lakes.
Few places can claim to have been (and remain to this day) a playground for the aristocrats and the privileged as can Lake Como. The good news is that Italian lakes holidays in places like Lago di Como is within reach for everyone nowadays. Who knows, maybe your favorite Italian lakes hotels are next to the homes of George Clooney or Sylvester Stallone?
From basic lodgings to luxury villas and vacation rentals in Lake Como, from fine dining to the best gelato, from a simple hike in the mountains to a private foraging excursion, this travel guide will be essential.
Explore villas and vacation rentals near Lake Como Italy
Where is Lake Como Italy
There is no lack of lakes in northern Italy for a holiday but the most famous lake in Italy is Lake Como, followed by Lake Garda and Lake Maggiore. All these lakes should be part of your Italian bucket list destinations, such as the stunning Cinque Terre area, but Lake Como has a certain charm and refinement that you cannot find elsewhere in the Italian lakes region. And Lake Como villas and vacation rentals are the stuff that dream vacations are made of.
This Italian lake district is located in the Italian northwest Lombardy region. With its area covering 56 square miles (145 square km), it is the third-largest lake in Italy. Often referred to as an upside-down 'Y', the lake can be found at the foothills of the Italian Alps. It makes this destination perfect for nature lovers seeking lakes and mountains holidays. It's a very popular attraction and often found among top Italy tours.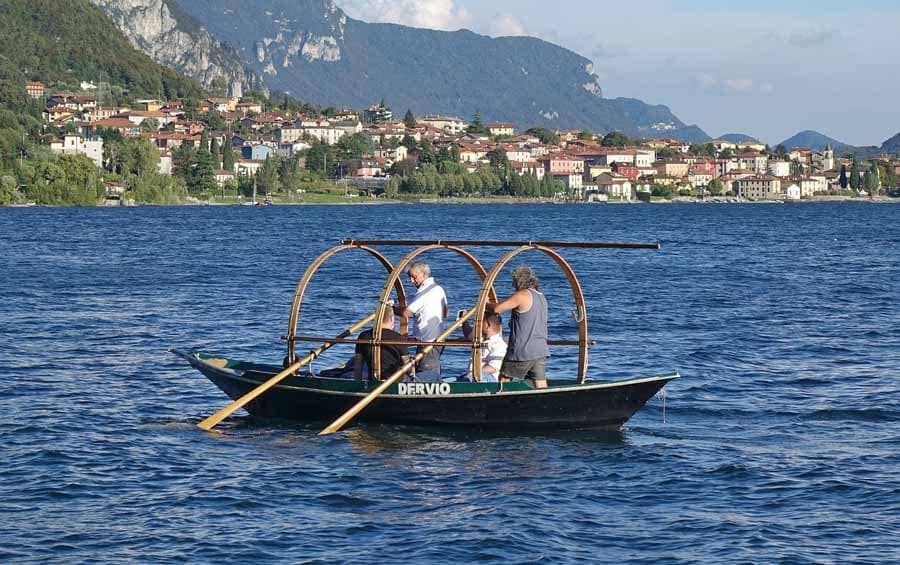 Disclosure: this post was sponsored by luxuryretreats.com. All opinions are 100% my own and honest.
What to Do in Lake Como
As you would guess, the largest city on the lake is Como and it offers plenty of Roman relics, the Duomo, several museums, and silk shops for the cultural tourist. But make sure to use the ferry service (or private boat services that offer tours of the Italian lakes) and explore the smaller charming Lake Como towns of Bellagio, Varenna (a must, there is a castle), Menaggio, and Griante, to name a few. You will find many things to do in Lake Como Italy like beautiful narrow streets to wander on, churches, museums, shops, villas, and gardens to explore. Tremezzo is one of the best places in Lake Como as it is home to the most impressive Villa Carlotta.
Click here to find tours, tickets, and activities in Lake Como
In Lake Como what to do if you are the sporty type? It goes without saying, you can enjoy the lake and the many offered activities that go along with it, such as boating, swimming, sailing, kitesurfing, water skiing, and jet skiing…or just lounging on a beach. If you enjoy golf, check out the Menaggio e Cadenabbia Golf Club.
And let's not forget the surrounding mountains! The Italian Alps offer breathtaking views from the ground and up on top of them. There are plenty of trails for hikers of all levels. And if hiking is not your thing, take the funicular between the higher city of Como to Brunate. From here, it is worth the walk up to the Faro Voltiano lighthouse.
Only have a day to explore, click here to take a day trip from Milan
What to Eat in Lake Como
You can certainly enjoy some of the best Italian dishes and restaurants in the Lake Como region but if you want to eat like a local search for mentions of Larian cuisine. Hardy mountain dishes with beans are common. Fresh fish is a favorite. You will find it either marinated and then fried, or try the popular local perch risotto plate. Polenta beats pasta in this part of Italy hands down, prepared simply with butter and cheese. More unusual main dishes will consist of braised wild boar (Brasato di Cinghiale Selvatico) or tripe dishes such as the Busecca or Foiolo. The Carpese salad is popular here too.
After feasting on the many delicious local kinds of cheese, try a local dessert. Popular ones include Italian gelato served with strawberries (Fragole con Gelato), Miascia which is a bread pudding made with raisins and red wine, or a Masigott, a dense sweet bread made with cornmeal and flour.
Did you get your FREE PRINTABLE yet?
Surprise! Never know what to pack when getting ready for a trip. I got you covered with my Ulitmate Packing Checklist. Click here to get your FREE Ulitmate Packing Checklist right now!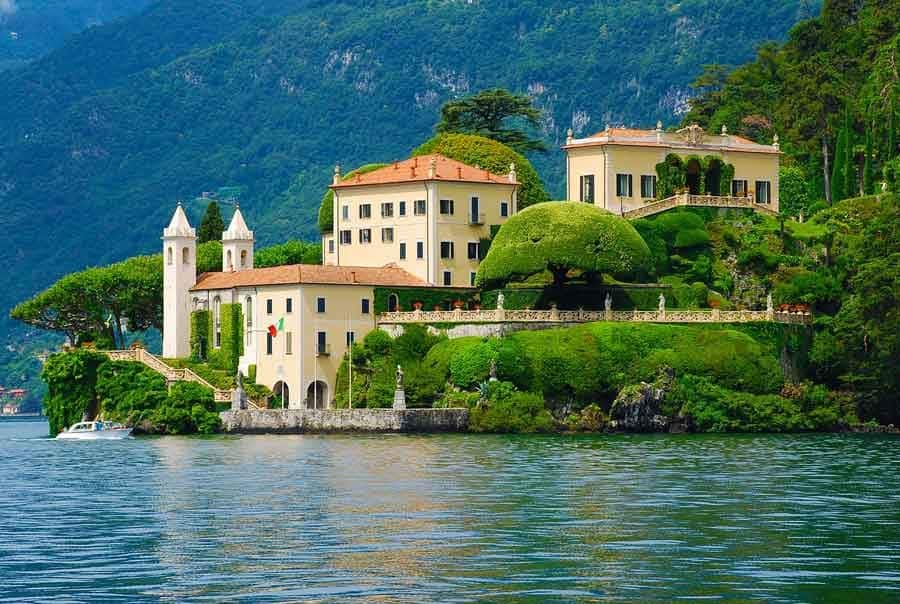 Italian Lakes Holidays: Where to Stay in Lake Como
Lodging is available in every town but the best place to stay in Lake Como just might be the town of Como. The town of Como is not the most charming town but it makes for an excellent home base. Trains travel to and from Milan in about 30 minutes all day long, making it very accessible. Lake Como accommodations can be found for just about every budget. There are some youth hotels and simple pensions. You can find mid-range hotels and family lodgings.
But if there is one destination that is worth a splurge, then surely you might consider one of the many luxury villas and vacation rentals in Lake Como. Home to breathtaking Italian lakes villas, luxury retreats abound in many of the best towns on Lake Como. The towns of Argegno, Bellagio, and Lenno offer some of the best hotels in Lake Como Italy. Here one can find lakeside rentals and luxury villas ranging from modern to opulent, from sleek to traditional.
Explore villas and vacation rentals near Lake Como Italy here
How to Get to Lake Como
The biggest cities near Lake Como are Milan and Bergamo. Although the closest airport to Lake Como is Bergamo airport, chances are if you are arriving from an international flight then Milan would be the nearest airport option. Note, there are two Milan proper airports: Linate and Malpensa. The distance from Milan to Lake Como is 52 miles (84 km), so one can easily reach the lake by train or car rental.
Book here now to get unbeatable prices on Rental Cars
To travel around the area while on holiday, one can find buses, trains, bicycle rentals, ferries, and boat services. A car rental would be the most flexible option.
Best Time to Visit Lake Como
Click here if you need an Italian Lakes travel guidebook to plan your trip
This region enjoys a mild climate. In fact, on average it is always a little bit warmer than surrounding areas due to a microclimate. Winters are mild so snow is not a guaranty. For fun in the sun and relaxation, the best time to visit Lake Como is from April to October.
PIN IT FOR LATER! https://www.pinterest.ca/pin/266275396703662991