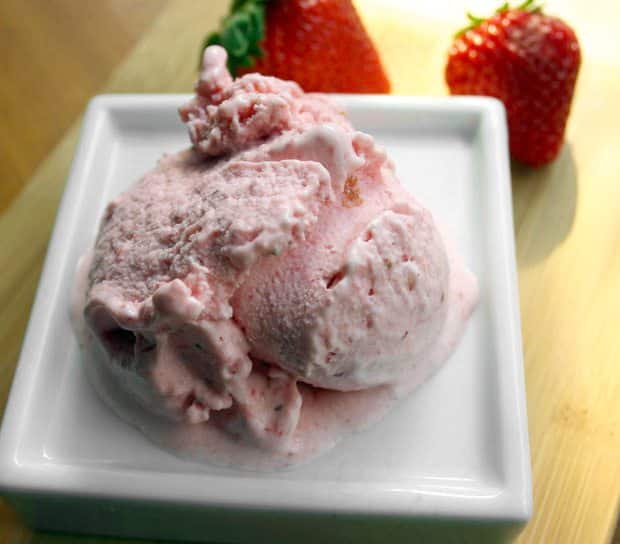 I am late this year. Normally I would be posting at least my second ice cream recipe at this date because I am obsessed with ice cream. This month's love blog hop is helping me get back on track as Ice Cream is the theme this June. I have made lots of unusual flavors in the past but I wanted something a bit more traditional this time, and add a kick of course!
Strawberries were calling my name. I have been eating them like crazy lately. I already a few recipes posted for strawberry ice cream but I think it holds its own. I went with a Strawberry Ice Cream that also contains Sour Cream and chose to add a bit of punch with a touch of Chili Peppers flakes. The hot factor is very subtle but it is there, a perfect ending I think.
Ξ Strawberry Sour Cream Ice Cream and Chili Peppers Ξ
adapted from Two Peas and Their Pod, original recipe from The Perfect Scoop
Ingredients:
1 pound fresh strawberries, rinsed and hulled
2/3 cup granulated sugar
1 tablespoon vodka or kirsch
1 cup sour cream
1 cup heavy cream
1/2 teaspoon freshly squeezed lemon juice
1/4 tsp chili pepper flakes
Place all the ingredients in a blender and pulse until almost smooth, but still slightly chunky. Refrigerate the mixture for at least one hour. Freeze in your ice cream maker according to the manufacturer's instructions.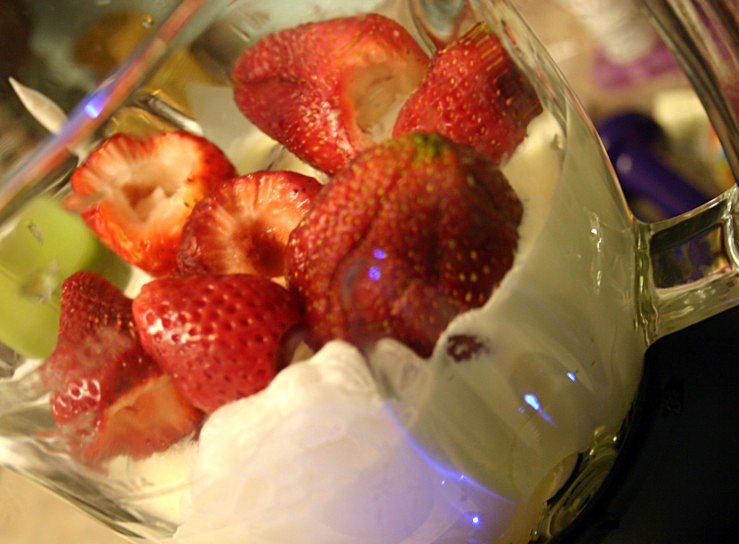 June is #icecreamlove month!
Please join in on the #icecreamlove fun by linking up any ice cream recipe from the month of June OR July 2012. Don't forget to link back to this post, so that your readers know to come to stop by the #icecreamlove event! The Twitter hashtag is #icecreamlove 🙂
See what ice cream flavors my fellow co-host have posted…
Astig Vegan
Baking and Cooking, a Tale of Two Loves
BigFatBaker
Cake balls, cookies and more
Cheap Ethnic Eatz
Hobby And More
No One Likes Crumbley Cookies
Pippi's in the Kitchen Again
Rico sin Azúcar
Soni's Food for Thought
You Made That?