The film "I Am Love" tells the story of the wealthy Recchi family, whose lives are undergoing sweeping changes and where food takes center stage in the art of seduction.
By pure coincidence, I am so very honored to be hosting for a second June in a row (I hosted June 2015) this month's 2016 edition of Food 'n Flix with the film I Am Love. I get the impression it will be a passionate and intense film where family drama gets expressed a lot at the sumptuous dinner table and behind in the kitchen with the caterer.
And this post just so happens to be 1,000th published post!  And I am less than 2 weeks away from my 9th blog anniversary! I will let you in on a little secret: of all the monthly groups I have participated in this is my favorite. Feel free to join our group, just watch the movie and then head into the kitchen to make a dish inspired by the film.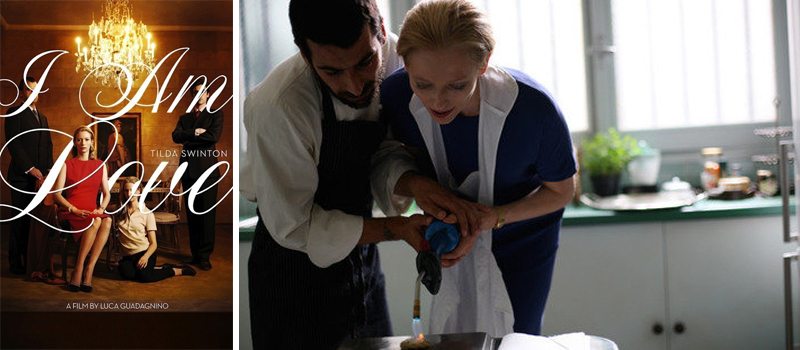 I have not seen this film yet but it has been on my list for some time. I have been in love with Tilda Swinton as an actress forever and usually adore any role she plays. Here Tildon portrays the main character (Emma Recchi) and she has been working with the director to develop this film over an 11-year period. Definitely a pet project.
I Am Love is a 2009 Italian film which is set in Milan and follows an haute bourgeoisie textile manufacturing  family through turbulent times of change where many facets of the family's power changes hands. The elegant sets, clothes and cinematography looks like it will be a feast for the eyes.
A lot of the family's drama  comes up at a dinner for a birthday party where many announcements and revelations are made. Later more secrets are discovered and the future of the family's empire is in question. This is all too much for Emma to take and she eventually finds comfort in the arms of the chef Antonio, her son's friend and business partner. How will this all unravel in the end? I invite you to watch the movie.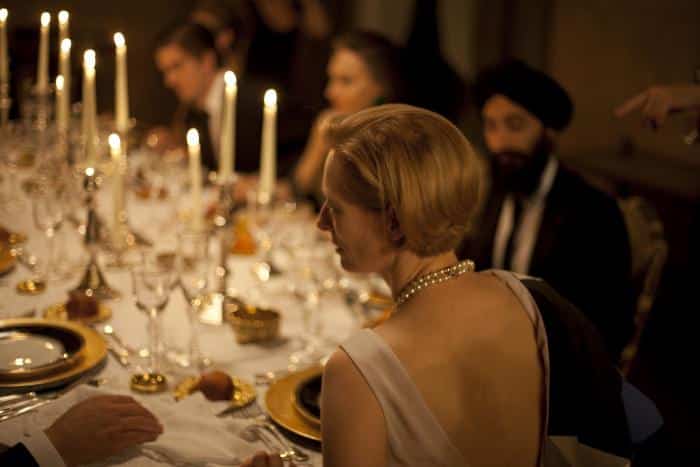 Anybody with a blog is welcome to participate so I hope many of you will decide to join me for this fun event. How can one refuse an invitation to dinner and a movie?
How to participate in Food 'n Flix:
1. Watch the chosen film I Am Love. Check out your local library, Netflix, video store or amazon for a copy to watch. After watching the movie, head into the kitchen and cook or bake a recipe inspired from the film.
2. Post about it on your blog with a link back to THIS very post and a link to Food 'n Flix. Use of the logo is optional (see below post).
3. You must post must be current, June 2016. And of course we don't mind if your post is linked to other events…the more the merrier.
4. HAVE FUN
5. Email your entries to me at: cultureatz (at) gmail (dot) com and include:
~Your name
~Your blog's name and URL
~The name of your dish and the permalink to the specific post you're submitting
~Attach a photo of any size (or just give me permission to "pull" one from your post)
~Indicate "Food 'n Flix Submission" in the subject line
Deadline for submission is: June 29th, 2016
Watch for the roundup to be posted shortly after this deadline!