What to post as the first recipe of the year? I was not too inspired at first. The fact that I was bed/couch ridden for 4 days with a nasty cold certainly did not help. December overall was not a good thing (I will stop bitching soon, smiles for 2012). Cooking was not a priority. With the cold still hanging on, the return to work was also difficult. Oh and did I mention how freaking COLD the weather was too.
Elaborate cooking no. A hot and warm drink yes. One with strong booze to kick my cold in the *&?%, oh yes! So I offer you a Cheers for the New Year with a drink that will fill the party quota, the sitting by the fire place quota, warming up from a cold day quota, and help scaring away  a nasty virus  quota. A nice boozed up hot chocolate with orange notes.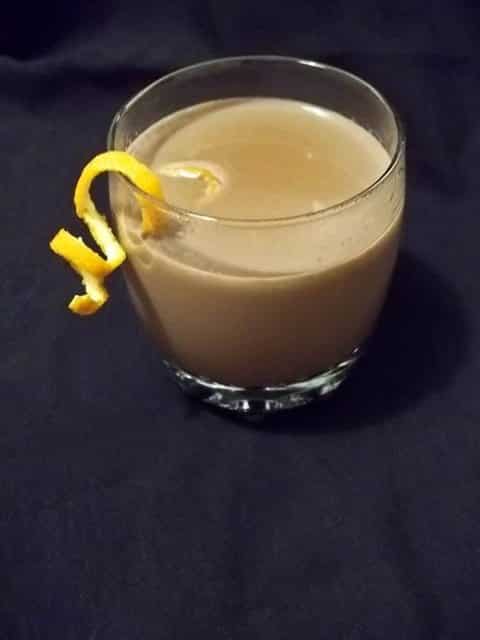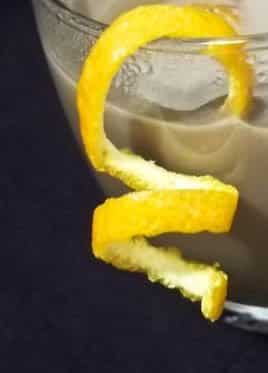 Ξ Grown Up Orange Hot Chocolate Ξ
1 tablespoon cocoa
1 tablespoon sugar
A pinch of salt
1 oz orange juice
7 oz milk
1 Tablespoon Grand Marnier
1 Tablespoon Scotch (or other)
Mix cocoa, sugar, and salt in a small saucepan, slowly stir in milk and orange juice. Heat and stir over moderately low heat until just boiling, then simmer 2 minutes. Add Grand Marnier and Scotch. Serve in a mug or thick glass with an orange zest.
Check out all the other citrus lovers on January's #citruslove bloghop