I was out for drinks with a friend Saturday night and we were a little tired so we left the pub early. She asked if we could do a pyjama party/movie night at my place instead of just going home. So cool! Of course I said yes. We got up late and I got a flash idea: let's actually cook our own full Sunday breakfast…eggs, pancakes, etc.
It's been a while since I made anything that resembles a pancake on a Sunday morning. I needed a refresher. So I took out my faithful Fannie Farmer Cookbook. I have an emotional tie with this book. Why? Because my great-grandmother had an publication of her time, my grandmother had an publication of her time and my mother had an publication of her time. So of course one day I went out and bought the publication of my time. The origiginal publication dates back to 1896. My book is an updated reprint from 1990. To me this book represents the basics of cooking. When I am not sure how to make something this is my reference book.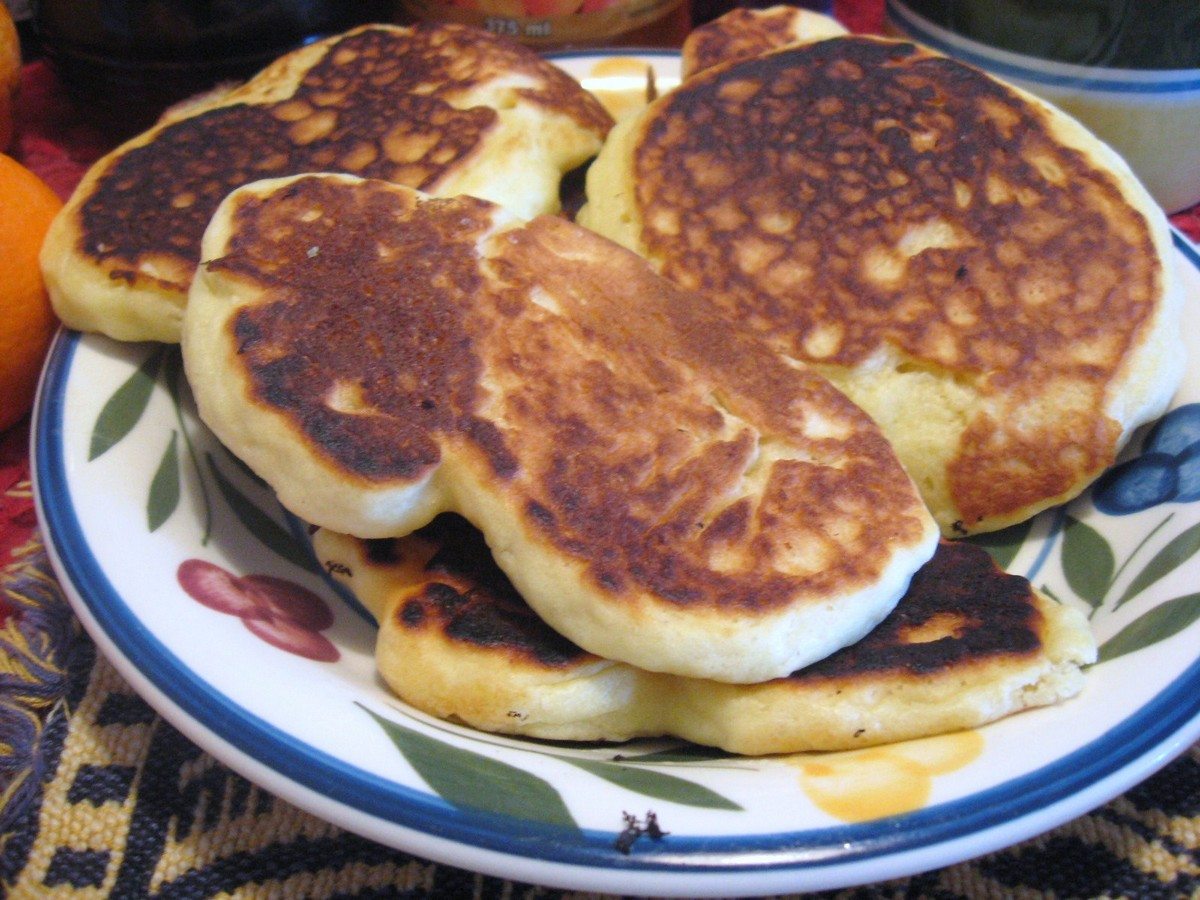 Ah, here we go, page 775.
Griddlecakes
3/4Â cup milk

2 tablespoons butter, melted
1 large egg
1 cup all-purpose flour
2 teaspoons baking powder
2 tablespoon granulated sugar
1/2Â teaspoons salt

Beat milk, butter, egg, salt and sugar. Separately, mix flour and baking powder. Stirring in flour mixture just enought to wet the flour. Pour about 1/4 cup of batter in 3-4 inch circles on a greased griddle or pan. When the bubbles pop and they are lightly browned, flip once. Serve with maple syrup.
Makes 10 griddlecakes.
Oh my, so good. So so good. It was an amazing breakfast!
P.S. we actually went back to the sofa bed and watched 5 or 6 movies all day, doing stuff on our laptops, ordering pizza at 5h30 pm. My friend left at 9pm. Such a lazy, lazy day.