Summer is a great time of the year to experiment with fun cocktails.You can use fresh fruits and herbs, play with various juices and all kinds of ingredients.
I really like taking an common drink and turn it into a more exotic one. Here we have a basically a Mint Julep with a more ginger twist. I know everyone is into Mojitos like  mad but I like Bourbon so Mint Juleps are favored in my home. How about you? Or have this Ginger Julep Cocktail and then let me know your favorite hi hi.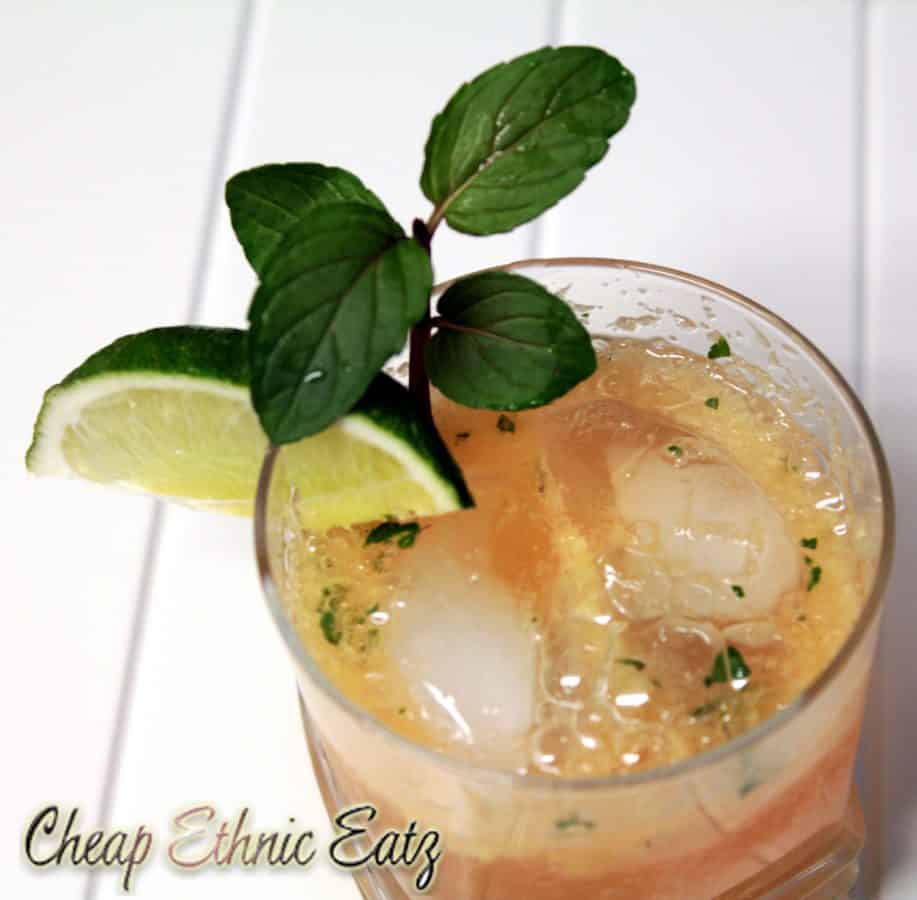 A cocktail post needs something to cheer. Well I have the perfect excuse. We have a winner! Congratulations to Angie @ Angie's Recipes for winning the homemade Pistachio Syrup.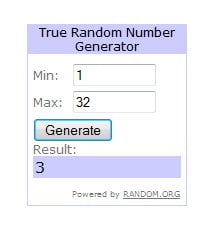 This cocktail was inspired and adapted from a recipe by Jack Judson. One thing I did (and did not say in the recipe) was pass the cocktail in a smoothie blender instead of a shaker. That is why it looks more opaque but I think the flavors are more pronounced as the ingredients are chopped finer. Give it a try.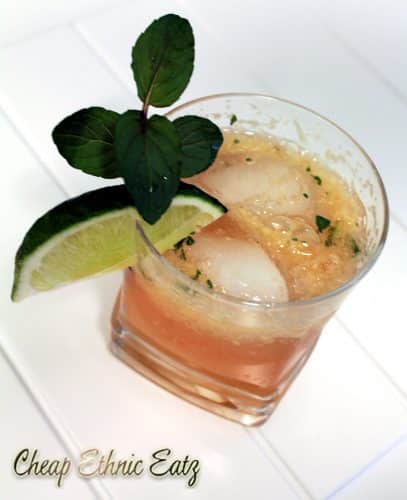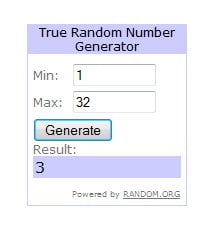 Ginger Julep Cocktail
Ingredients  
1/2

teaspoon

ginger

chopped

1

pinch

fresh mint leaves

½

ounce

simple syrup

or 1 1/2 tsp sugar and 1 1/2 tsp water

2 ½

ounces

Bourbon

2

dashes of orange bitters

or any, experiment!

½

ounce

fresh lemon juice

3

ounces

ginger ale
Instructions 
In a shaker muddle the ginger, mint and simple syrup (or sugar/water). Add the Bourbon, bitters and lemon juice. Add ice, shake vigorously and strain into a glass filled with ice. Top with ginger ale and mint.