Last week I attended a unique dinner that was held for 4 night only during the Montreal First People Festival. This Native American insipred gourmet meal was held in the restaurant of the Modern Art Museum, Bistro Le Contemporain.
This was a wonderful and very different dinner, definitely not vegetarian friendly. As a matter of fact over 6 courses we had 9 different sources of animal protein.
Of course for our lifestyle this sounds way to much but back then, when people lived in nature without any major protection from the elements and had a day full of hard labor, protein was essential to your survival. I hope to find some native recipe to try out myself soon.
Menu of Gastronomie à l'amérindienne, as best as I could translate.

1st service
Shellfish smoked with dried herbs, herring roe and sea foam spinach.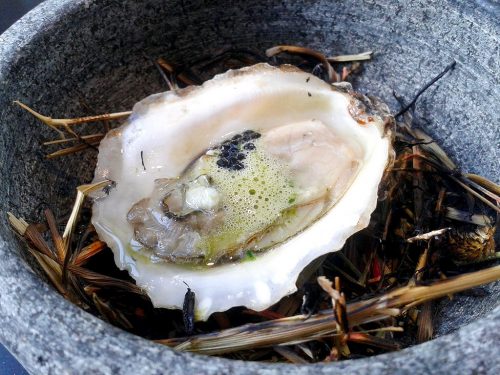 2nd service
Scallop baked on rock, smoked duck, sea plantain and lemon balm, frozen raspberries, dunes pepper meringue.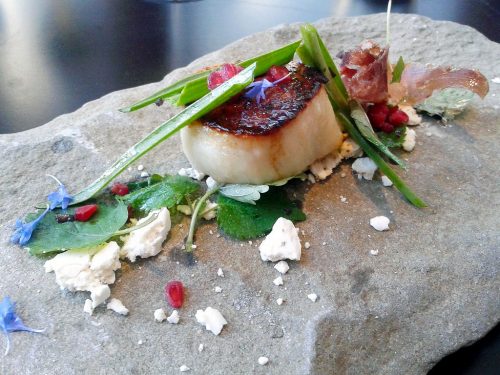 3rd service
Almost cooked Arctic char, beans in maple sap, goose confit, salicornia, raw squash, grilled leather and a fat fumet of dried mushrooms.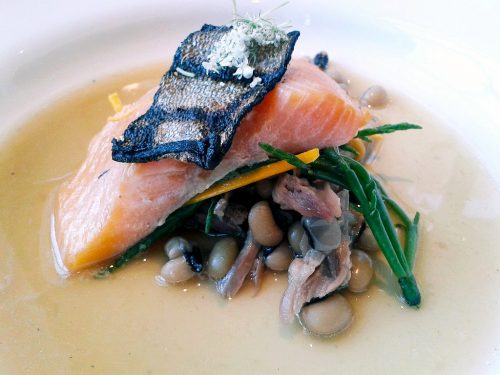 4th service
Duck egg, chanterelles raw and cooked, frog meat, maritime parsley juice, spergularia, crispy wild rice.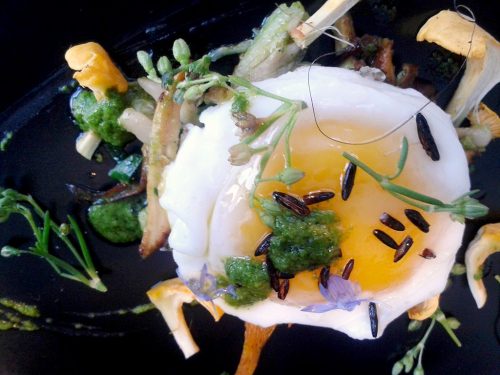 5th service
Slow cooked bison, black bean chiffon, roasted corn and popcorn with Oaxaca peppers, roasted squash foam.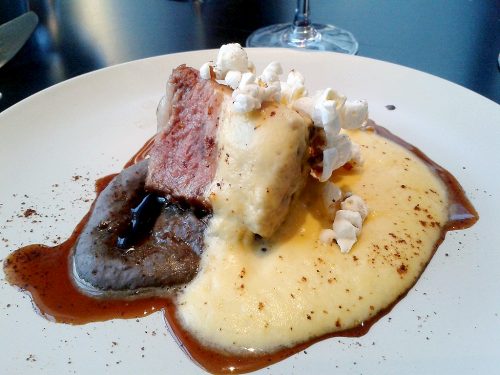 Bannock bread was supplied with the whole meal.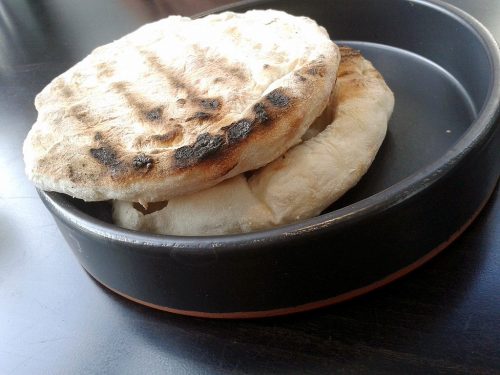 6th service
Fried bannock, blueberry gel, corn ice cream, wintergreen meringue.