Funny how a recipe can travel around the world and take different shapes, take the crême caramel for example. Of European origin, crême caramel was found in most European restaurant's menus during the 20th century. Sometimes a crême caramel is called a flan.
But the word flan comes actually from an Old German word "flado" meaning cake and around most of the world a flan refers to a tart with a crust and a egg custard filling…except in Latin countries and North America. Sometimes a flan is called a crême caramel. Confused? Wait I am not done yet!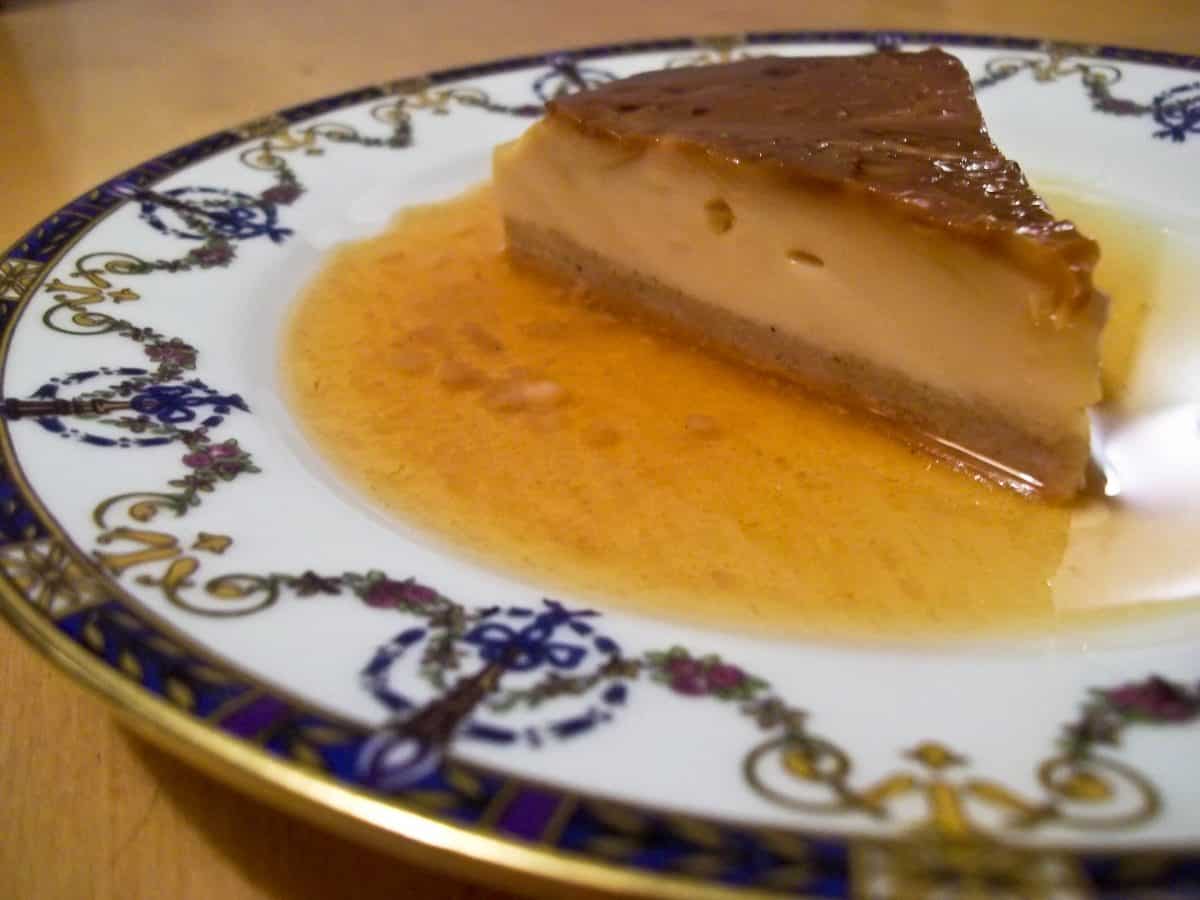 Now let's look at the Pitaya, also called Dragon Fruit. I had always assumed it was an Asian fruit. After all when it arrived in the markets I frequented it was always in Asian markets or in the pile of Asian fruits at the super market and the name Dragon Fruit kind of screams Asia. Well it turns out the Pitaya is actually native to Mexico and the South and Central Americas. It was only later that they started cultivating Pitayas in Asia which is were it was re-baptized Dragon Fruit.
When I was contacted by the wonderful people at Pitaya Plus for a review I was a little confused as to the big focus on Nicaragua and not Asia. Now I now why! The fruit is in fact native to them. This company offers a unique selection of products made from the Pitaya, or as they would say the Superfruit. The company offers juices, smoothies and dried Pitaya. I think these fruit 'chips' are really cool and I love the crispness to it. It is leathery like any dried fruit but there is a distinctive crackle when you take a bite. The juice is not a sweet one but it is refreshing as it is also mixed with coconut water and a touch of lemon. One bottle contains 16% of your daily dietary fiber recommendation!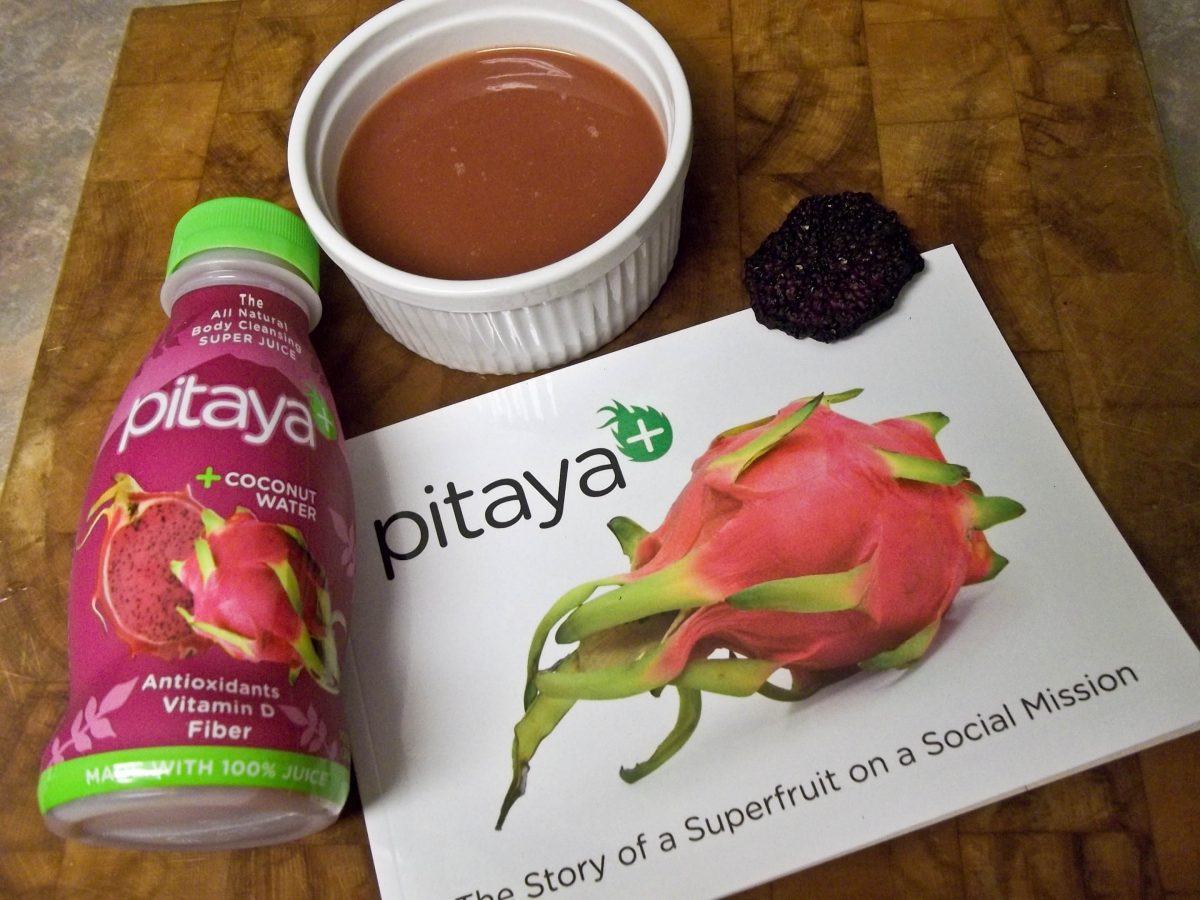 When the dragon fruit made its first appearance in my local markets it was a ridiculous 8.99$ per fruit so I did not go exploring. I think my first taste was of a catered platter at a function I attended. I never bothered to look into this fruit, just admired the exotic look from afar. Now the store sells them for 2.99$ a fruit. And that is a good thing as it turns out Pitayas are very good for you.
Pitayas from Central America are characterized by a red flesh (unlike the white fleshed Asian Pitayas) and are just brimming with nutrients. Each fruit is packed with natural fiber, protein, vitamin C, antioxidants and Omega-3s. Pitaya has also been known to lower and stabilize blood glucose levels for people who suffer from Type-2 diabetes, while also decreasing levels of bad cholesterol. And now for some odd facts: did you know Pitayas are one of only a few fruits that grow from a cactus, and are the only fruits in the world pollinated by bats?
As of today Pitaya Plus offers the only certified organic pitaya on the planet! Pitaya Plus is also a great story of a social mission, social responsibility and empowerment. The company supports the community by hiring and working one on one with local farmers and single mothers which are all hired above minimum wage. The plant factory is solar powered, a renewable energy. The company is clear in specifying they are not a charity, they just want create something long lasting with benefits for everyone involved. Brava!
I really wracked my brain when trying to come up with a recipe to test out the juice. I spent a lot of time surfing the net for inspiration. That is when I fell on flans. A Dragon Fruit Flan would definitely be out of the ordinary yet I saw it as a perfect marriage of a Latin fruit and a Latin dessert.
Ξ Dragon Fruit Flan Ξ

Ingredients
1/2 cup water
3/4 cup  sugar
4 eggs
1/2 cup sugar
1 1/3 cup Pitaya Plus Super Juice
1/2 cup  milk
Directions
Preheat oven to 350F.
Put water and sugar in a pan over medium heat and bring to a gentle boil. Leave it on the flame until the mixture turns into a nice dark caramel color. Do not stir the pan while boiling. Immediately pour into ramekins.
While the caramel is cooking, whisk eggs and sugar together, than add the juice and milk and mix thoroughly. Pour into ramekins over the caramel.
Place ramekins in a large baking dish and fill with hot water 3/4 of the way up the edge of the ramequins . Bake for 45 minutes in the water bath until the flan is set and a knife comes out clean. Allow it to cool in the fridge for at least 1 hour.
Prior to flipping ramekin, run a knife along the sides of  flan to loosen it. Hold your deep plate tight to the ramekins and  flip.
Note the recipe make either 4 small ramekins or you can make one flan with a souffle dish, about 8 in across, like it did. In that case cooking time will be around 65-75 min approximately.
I always had a fear and a need to make a flan. As silly as it sounds single portion crême caramels turn me off but a cake sized Latin flan I adore. In a way by making this recipe I was facing my flan fears because it is very delicate in texture. And my flip was not exactly perfect as some sides broke off a little. The taste however was out of this world. My caramel was intense and a little overpowering but when I took a bite of the flan without the caramel I enjoyed a very light taste with a very subtle hint of Pitaya. It was a nice change from the usual cake or pie.