My mother's birthday this year was 3 days before Easter so we decided to combine the whole party thing in one. For these events it is just my parents and I. Obviously she was not going to cook for her birthday so I ended up preparing the Easter meal for the first time in my life.
I wish I could divulge the whole menu to you but I cannot. The bites and the appetizers were tests, secret tests, for a future event (so sneaky). Yes, my parents were foodie guinea pigs. But I can tell you what the main meal was. We had vanilla chicken as I made a little while back and asparagus with morels. Originally it was suppose to be a risotto with the veggies but I stuffed my parents up with my tests so we skipped the rice part. The morels where from a care package I had received from Paris from the Foodie Exchange.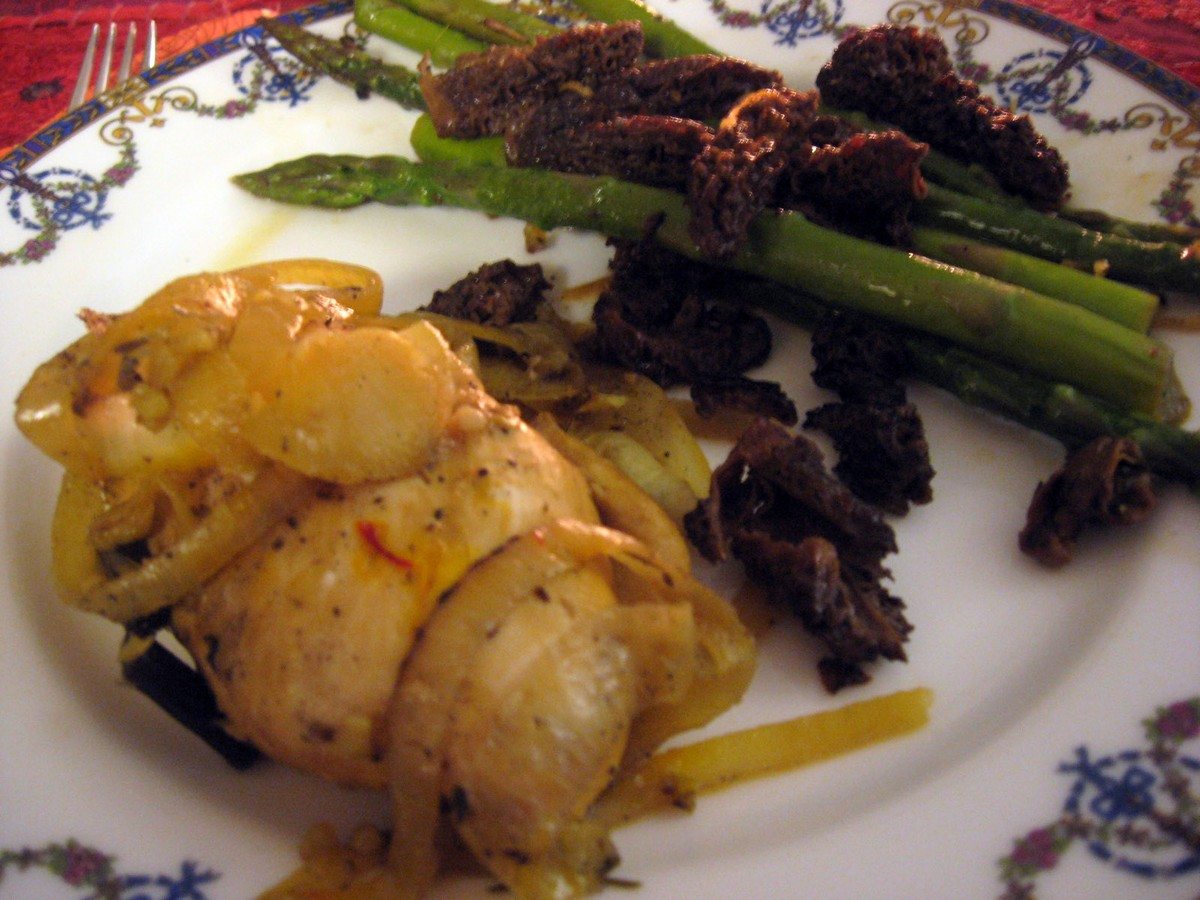 Dessert was a huge success as well. I made a green tea birthday cake. To keep it very Easter-like I made a simple whip cream icing with a bit of sugar and food coloring. The cake itself had a green tinge with a pink icing decorated with blackberries and served with the Roasted Black Sesame Ice Cream I made earlier this week. A very unusual mix and look but it worked. My parents LOVED the ice cream too.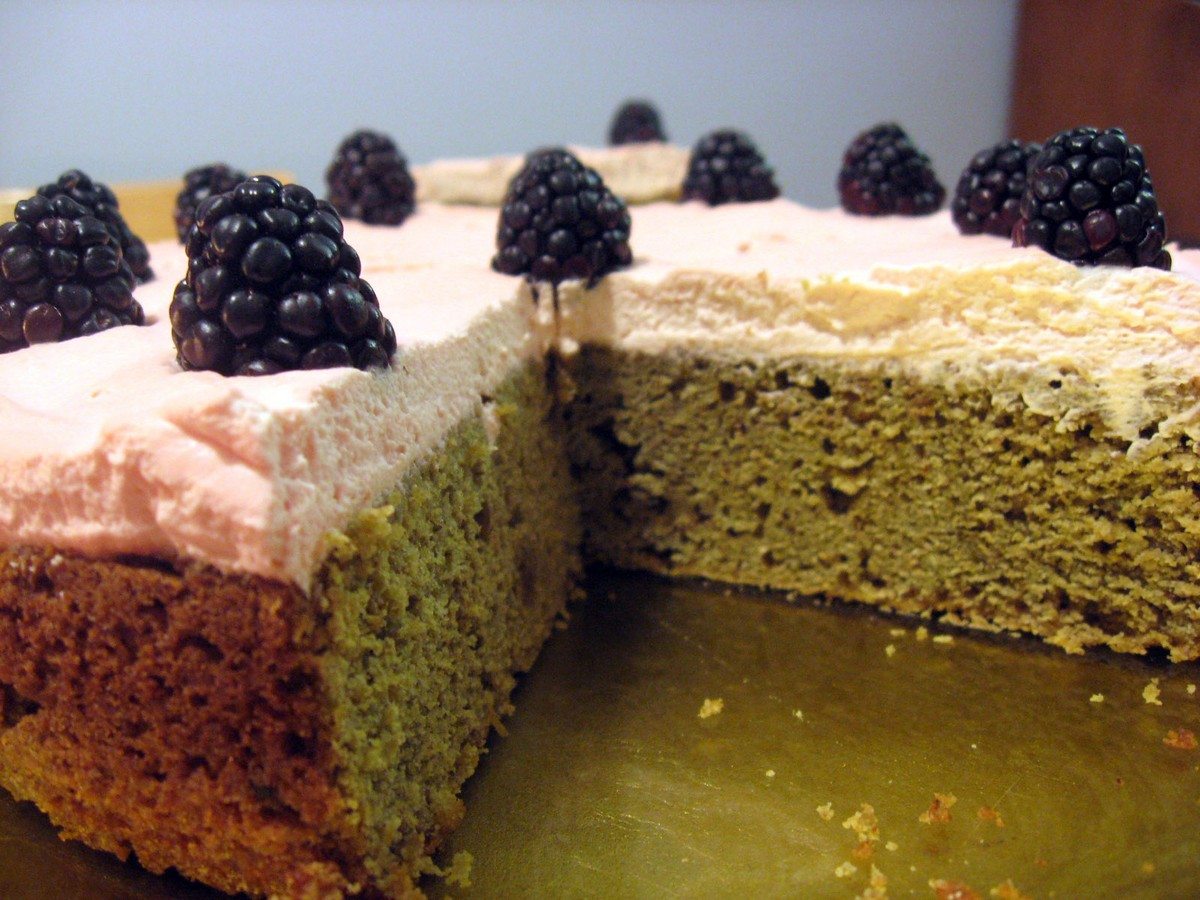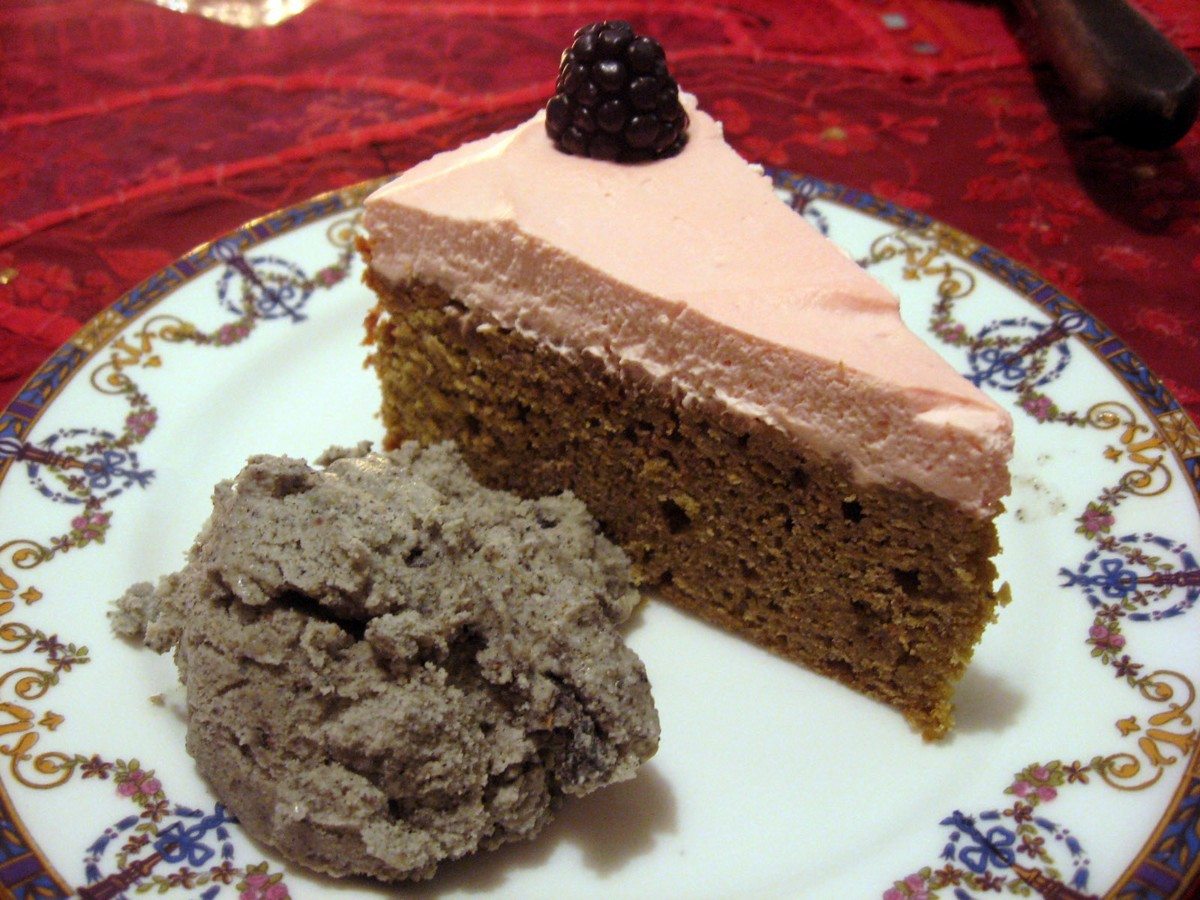 Here is the cake recipe. It is a heavy and dense cake with a distinctive but not overpowering green tea taste. It is made with Matcha powder and is heavily adapted recipe from little paths.
Green Tea Cake
3/4 c butter
1 3/4 c sugar
4 eggs
1 1/2 c flour
1 1/2 tsp baking powder
1/4 tsp salt
2 1/2 tbsp green tea powder
Put butter in a bowl and stir until soft. Add sugar, mix well. Add eggs. Sift flour, baking powder, salt and green tea powder together and add to mix. Grease a pan very well and line bottom with wax paper. Bake at 360 degrees for 35 minutes or until a toothpick comes out clean.