Contrary to popular belief summers in Montreal can be incredibly hot and humid. Montreal is actually an island so when you are surrounded by water the humidity levels can skyrocket, both in sweltering summer and chilling winter. Right now we are in a second bought of a heat wave. it is currently 27 C (84 F) with a humidity factor that makes it feel like 34 C (97F).
At work we are freezing with the air conditioner (I am happy); in the buses and subways one wants to pass out, and at home well it depends on each person's set up. Do you have an air conditioner? If so is it a window, central or portable one?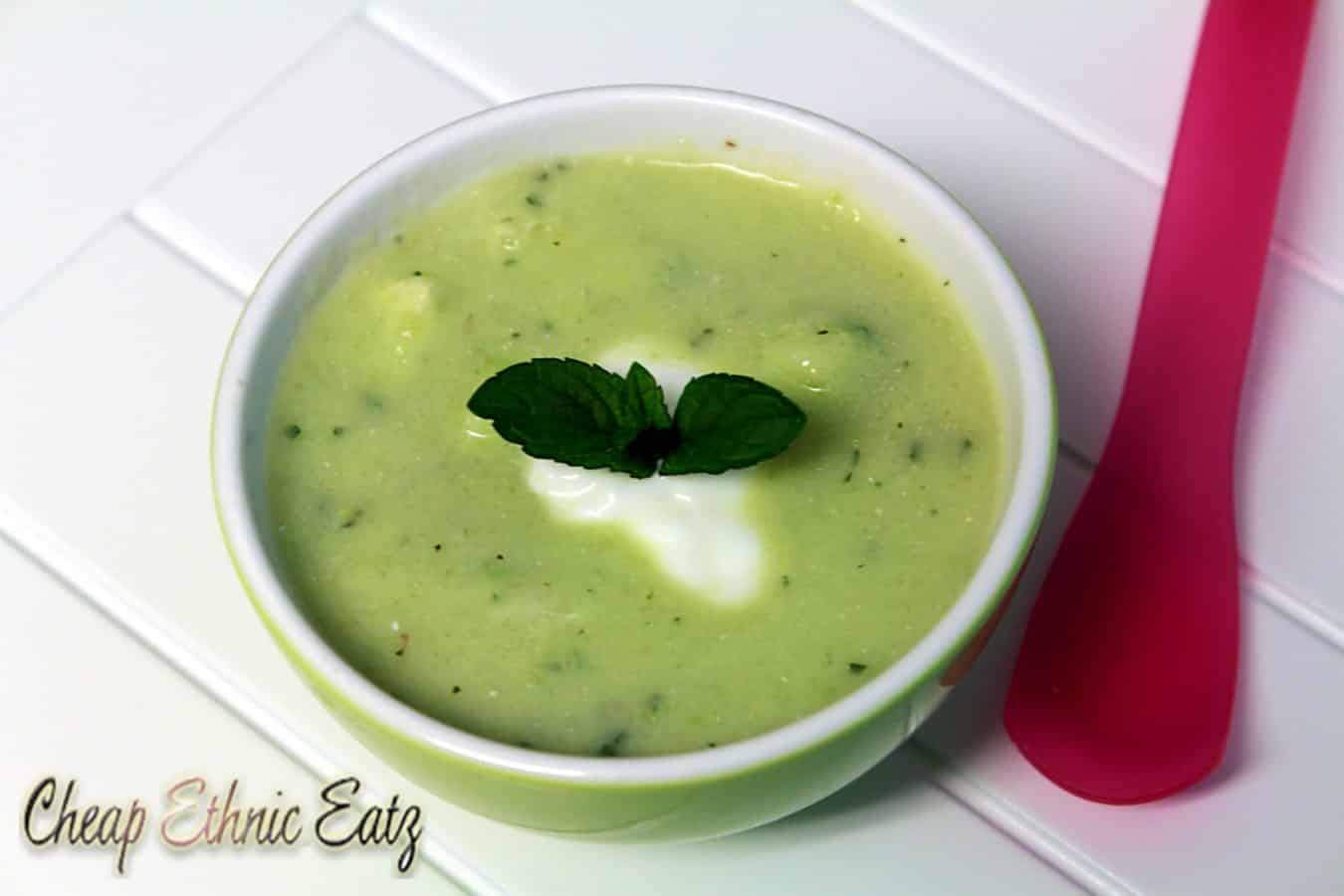 I just replaced my old noisy window one with a portable AC. I know they are not as powerful (I got a higher BTU than required) but even with this in mind I am not sure how satisfied I am with it. Got any advice on my situation or how well your AC performs? Please share in a comment below!
One thing that seriously impresses me is the dehumidifying function of the new portable AC. You have to connect a hose to the AC and put the other end in a bucket to collect the humidity. I kid you not, during a heatwave, my 3 gallon bucket if almost full  in an 8 hour span!
Cooking becomes a secondary necessity during a heat wave too. There has been a lot of smoothie blending, rotisserie chickens and take out going through in my kitchen. For a bit of a healthier quick in the pants a cold soup is wonderful. They are easy to make, quick and cold! This lovely Cucumber Avocado Soup comes in very handy.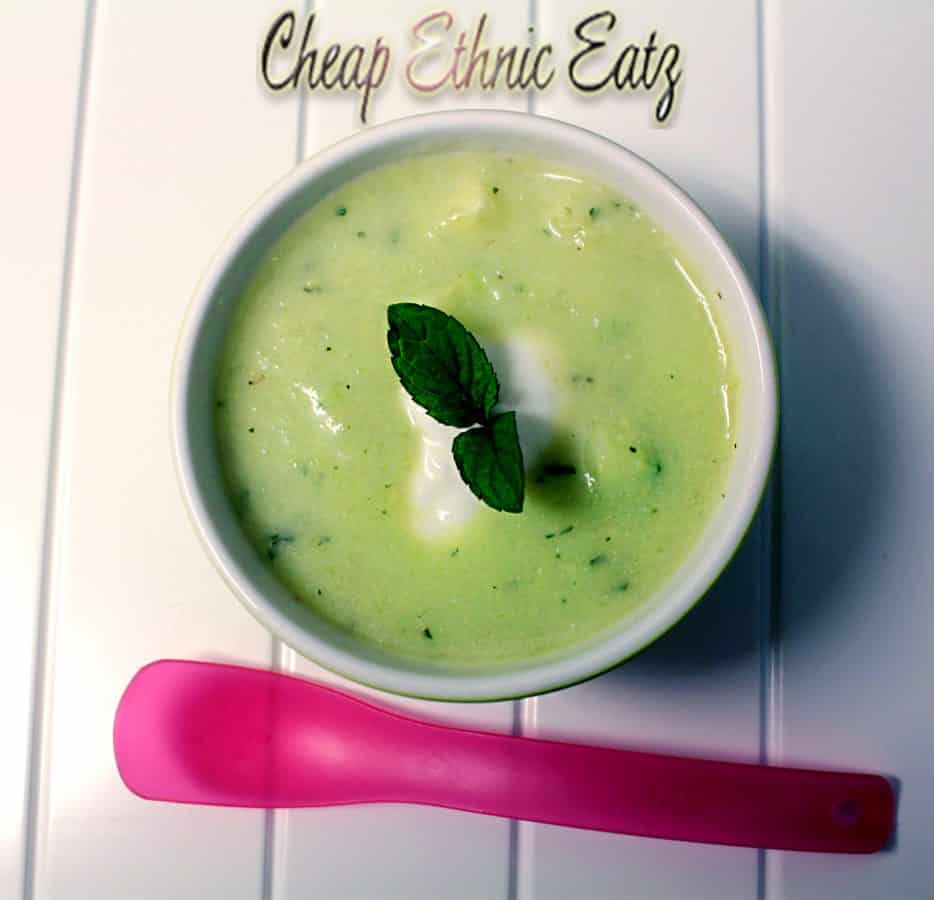 Cucumber Avocado Soup
Ingredients  
1

English cucumber

1

avocado

ripe but still firm

2

shallot stalks

chopped

1/4

cup

fresh mint leaves

1/2

cup

buttermilk

1/2

tablespoon

lemon juice

1 1/2

cup

cold water

1/2

teaspoon

salt
Instructions 
Chop 2/3 the cucumber coarsely in chunks. Prepare 1/2 the avocado the same way. In a blender puree together the chopped cucumber, chopped avocado, shallots, mint, buttermilk, lemon juice, water and salt until smooth. Add a bit more water if too thick.

Chop remaining cucumber and avocado into small pieces and add to the soup. Stir well.

Chill soup before serving.
Recipe is adapted from the July 2007 issue of Gourmet Magazine