Announcing my debut article about a Canadian only hummus flavor on Citynet Magazine, a fabulous online Montreal lifestyle Magazine!
So excited to share this news with you, I have been asked to become a contributor on a local lifestyle online publication in Montreal called Citynet Magazine. I just published my first post yesterday!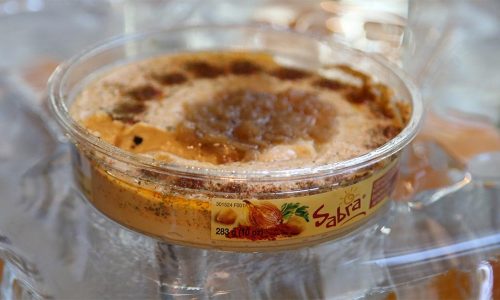 I was invited to a flavor launch party for Sabra Canada's latest hummus. It was designed and tested exclusively for the Canadian taste palate. The flavor is …. sweet-roasted caramelized onions and accented with aromatic smoked paprika.
Want to know what I though of the new hummus? Check out my post over at Citynet Magazine let me know what you think!
—————————————–
And speaking of all things Canadian, we are so proud here in Canada to be hosting the upcoming Pan Am and Parapan Games 2015. This event will bring 7,500 athletes to Toronto for a wonderful series of breathtaking competitions.
Maytag, the Pan Am's Official Appliance and Athlete Laundry Services Supplier, if furnishing all athlete residences in the Athletes' Village with over 400 washers and dryers. Because nothing stinks like the clothes an athlete has been wearing all day! I can vouch for that personally!
Check out this video with athlete Vanessa Riopel, and visit Maytag Canada's Facebook page and Twitter page. hashtag #PERFORMANCECOUNTS