I am sure most bloggers want their first real post of the new year to be sublime, an impressive display, a creation to evoke jealousy in other food blogger (said jokingly of course). Well not I, nope, I bring you leftovers! But I am not doing it because I want to, I swear, it is the fault of the Creative Cooking Crew hi hi.
Our first theme for 2015 is: Repurposing Leftovers or How Many Meals Can You Get From One. I went with repurposing. I actually hosted the 25th (family) and the 31st (friends) but both were pot-lucks. Lots of leftovers but small quantities of things that did not necessarily mesh well. So I decided to layer up slices of desserts! I bring you A Cake Reconstruction!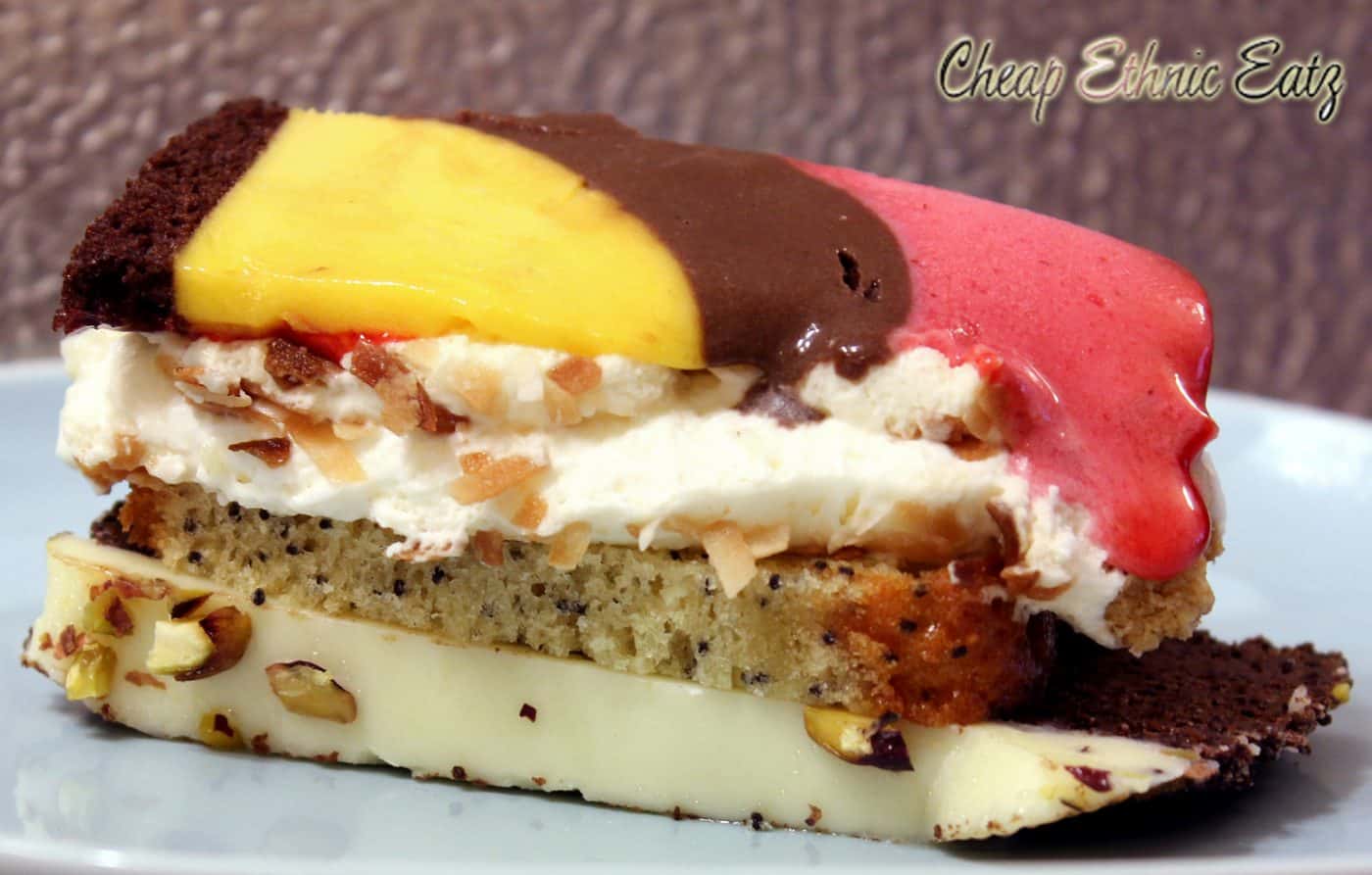 Top to bottom:
a cousin brought a lovely sorbet cake. The flavors were raspberry, dark chocolate and mango.
my coconut cream pie recipe
a lemon poppy seeds coffee cake
Dec 24th's dessert that I made from a recipe over at Angie's Recipes, a Double Chocolate Poppy Pistachio Torte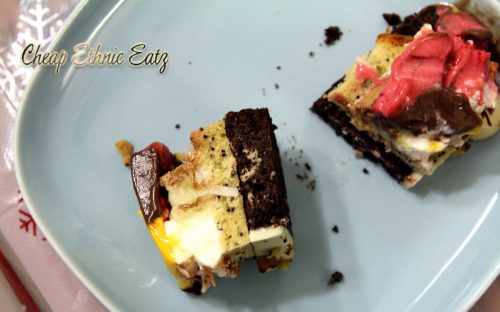 Honestly, I do not recommend you try this experiment at home unless purely for fun. It tasted sweet but all the flavors were competing for attention, it tasted like sugar and nothing else. But it sure was pretty lol.
Thank you Lazaro Cooks and Foodalogue for this month's fun challenge. Check out what the other members have created on our Pinterest board by clicking on the banner below.