I have been getting weird and intense food cravings lately. I usually hold off on them for a while, see if they pass. But the Coconut Cream Pie craving, a pie worthy of my childhood memories, I could not shake off. I recall a very young Evelyne having this pie on a regular basis at the now-gone local restaurant of the village where our cottage is (yes we still have the cottage…59 years in the family). I also had lots of grill cheeses, jello cups and rice pudding at the 48 Nord restaurant.
It took about 2 months for me to get around to actually making the pie but it was so worth the patience. It was even better than I could imagine. I know this is not a typical holiday dessert but it is definitely a crowd pleaser. So for this month's Creative Cooking Crew challenge – bringing new ideas for the American Thanksgiving dessert table – I though my Coconut Cream Pie was quite fitting. Enjoy our last challenge of 2014 and we'll be back with more in the New Year.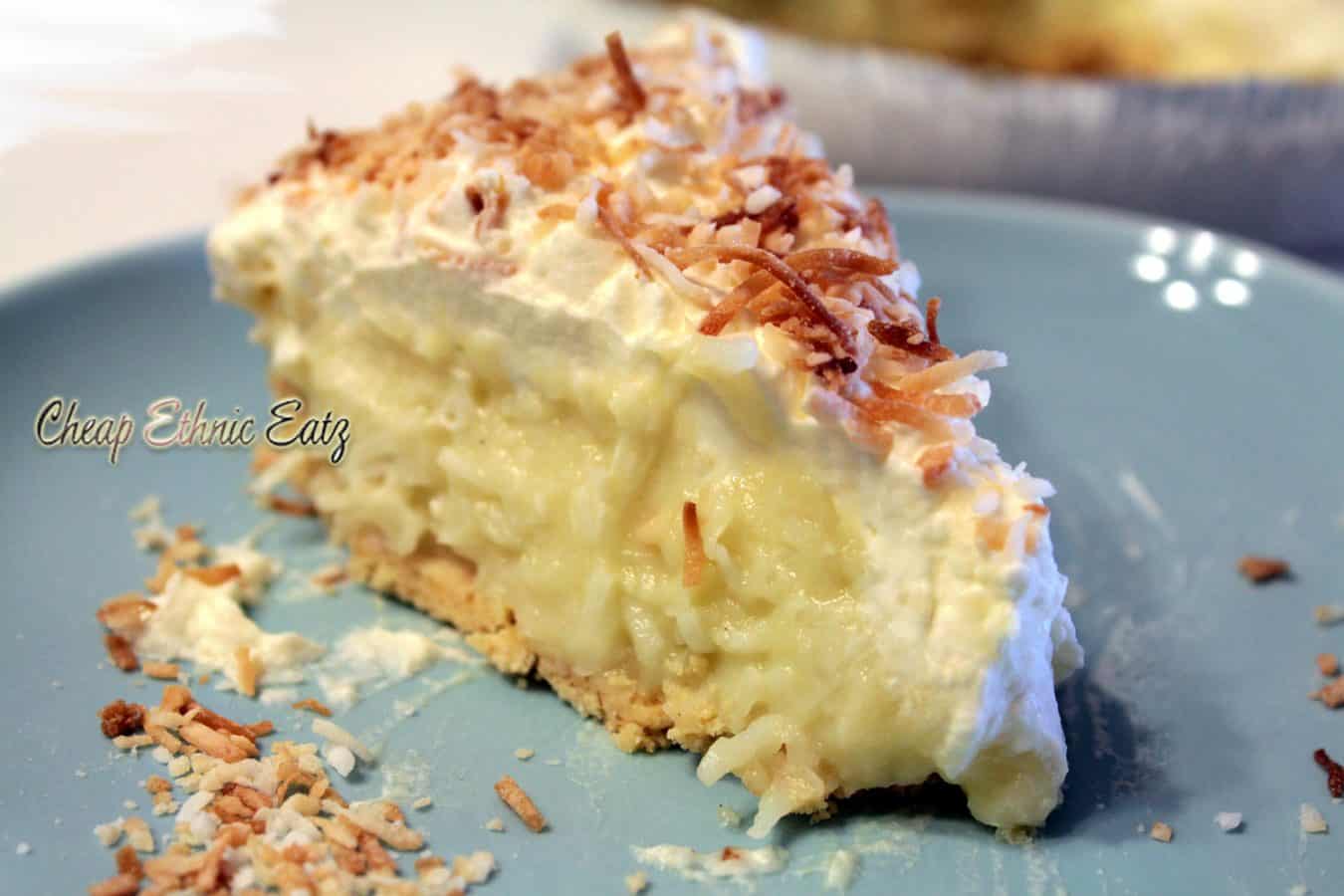 A Coconut Cream Pie is a pie filled with a cooked custard and slathered with a whipped cream topping. Little known fact: coconut cream pies cannot be called custard pies, unlike the traditional Thanksgiving Pumpkin Pie. The difference is that a custard pie is a uncooked custard finished in the oven in a uncooked or partially cooked crust.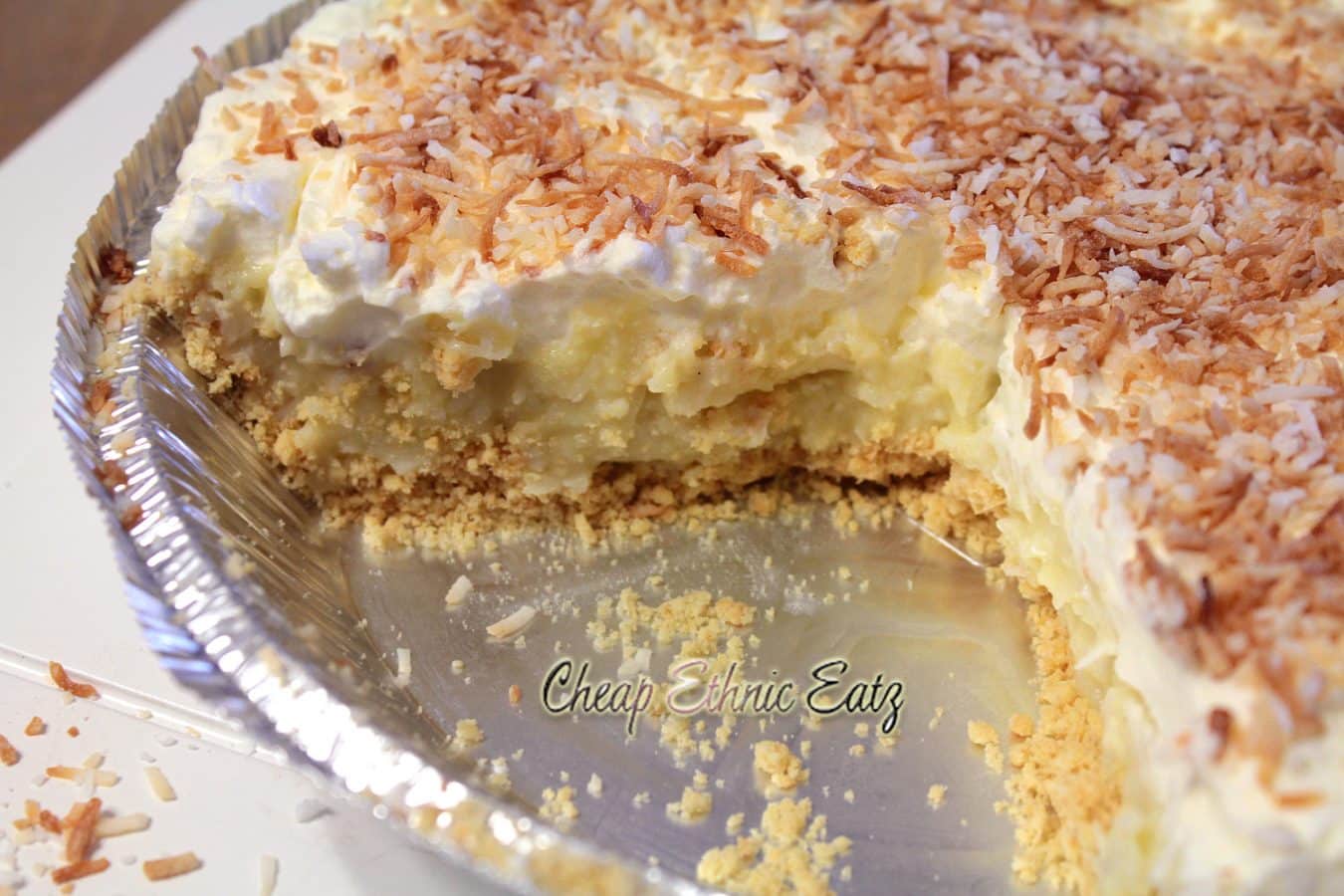 Another fact about custards: they are defined as a mixture of milk, sugar and vanilla extract which is thickened with eggs. Twist my arm for one more fact? The Romans were the first to make custard. One can find a recipe for Custard in the In De Re Coquinaria, a collection of Roman cookery recipes believed  to date back to the late 4th or early 5th century.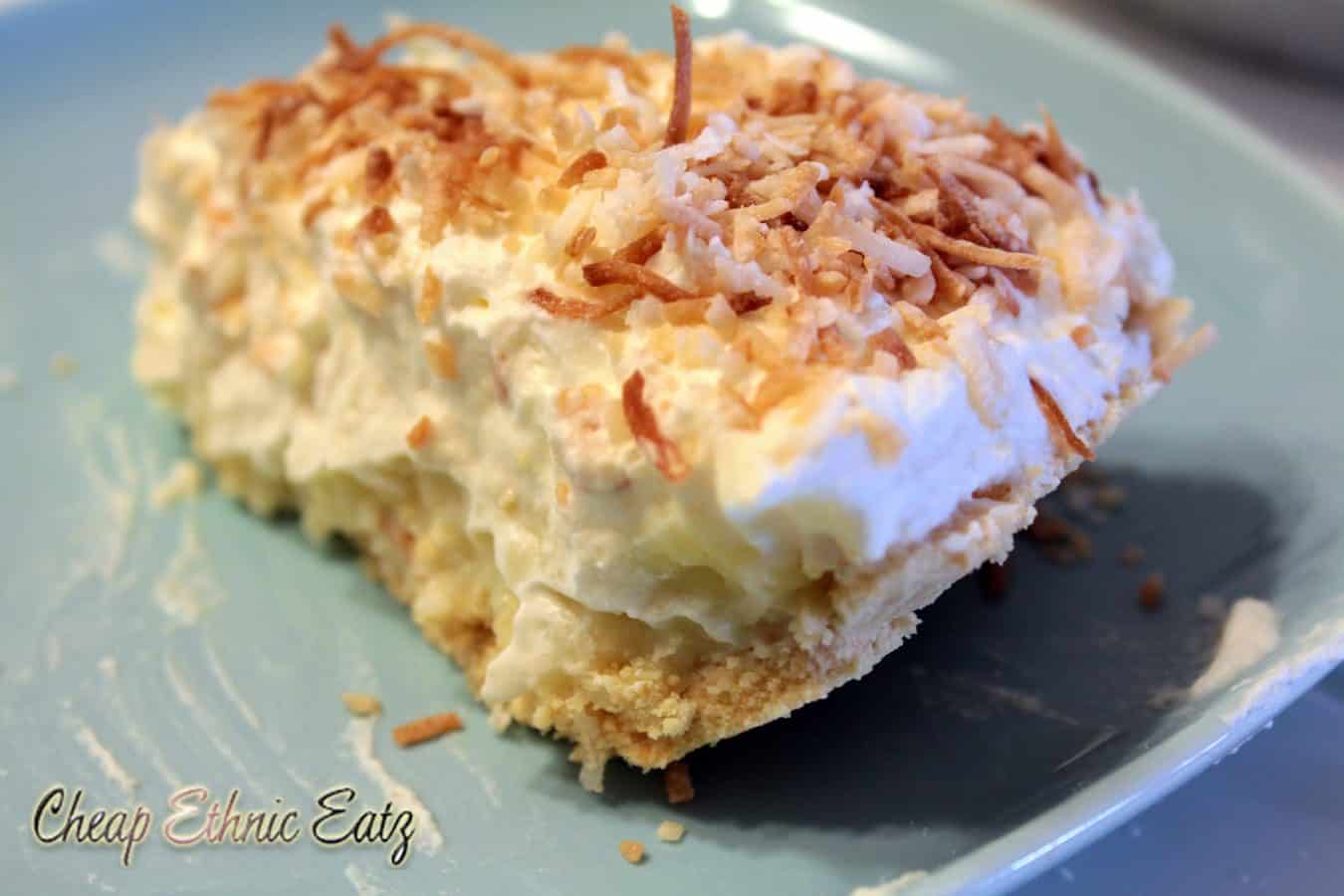 Since I wanted to recreate a childhood memory I looked for the most traditional recipe I could find. I settled on this recipe from Epicurious, originally from Bon Appétit Sept 2002. I did one slight adaptation: I cut out the coconut extract (since I had none) and replaced the regular milk in the custard with coconut milk.
What childhood food have you been craving lately? And do you have a 'must-have' holiday dessert?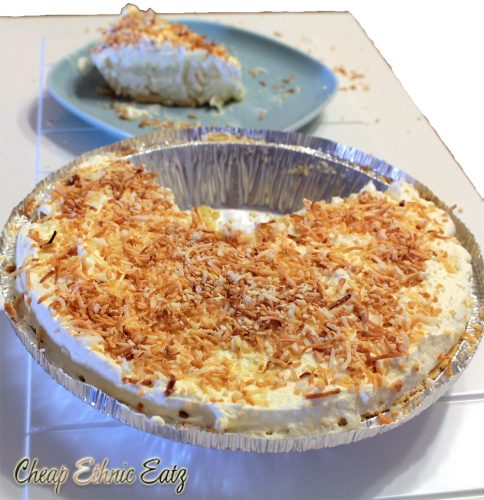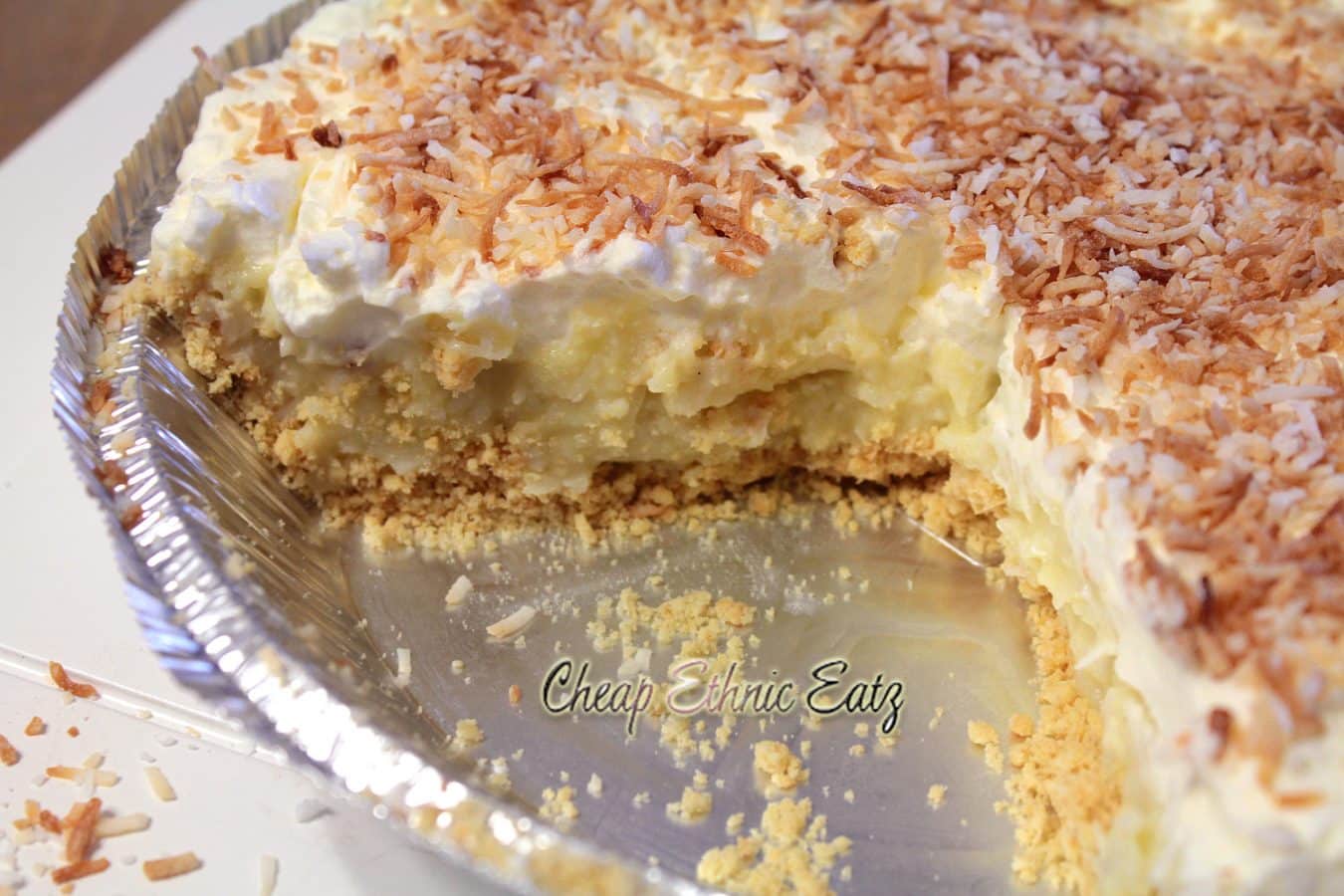 Coconut Cream Pie: an exoctic Thanksgiving twist
Ingredients  
For filling:
1/2

cup

sugar

2

large eggs

1

large egg yolk

3

tablespoons

all purpose flour

1 1/2

cups

coconut milk

1 1/2

cups

sweetened flaked coconut

1

teaspoon

vanilla extract
For topping:
2/3

cup

sweetened flaked coconut

1

cup

chilled whipping cream

2

tablespoons

sugar
Instructions 
For filling:
In a medium bowl beat the sugar, eggs, egg yolk and flour together.

In a medium saucepan bring coconut milk and coconut flakes to a simmer over medium heat. Slowly whisk milk mixture into the egg mixture, whisking non-stop.

Return to the saucepan and cook, stirring constantly, until the mixture thickens and comes to a boil. Remove from heat and mix in the vanilla extract.

Transfer custard into a medium bowl and cover with plastic wrap directly onto surface to prevent the formation of skin. Let it cool completely and transfer filling to crust. Cover and chill overnight.
For topping:
Toast coconut in oven until lightly browned, stirring occasionally. Let it cool completely.

With a mixer beat cream and sugar in a bowl until peaks form. Spread whipped cream evenly over the filling and sprinkle with toasted coconut.
Thank you Lazaro Cooks and Foodalogue for this month's fun challenge. Check out what the other members have created on our Pinterest board by clicking on the banner below.