Welcome to the cut throat world of butter carving in Iowa! Butter, a comedy about sex, power and spreading the wealth. There's going to be a meltdown!
I bet our group leader Heather is relieved. I am so very honored to be hosting again this month's edition of Food 'n Flix … and I DID NOT choose a bride/marriage movie for the month of June (as I did last year). This month we are going down a silly route combining art, competition and sculpture with the movie Butter. Feel free to join our group, just watch the movie and then head into the kitchen to make a dish inspired by the film.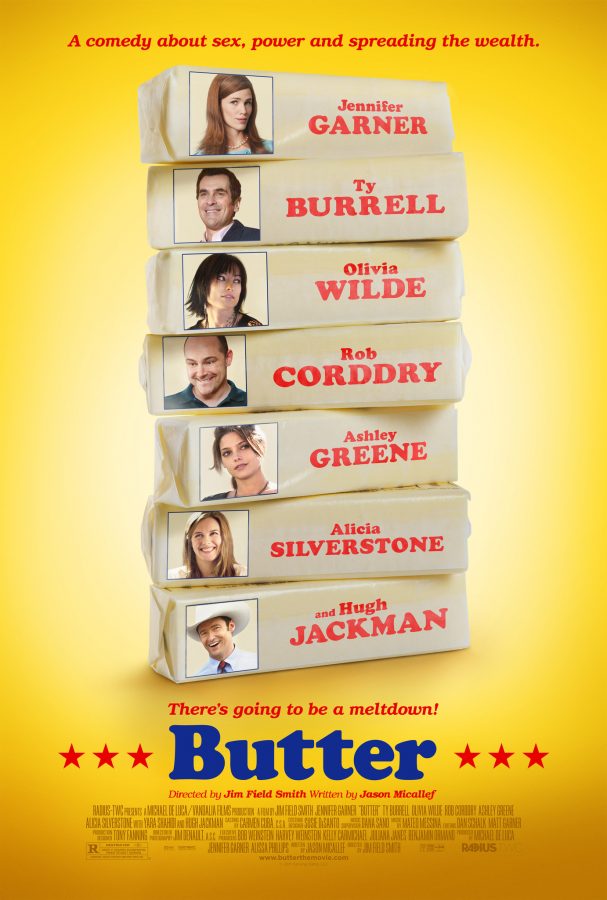 How can any one resist a movie about butter, claiming to be a story about sex and power, plus it has Hugh Jackman in it. I am already melting! How about you?
In Iowa, Laura (Jennifer Gardner) has big dreams and she is ready to smother with butter anyone that stands in her way. When her husband Bob (Ty Burrell) steps down from the annual Iowa State Fair's butter-sculpture contest – because he has won it for 15 years straight- Laura cannot handle the thought of not winning so she enters herself in the competition. Laura's biggest competition is Destiny, an African-American foster child, and Brooke, a prostitute Bob hired but got swindled out of payment. How far will Laura go to crush the dreams of a foster child? Laura goes so far as to enlist the aid of an ex boyfriend now used car sales named Boyd (Hugh Jackman) to foil Destiny's glory. Will Laura succeed to the butter throne or will she see the golden creamy light of reason?
Anybody with a blog is welcome to participate so I hope many of you will decide to join me for this fun event. How can one refuse an invitation to dinner and a movie?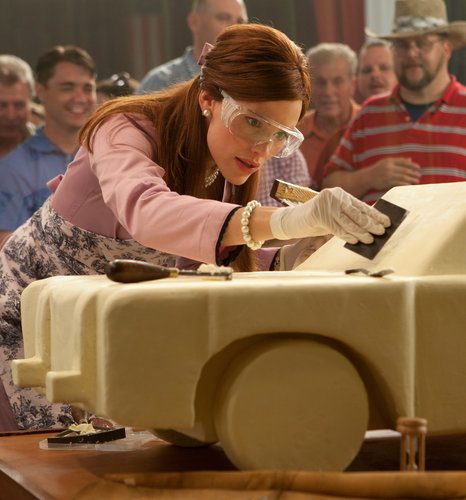 How to participate in Food 'n Flix:
1. Watch the chosen film Butter. Check out your local library, Netflix, video store or amazon for a copy to watch. After watching the movie, head into the kitchen and cook or bake a recipe inspired from the film.
2. Post about it on your blog with a link back to THIS very post and a link to Food 'n Flix. Use of the logo is optional (see below post).
3. You must post must be current, June 2015. And of course we don't mind if your post is linked to other events…the more the merrier.
4. HAVE FUN
5. Email your entries to me at: cheapethniceatz (at) gmail (dot) com and include:
~Your name
~Your blog's name and URL
~The name of your dish and the permalink to the specific post you're submitting
~Attach a photo of any size (or just give me permission to "pull" one from your post)
~Indicate "Food 'n Flix Submission" in the subject line
Deadline for submission is: June 28th, 2015
Watch for the roundup to be posted shortly after this deadline!