It's Food 'n Flix time again! In this monthly group a 'host' picks a movie of their choice that pertains to food. Everyone watches the movie and then makes a recipe which the film inspired. It can be any recipe you want. This month's pick is hosted by Deb at Kahakai Kitchen. She picked a movie that I always love watching over and over again: Stranger Than Fiction.
At the end of the interminable cold so I will keep this short. My inspiration for this month was off the menu board in the bakery the movie takes partly place in, I made Blueberry Banana Muffins.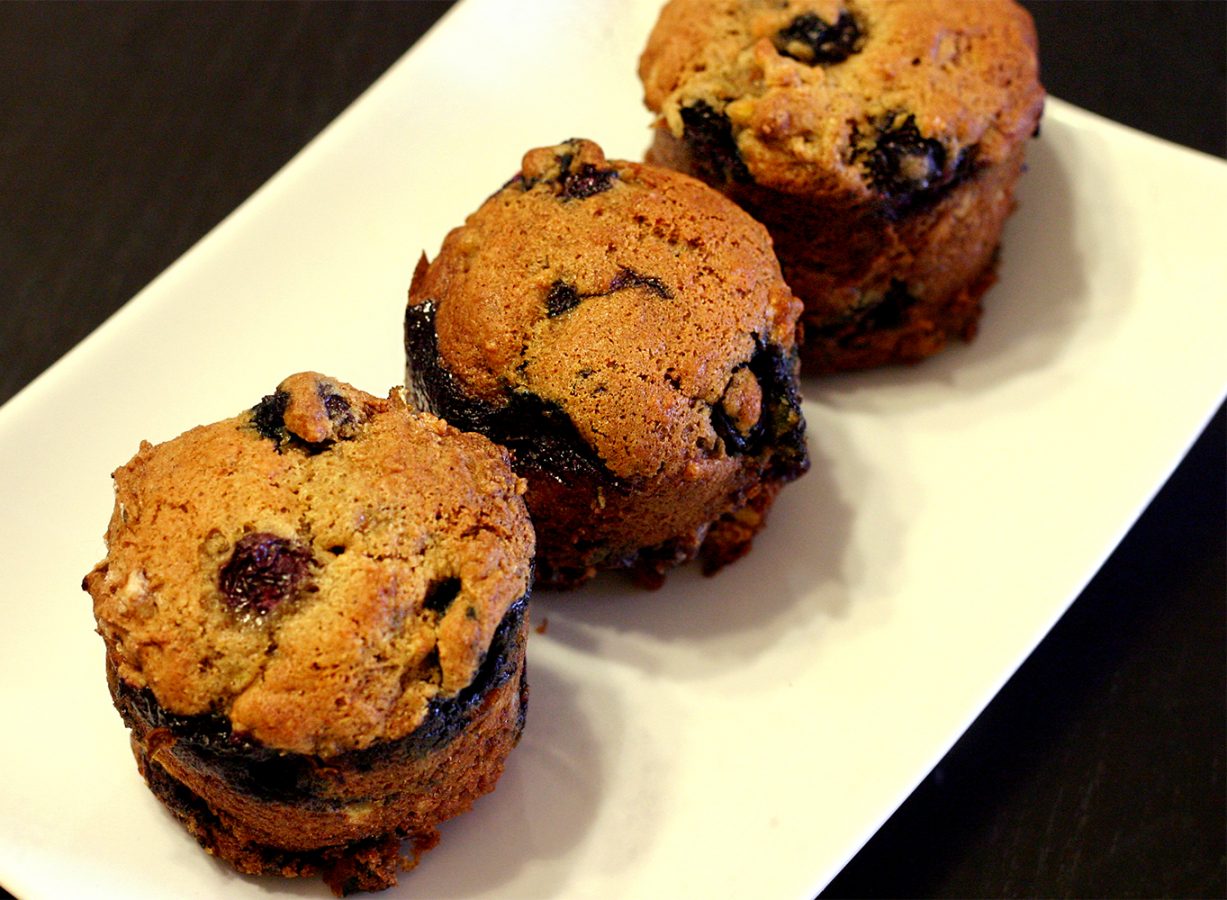 Starring great names like Will Ferrell, Maggie Gyllenhaal, Dustin Hoffman, Queen Latifah, and Emma Thompson, this is the perfect romantic comedy even guys might like.
The main plot follows Harold Crick (portrayed by Ferrell), a nondescript IRS official whose regimented life is interrupted by a disembodied voice narrating events as they happen. Believing he is not mentally ill, Crick consults a literature professor who suspects that Crick might be a character in a novel and who suggests that Crick analyze the narration to determine whether his story might be comedic or tragic (wiki).
This is a really cute film with a very innovative, intelligent story. And this is one of the rare films where we see that Ferrell can act with a role quite different from his usual brash comedic parts. I hope we see more of these from him.
The food part in the movie is minor but they all take place in a bakery where Crick is auditing the owner and future girlfriend. I went with a couple of items that were on the menu board of the bakery. Actually I combined 2 muffin recipes into one. Hands down best muffins I have had in a long time. I adapted this recipe. I grossly mashed my bananas so you could still taste full pieces of the fruit when eating the muffins. he blueberries were unusually large too and this helped, they seemed to explode in the mouth. Looking for great muffins to make, look no further! The spicing looks like it is much but it was just perfect.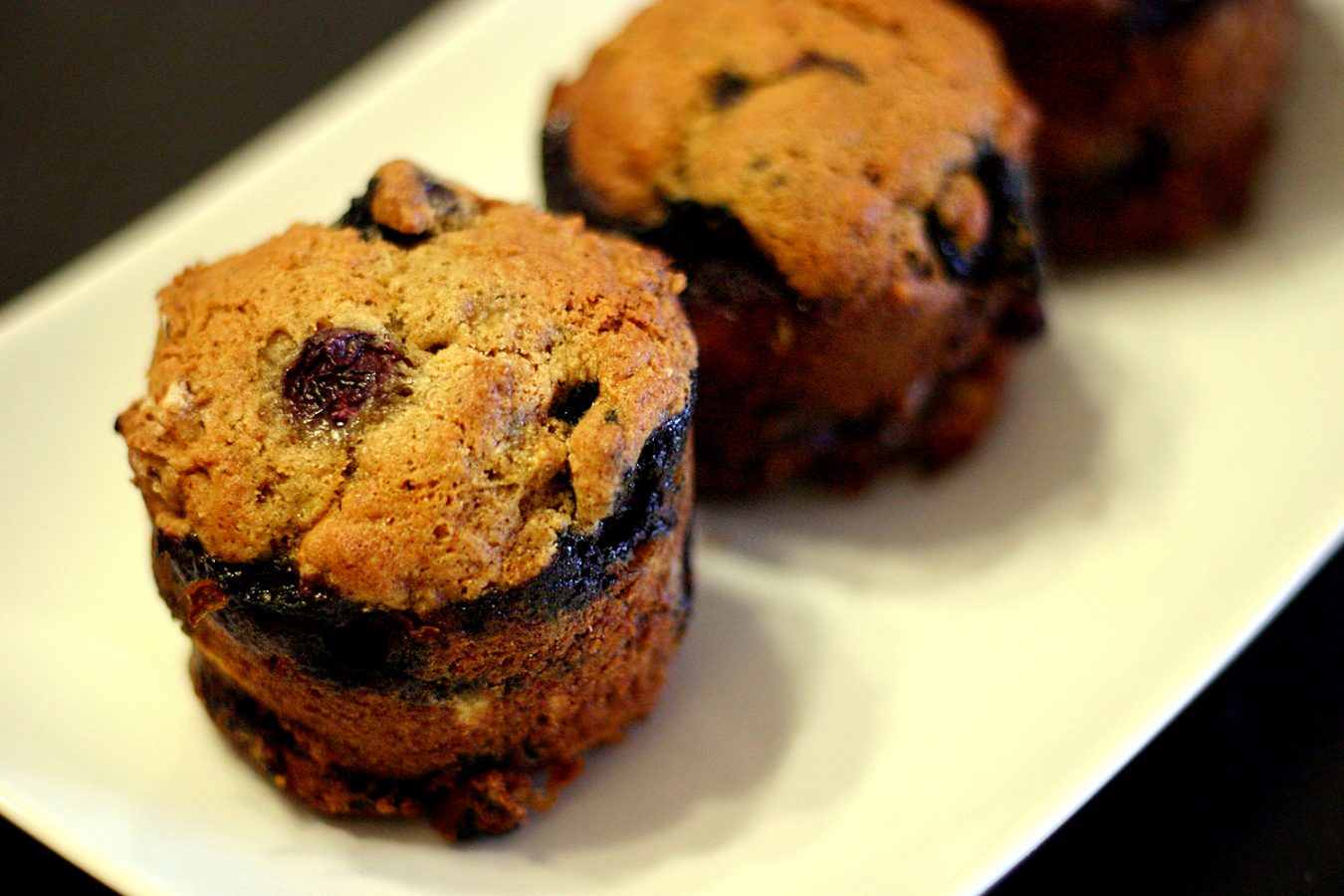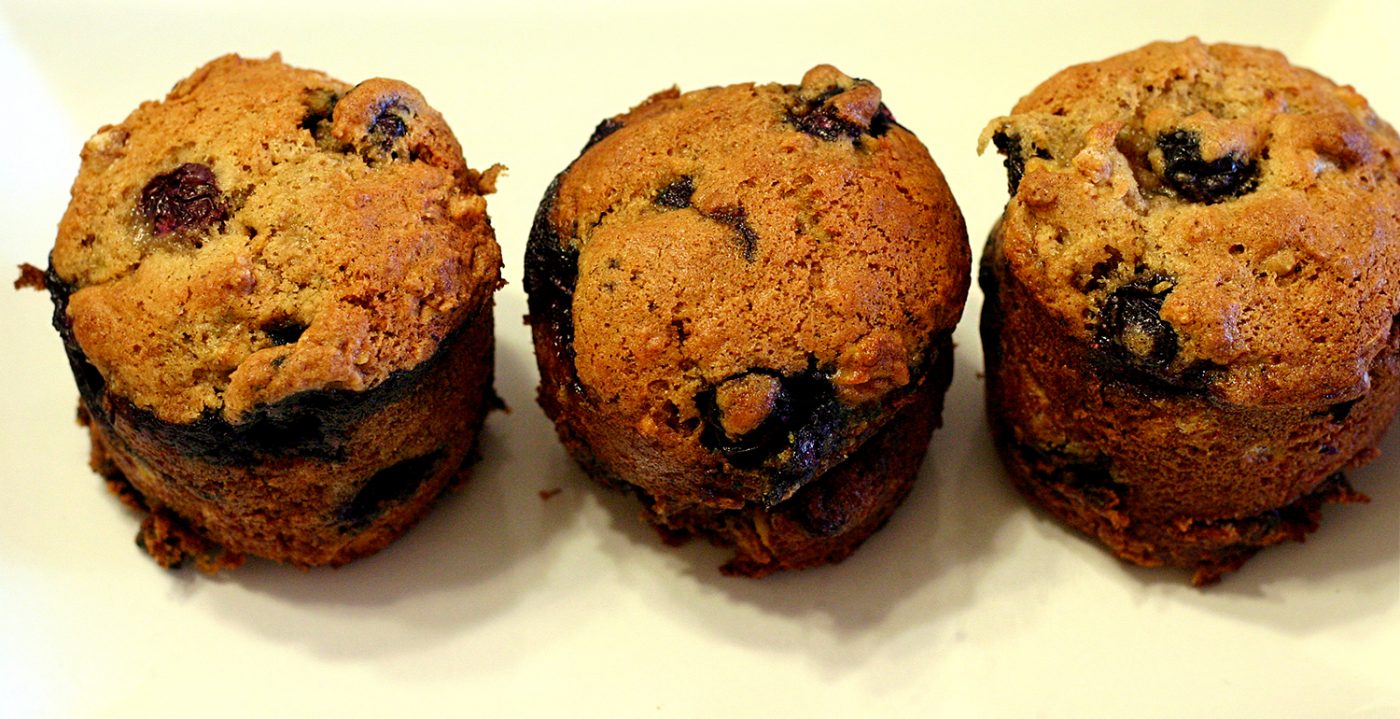 Blueberry Banana Muffins
Ingredients  
1 1/2

cups

flour

1

teaspoon

ground cinnamon

1/2

teaspoon

baking soda

1/2

teaspoon

salt

1/2

teaspoon

nutmeg

1/2

teaspoon

baking powder

1

egg

3/4

cup

sugar

zest of 1 lemon

2

ripe bananas

mashed but with big pieces

1/4

cup

butter

melted

2

cups

blueberries

1/2

cup

walnuts

optional
Instructions 
Preheat oven to 350° F, coat an 8-muffin pan with butter.

Sift flour, cinnamon, baking soda, salt, nutmeg, and baking powder into a medium sized bowl. Using a fine sieve, working over the bowl, toss blueberries with 2 teaspoons of the flour mixture to coat. Set blueberries and flour mixture aside.

In a medium bowl, using a whisk, beat egg until frothy.

Add sugar and whisk until smooth.

Add lemon zest, mashed bananas and vegetable oil, whisk until combined.

Add flour mixture 1/3 at a time, whisk just until combined, do not over mix.

Using a rubber spatula fold in the blueberries and the walnuts, just until combined.

Bake, rotating loaf pan halfway through, until golden brown and a toothpick inserted in the centre comes out clean, about 55 to 60 minutes or if using small loaf pans, 25 to 30 minutes.

Cool on a wire rack for 10 minutes.

Remove from loaf pan and cool completely on rack.