Pick one fruit or vegetable and prepare it three ways. These were the directives we were given for this month's Creative Cooking Crew challenge. Since it is summer there is no shortage of options. The tough part is actually picking that one ingredient.
My original idea was blueberries but I could not find nice ones in my neighborhood (I am embarrased to say) but I saw some lovely blackberries. I have always found them to be so mysterious and I would say they picked me! For an extra challenge my three recipes componse the main course. No desserts here. My menu consists of a pizza, a salad and of course a refreshing cocktail.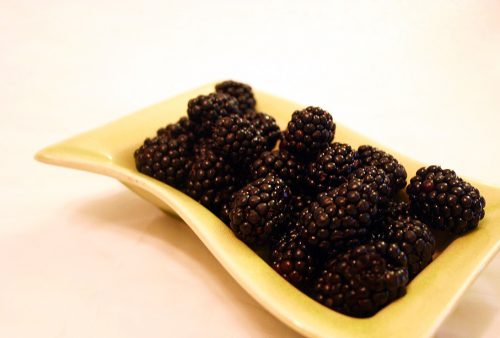 As you check out the recipes let me share with you 9 blackberry facts you may not know which I found on an article in the Huffington Post:
1) Much like spinach, raisins, apples, plums and grapes, blackberries are rich in bioflavonoids and Vitamin C, but other nutritional benefits include a very low sodium count and having only 62 calories to a cup.
2) The dark blue colour ensures blackberries have one of the highest antioxidant levels of all fruits. Antioxidants, well-known for lowering the risk of a number of cancers, are a huge bonus, but be aware the berries are best consumed in their natural state to get the full benefits.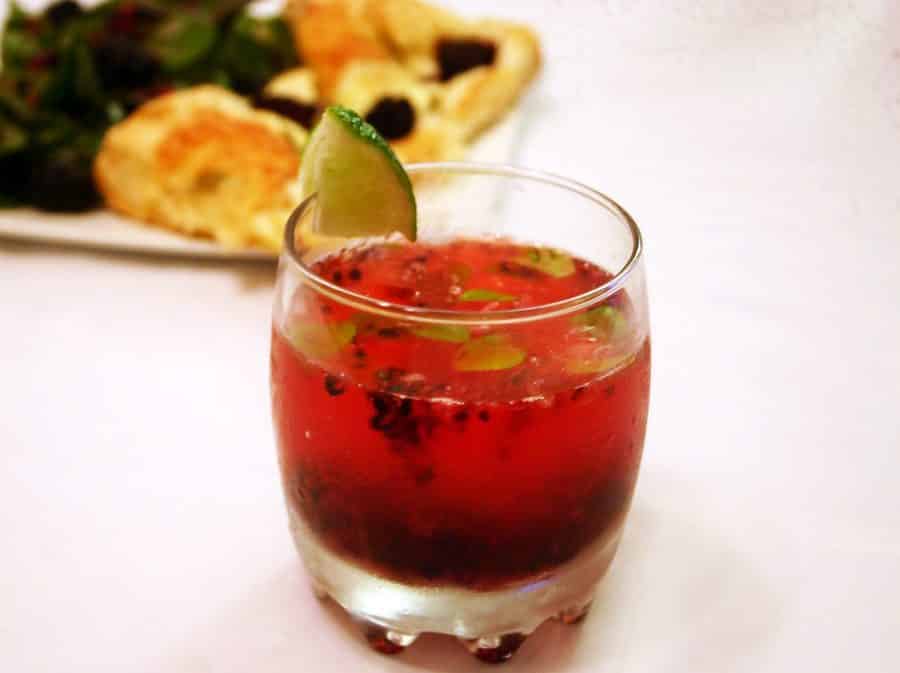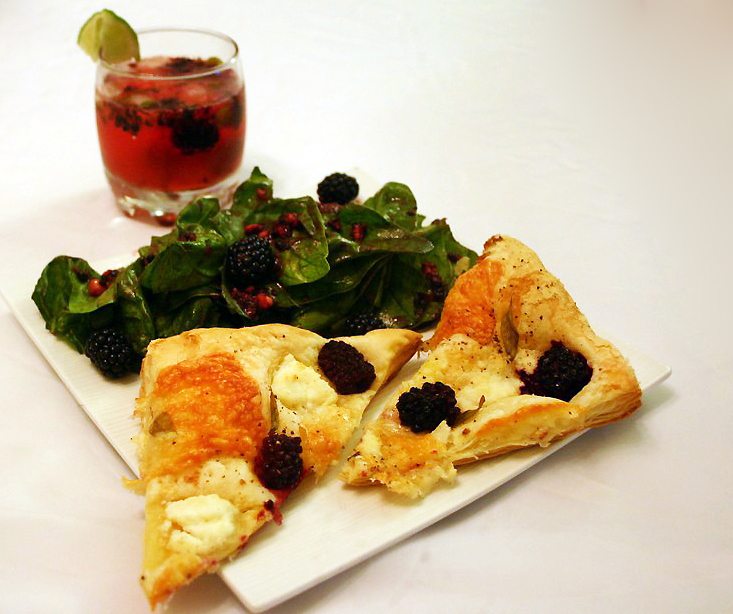 Blackberry Mojitos
Make one cocktail per guest but I suggest making an extra one as the cook while you are preparing the meal 🙂
Ingredients  
Per glass
5

mint leaves

3

blackberries

2

tsp

sugar

1/2

small lime

juiced

2

oz

Rum

Extra blackberries

Ice

Club Soda
Instructions 
Muddle the mint leaves, blackberries, sugar and lime in a glass.

Mix in the rum, a few whole blackberries and ice.

Top of with club soda.
3) The berries are known by a variety of names, which include brambleberries, bramble, dewberry, thimbleberry and lawers.
4) Consumption of blackberries can help to promote the healthy tightening of tissue, which is a great non-surgical procedure to make skin look younger. Prolonged consumption also helps keeps your brain alert, thereby maintaining clarity of thought and good memory.
[mpprecipe-recipe:418]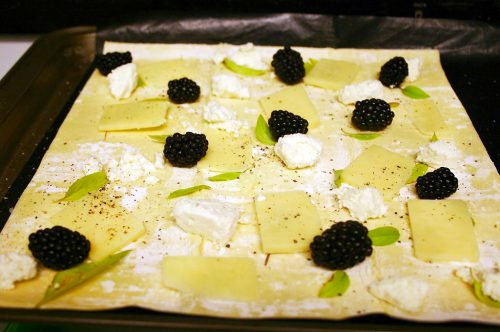 5) The high tannin content of blackberries provides a number of benefits to reduce intestinal inflammation, alleviate hemorrhoids and soothe the effects of diarrhea. It is important to incorporate berries in your diet in a variety of ways. Have them as a snack or in your cereal or even as a smoothie.
6) Traditionally, the leaves and barks of the plant have also been consumed. The leaves of blackberries have been used to treat mild inflammation of the gums and sometimes even sore throats.
7) The astringent tannins are effective in oral hygiene when used as a gargle or mouthwash.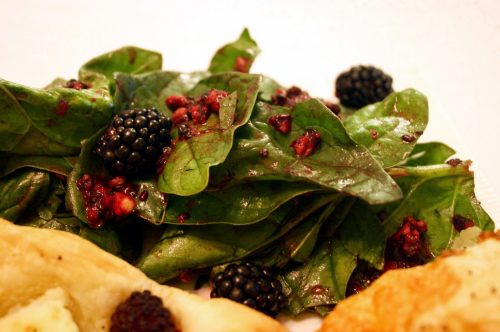 [mpprecipe-recipe:419]
8) The leaves can also be used in a refreshing cup of tea or enhanced as a therapeutic drink. Not everyone will like the flavour, so to mask the bitter taste, honey or another form of sweetener may be added.
9) The healthy dose of Vitamin K aids in muscle relaxing, so some women use the berries to alleviate labour pains. As part of a regular diet, the juice can also be used to regulate menstruation as it is very effective in helping blood to clot.
Thank you Lazaro Cooks and Foodalogue for this month's fun challenge. Check out what the other members have created on our Pinterest board by clicking on the banner below.

The cocktail, pizza and salad recipes were all adapted from the original ones.