Just 1 month and half late, but better to post later then never, right? I wanted to share with you a wonderful lunch experience I enjoyed with my friend A-M for my birthday…back in early May. She is a concierge at an upscale hotel in downtown Montreal and one of the perks of her job is getting invitations for meals for 2 by a lot of restaurants. Its good publicity for them because if the concierge likes a place they will recommend it to hotel clients. This time A-M had a lunch invitation for one of the top restaurants in the city: Toqué!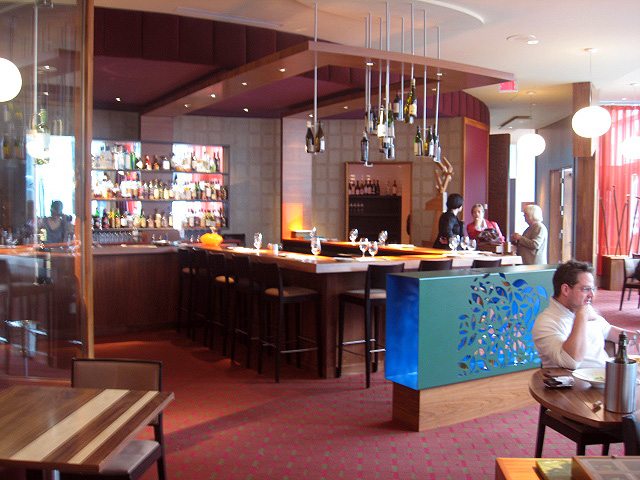 In French toqué is a word that refers to someone who is not all there in the head. A toque is also the hat a chef wears. Quite a play on words that both describe the head chef, Normand Laprise, to a T! He is known for his pioneering Nouvelle Cuisine Québecoise that can defy the rules of cooking at times. It is co-owned with Christine Lamarche who is the front person of the operation. A second restaurant was opened by the pair, a bistro style eatery, called Brasserie T. But back to this lunch at Toqué.
Savia Sap Water 2011
Collected evaporated water from the maple syrup cooking down process, bottled. I am not kidding.
Strawberry Martini: secret recipe and just amazing
I have always dreamed of enjoying a meal here but always knew it was out of my budget.  But recently they started offering a lunch menu where you can have an appetizer and an entrée for $25-30 and a dessert between $6-9. Granted it is still not cheap and no wine is included (which you can order separately) but it is a really affordable way to experience an extraordinary meal. In the evening if you take the basic 7 course menu dégustation with the basic 5 glass wine service it will cost with tax and tip about $200.00 per person. The other menu with foie gras and the prestigious wine combo will run you about $290 per person. Some top food critics have claimed it is the best restaurant in North America.
I won't get into details about the dishes, I will just show you the dishes we enjoyed with my translation of of the menu.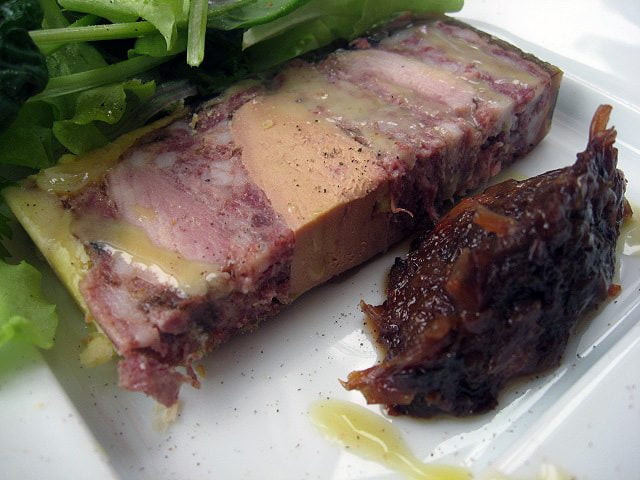 Deer and quail Terrine with foie gras, served with radicchio chutney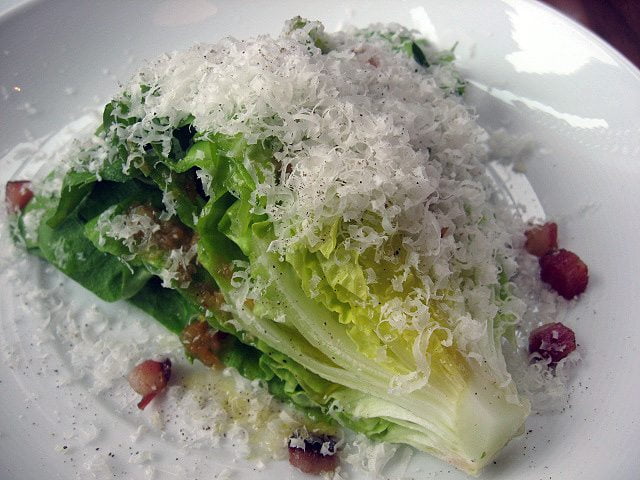 Boston lettuce, bacon, chili pepper, garlic and Parmesan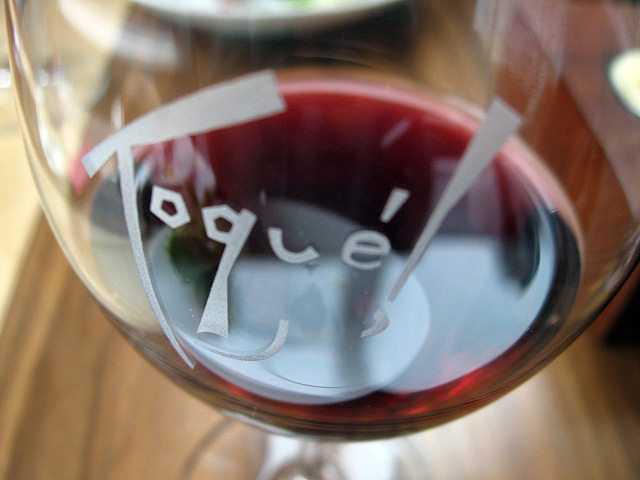 Bourgogne Côte Chalonnaise 2008, served with terrine and sweetbread
The Toqué logo on each glass of wine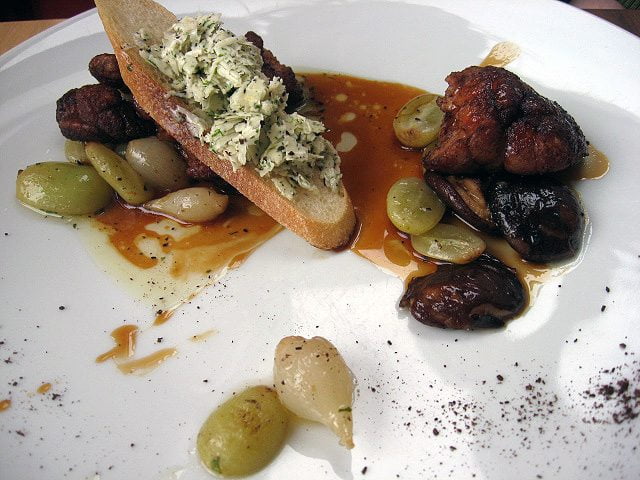 Crispy sweetbread, vanilla pearled onions, green grapes, truffle butter with honey sauce on crouton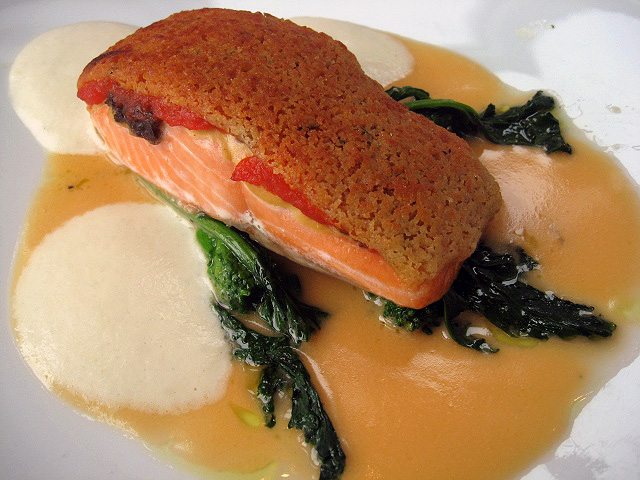 Roasted trout, cauliflower mousse, Viennese gratin, rapini, red roasted pepper, mushroom duxelle and lobster white butter

Orange, it's a party! orange mousse and crushed cookies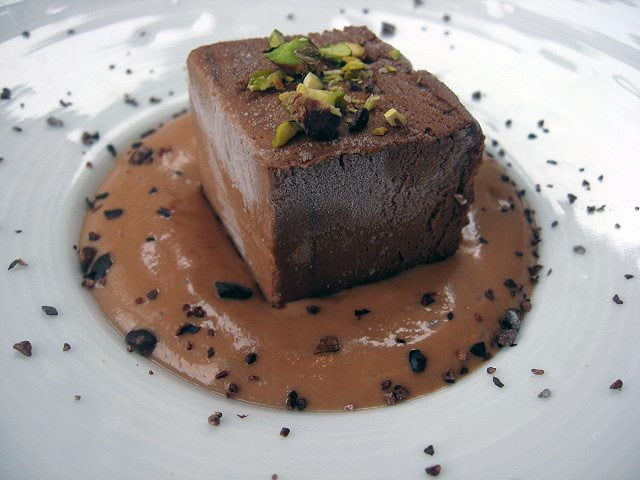 Lukewarm Chocolate mousse with dark chocolate ice cream and pistachio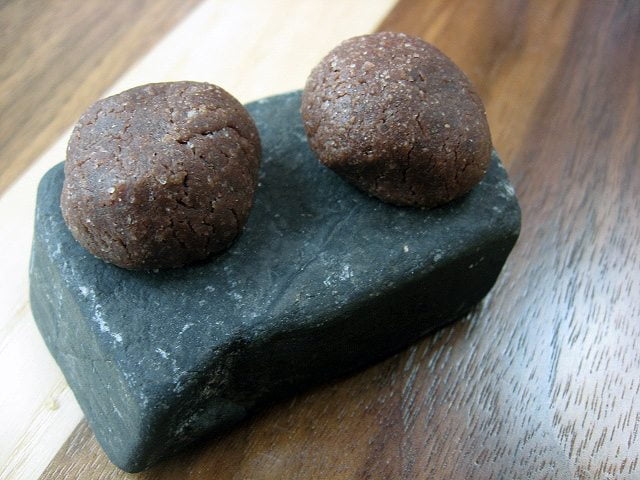 Sweet finishing treat: chocolate and ground almond truffles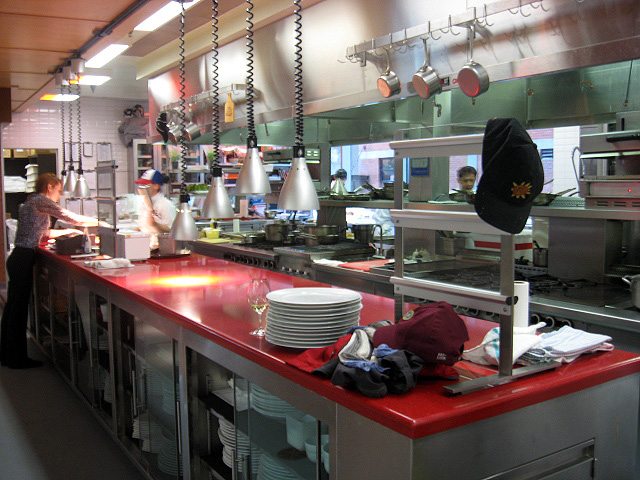 Of course with A-M we got what we wanted for free as well as a tour of the kitchen and the wine cellar lead by Christine Lamarche herself. The finest products from Québec are featured as supports local suppliers and farmers are used. We saw all the stations, the pastry area, the 3 fridges and more. Show below is perhaps about 1/4 of the actual wine cellar, mindboggling.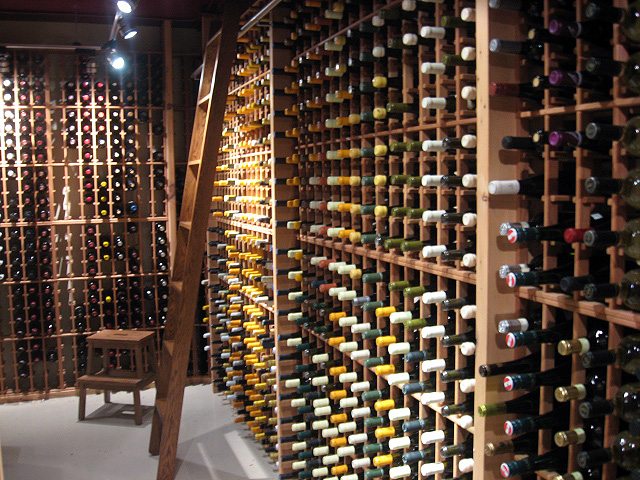 Restaurant Toqué!
900 Place Jean-Paul-Riopelle
Montréal, Québec, H2Z 2B2
Telephone: 514 499-2084