How do you start off a week in style and non-sobriety?
Well for me this past Monday I accomplished that with an Absinthe dinner!
It all started with our last All Sugar Event where we ended up at the Lab cocktail, a bar that specializes in Absinthe. My friend Johanne has had a bottle for a while at home and knowing she did not have a proper Absinthe spoon at home I had purchased one for her at Christmas. This earned me an invitation to her place for an Absinthe tasting which I very gladly accepted. Now the plan was to researching light recipes that would make a good pairing. I expected a glass or two and a bit of food.
Instead I was greeted at her door with the following exclamation: I have 4 cocktail recipes we have to try!
Food consisted of goat cheese on french bread nicely warmed in the oven and a shrimp and fennel salad. Both truly a perfect match. For dessert it was Nanaimo bars (not for pairing, just happened to have some).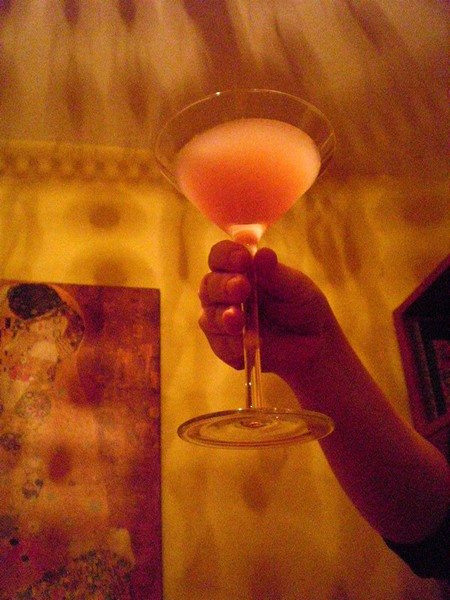 And below are the recipes for the cocktails. Sorry the pics are bad but better bad pics then no pics! All recipes (adapted) were taken from the website of the absinthe used: Absente, an excellent Absinthe indeed!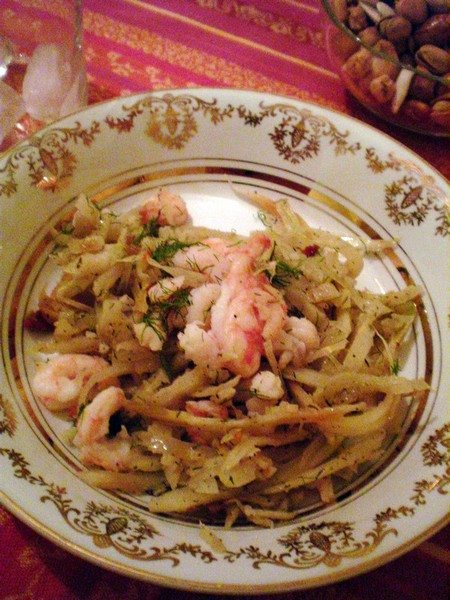 .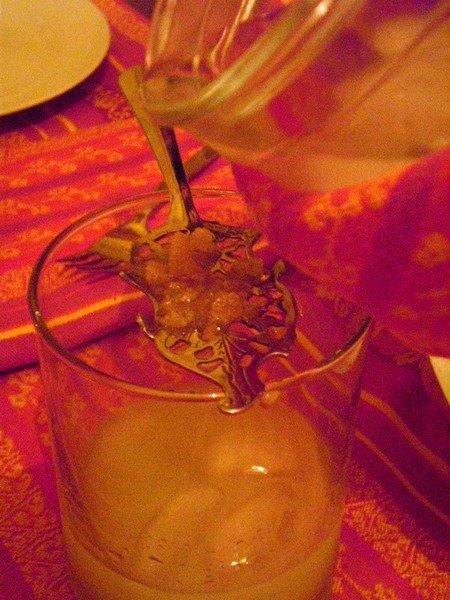 Traditional Absinthe
Absinthe can be served two ways:Â  mixed with water, or the traditional mixture of sugar and water using an Absinthe spoon and glass.
The traditional method of preparing this drink is to slowly pour water over sugar cubes placed on a slotted Absinthe spoon and balancing the spoon on a glass containing 1/2 Absinthe and 1/2 Water.
Depending upon your individual taste, Absinthe can also be served mixed with up to five parts of water to one part Absinthe .
The Absinthe will change color, from a bright, clear green to a pearly and opalescent green, ready to drink.
.
.
ABSINTHE MOJITO
2 oz Absinthe
Fresh Mint Leaves
Fresh Lime
Simple Syrup (for every drink, boil
and stir 4 tsp sugar / 4 tsp water
until sugar dissolves)
Soda water or seltzer
Muddle 2 lime wedges and fresh chopped mint
Add ice
Add 2 oz Absinthe
Add splash of simple syrup
Top off with soda water or seltzer
Add a few more mint leaves for garnish
Mix and enjoy
.
THE EVIL EYE
1 oz Absinthe
1/2 oz Grenadine
2 oz Water
Dash of Cinzano Orange
Combine in a shaker filled with ice. Shake until well chilled.
Strain into martini glasses rimmed with a spiced sugar mixture (i.e. Nantucket Off-Shore Seasonings Drink Rimmer).
Add a black licorice ball candy for the finishing touch, optional
.
.
.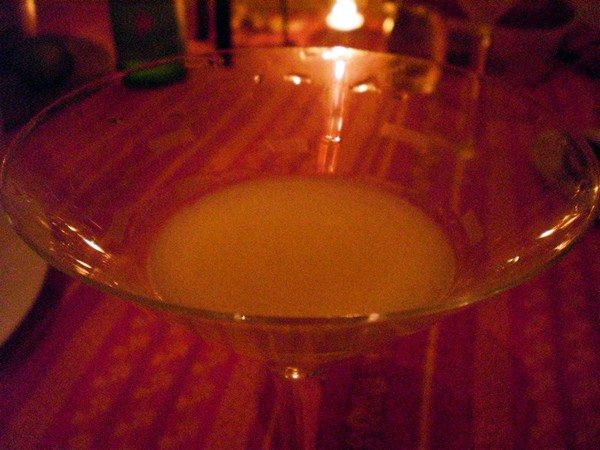 SCOTTISH LICORICE
Fill a brandy glass with:
½ oz Absinthe
½ oz Drambuie Cream Liqueur
1/3 oz 12-year-old single malt Scotch Whiskey
Stir and serve chilled.
—————————————
Yes we were drunk by the end ! But it was SO worth it.