Here are 9 Easy Homemade Food Gifts for the Holidays that you can make with things mostly already found in your pantry. Your welcome shopping procrastinators!
Are you always waiting until the last minute to go do your holiday shopping? Even better, are the stores all closed and you are left empty-handed for Aunt Fern and cousin Bob? Well, here I am to the rescue with 9 easy Homemade Food Gifts that I bet you can make with items you already have at home or with a very quick run to the grocery store.
PIN IT FOR LATER https://www.pinterest.ca/pin/266275396702632469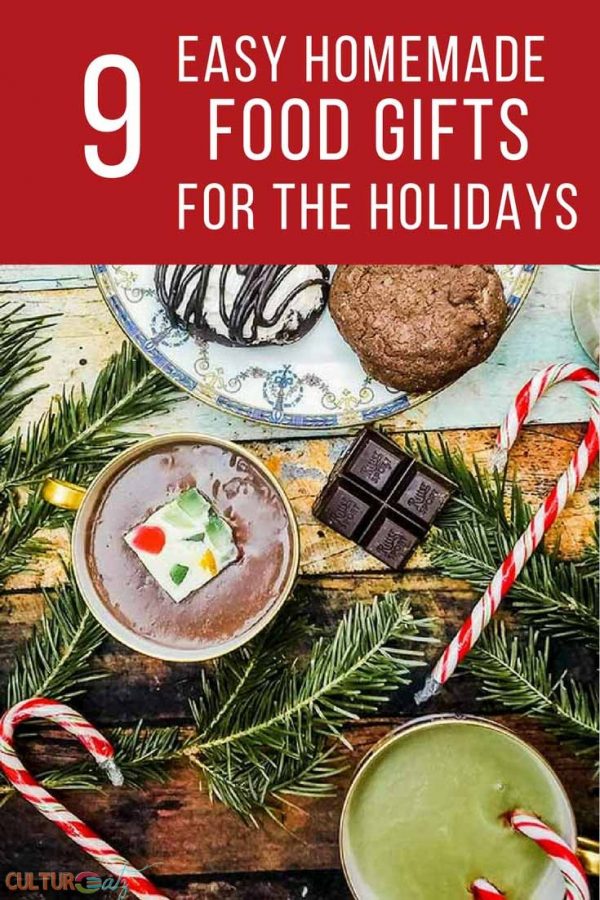 I have a few Pinterest curated ideas for you below with a selection of savory and sweet gift ideas. Plus I have a recipe to share: a to die for Hot Chocolate Mix that you can offer as a gift, and a Matcha White Chocolate version as well.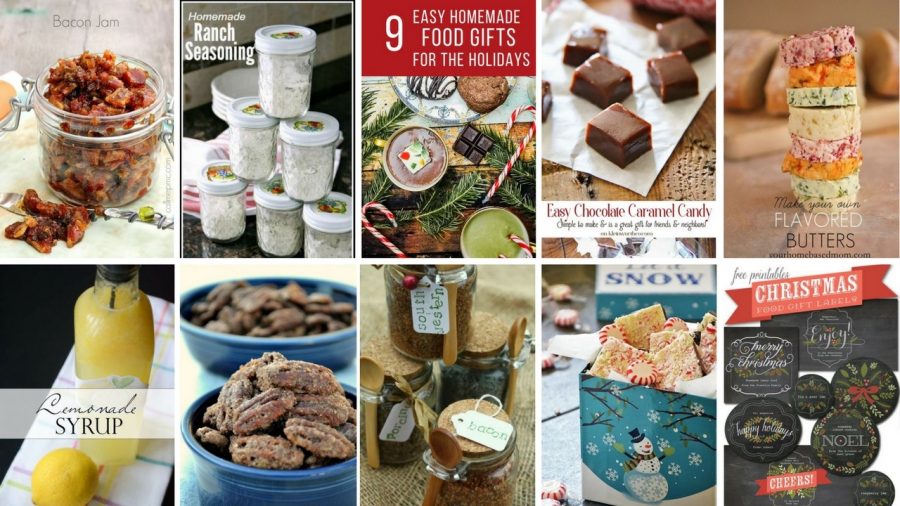 Check out this quick video on how to make both hot chocolate mixes. You can find the full recipes listed further below in the post.

Something Savory
Bacon Jam
Homemade Ranch Seasoning
Flavoured Butters
Flavored Sea Salts
Something Sweet
Peppermint Bark Candy
Easy Chocolate Caramel Candy
Lemonade Syrup
Candied Pecans
Something to Sip
An unctuous Hot Chocolate Mix or a Matcha White Chocolate Mix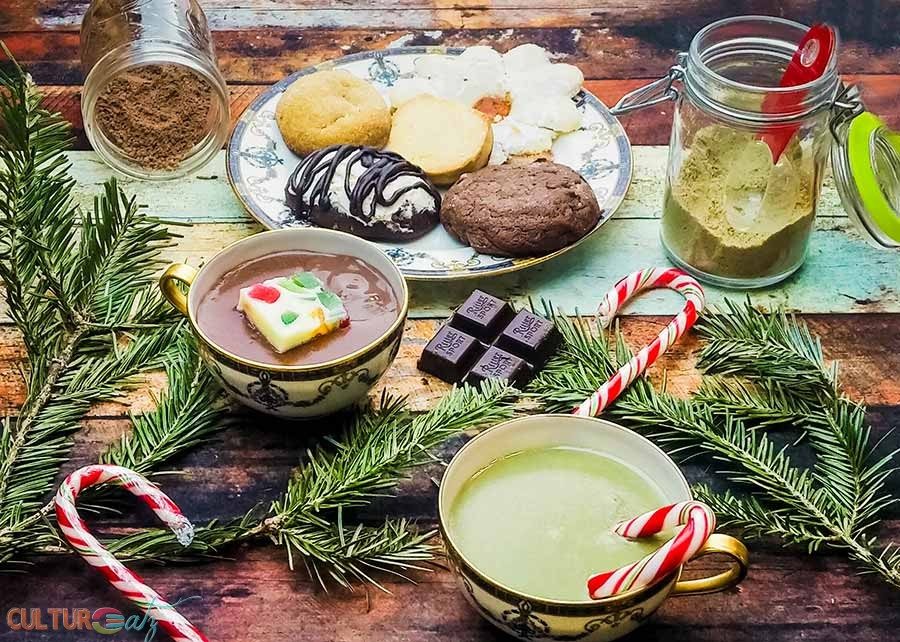 These hot chocolate mixes are hands down the best homemade hot chocolates I have ever made. The secret is turning actual chocolate into a fine powder and adding an extra kick of flavor. For the regular hot chocolate, we have chocolate of your choice plus some cocoa powder. For the Matcha white chocolate, we use white chocolate in addition to – you guessed it – matcha powder. But how do you get that thick and creamy mixture?
We will add a tad of cornstarch to the mix. This way, when you prepare a hot chocolate on the stovetop or microwave, the liquid will thicken up slightly after reaching the boiling point.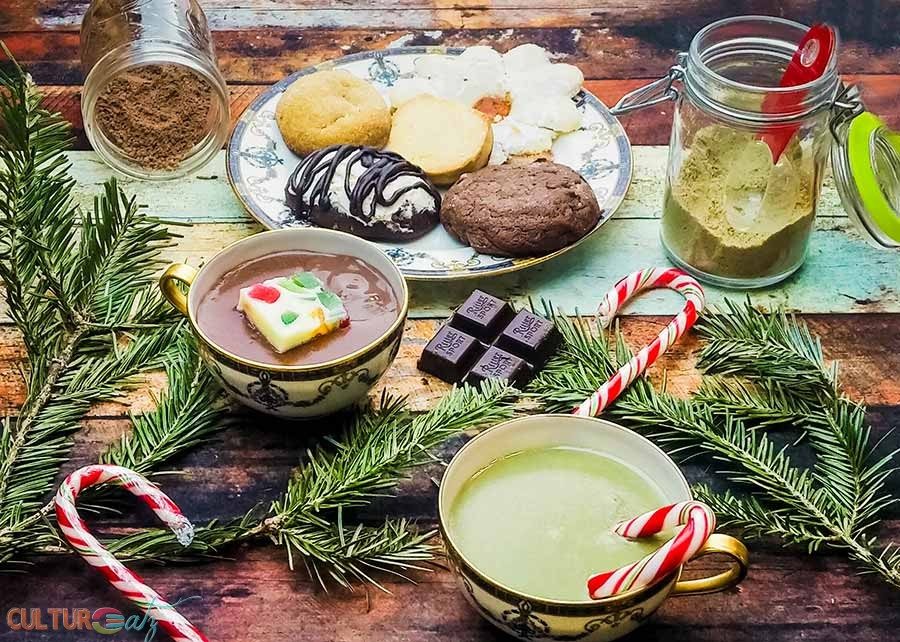 Creamy Hot Chocolate Mix (or Matcha White Hot Chocolate)
Ingredients  
6

ounces

milk chocolate

or white chocolate

3/4

cup

cocoa powder

or 3 tbsp matcha powder

1/2

cup

granulated sugar

1/4

cup

cornstarch

drops of green food coloring

optional for Matcha version
Instructions 
Mix all the ingredients for the hot chocolate mix in a food processor and process until powdery. If making the Matcha White Chocolate Mix use the first 2 ingredients substitutes.

Put in a decorative jar to give with instructions:

Bring 2/3 cup of milk to a simmer on the stove top over medium heat. Add 3 tbsp of either hot chocolate mix and cook, stirring continuously, until the mixture thickens as desired. Add green food coloring if using for Matcha version.
And don't forget you Printable Christmas Labels for Gifts!
And if that is not inspiration enough you can check out these other homemade gift ideas on CulturEatz: