April 01st every year is the kick-off of cocktail season for me. You see between April 01st and Father's day my parents and I all have our birthdays, maybe Easter, then there is Mother's and Father's Day. So for the exception of my birthday, I am expected to contribute an exotic cocktail. I discovered a bunch of great ones when I was recently on vacation in New Orleans (post coming soon, promise!). But the one I made for Easter was a completely new discovery, starting with the alcohol.
I bet you do not know a whole lot about the Canadian Arctic. I am from Canada and I do not know a lot about that part of my country. But I did recently make one fabulous discovery: Ungava Gin. I was just as shocked as you are right now, there is a fabulous gin being made from hand-picked ingredients found in the far north reaches of Quebec. And with it I made for Easter the Asian Persuasion Cocktail.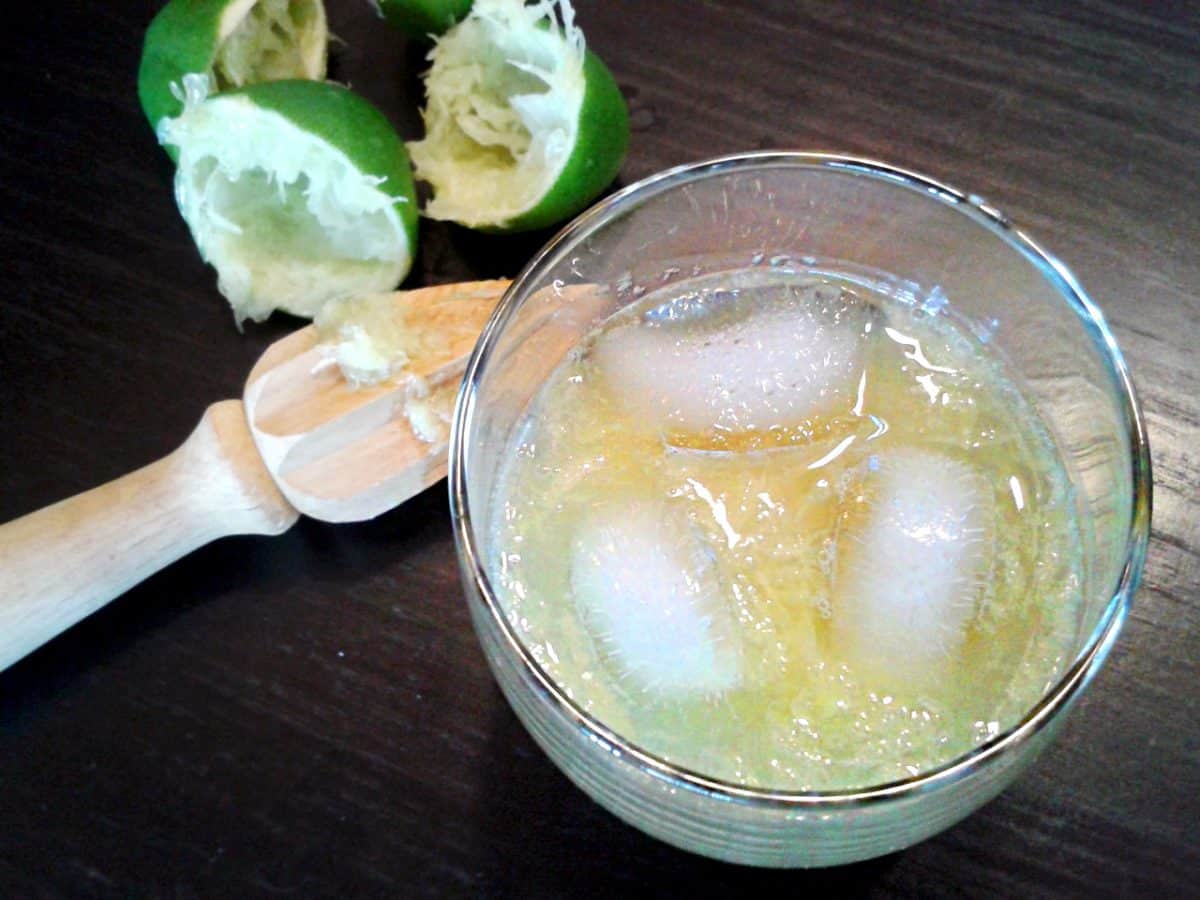 So gin and I go a long way back. The very first cocktail I ever had was a Gin Tonic. It was one of those family holiday dinners. Gin Tonic were all the rage back then. And I remember stealing the occasional sip of De Kuyper…only once of twice because that stuff is vile! Gin took a back seat after that for many years but I have been rediscovering it in the last years with modern exotic cocktail recipes and some bars that offer a wide selection of martinis with various gin imports. I could not pass up a chance to try a local gin!
Now the first noticeable feature of this gin – besides the cool bottle –  is obviously its bright yellow color. The color comes from the Canadian arctic plant ingredients found in Ungava Gin, which includes Nordic Juniper, Wild Rose Hips, Cloudberry, Crowberry, Arctic Blend and Labrador Tea, that are harvested by hand during the short summer season and then infused in the spirit.
They are also the reason behind the smooth (even at 43% alc/vol), distinctive flavour, which I would describe as sweet and lemony after the initial juniper alcoholic shock (taste-tested the stuff straight hi hi). Then you taste a mix of tart berries, finishing off with a mix again of sweet and a light bitterness. Taking a sip is like taking a trip for your taste buds.
The Ungava peninsula is a vast unspoiled wild territory at the northern tip of Quebec, Canada. It is an Inuit term meaning "towards the open water". This magnificent land has been home to the Inuit people and their ancestors for thousands of years. Still nomadic two generations ago, the Inuit have settled in villages along the coast or at the river deltas where, every summer, they continue to hunt, to fish and harvest the precious gifts of the tundra before the onset of another long, hard 9-month long winter.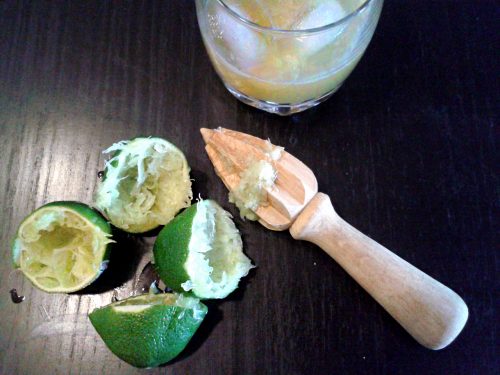 Yields 1 cocktail
Asian Persuasion Cocktail
Ingredients
For the cocktail

1 oz (30ml) Ungava gin
1 oz (30ml) lime juice
1/2 oz (15ml) green tea syrup
1 oz (30ml) club soda

For the green tea syrup

1 tbsp matcha powder
4 tbsp sugar
1/4 cup hot water
Instructions
For the cocktail

In a shaker place gin, lime juice, green tea syrup and a bit of ice. Shake well.
Strain into a highball glass filled with ice. Top off with club soda.

For the green tea syrup

Mix sugar and green tea powder in a bowl. Add hot water in the bowl and stir well. Let it cool.
7.6.4
105
http://cultureatz.com/asian-persuasion-cocktail-with-ungava-gin/
I found this unusual cocktail recipe with matcha on the website of Domaine Pinnacle, a leading producer of specialty alcoholic beverages who makes this gin, the first authentic all-Canadian gin. We all really enjoyed the refreshing taste of this Asian Persuasion cocktail. The color of it could use some work, perhaps a drop of green food coloring? But the herbal flavor of the gin and the matcha was perfect for a spring celebration. Ungava Canadian Premium Gin, winner of several world competitions, is now available across Canada and in 17 other countries apparently.
The product was sent to me free of charge and I was asked to provide an honest and fair opinion. I did not receive any remuneration.