As I mentioned in a last post this holiday season was partly celebrated in the Niagara and Toronto region. There will be a few blogs about this trip but my first one will concentrate on the really important stuff: the Niagara wine region!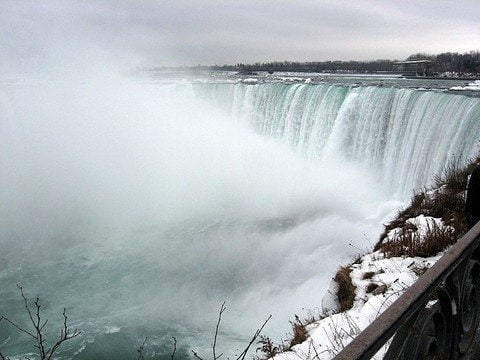 Of course Niagara in famous for the massive horse shoe falls and the tourist mecca around it has turned into a family oriented gaudy Las Vegas slash theme park with rides, family museums, Ferris wheels, mazes and casinos. Go with an open mind and enjoy the overkill kitch atmosphere. Of course we mostly returned to adult childhood in the evening. Day time was reserved for another adult treat: visiting the vineyards and enjoying some tastings.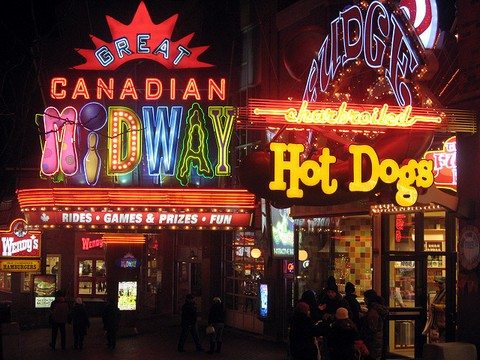 In all we did 7 vineyards over 2 days. My friend Stef was driving so he swirled, tasted and spat. I was not driving so a swirled, tasted and was plastered in the middle of the day twice. Awesome times people! And we bought A LOT of wine. All in all we came back to Montreal with 71 bottles, 21 of those were mine. But chances are I good till next year so it is a wise investment (well it made sense then). I also got a bottle of grape seed oil.
Yes my cat Sati snuck into the picture posing perfectlyNow I won't describe every winery we went to, let's make it more a picture essay. But first if you plan on going – and I strongly suggest you do – here is what you can expect from the wines in this part of the world:
the appellation of origin for Ontario is VQA.
there are over 100 VQA certified wineries in the Niagara region.
commonly used grapes are riesling, chardonnay, vidal blanc, pinot gris, sauvignon blanc, Gewurztraminer, cabernet franc, baco noir, cabernet sauvigon, merlot, pinot noir and gamay noir.
you will find table wines, late harvest wines, sparkling wines and the famous ice wine.
The term "Meritage" is used to describe the popular red wine combination of Cabernet Sauvignon, Cabernet Franc and Merlot.
And before I start the photo wine tour I highly suggest you try at least once in your life the Baco Noir which is a unique grape to the Niagara region in Canada. The deep red grape produces an extremely dark red wine yet the wine has fruity flavors, a bright acidity and is low tannins.
Our first stop, the surprise find here was the Riesling Late Harvest and Gewurztraminer Late Harvest at around 12$ for 350ml bottle.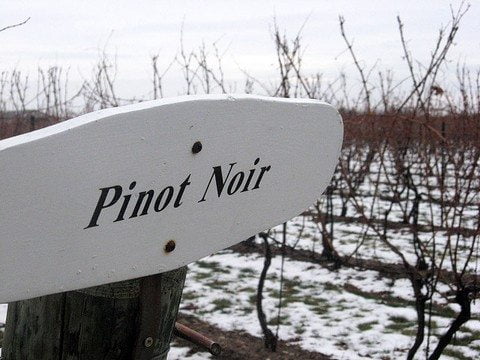 Pellar Estates
What a wonderful stop this was. At first we hesitated because it is a big known place and usually quality can slide with popularity. Not here. And Stef recognized the lady who helped us from his past trip. The wonderful Rose-Anne was phenomenal and she got us some really special older years to taste in her favorites like the Merlot 2002, 2004 and 2006. The Chardonnay sur Lie was awesome too. But the best by far (of the entire trip) was the Cabernet Sauvignon 2007 Signature Series. Truly one of the best wines I have ever tasted.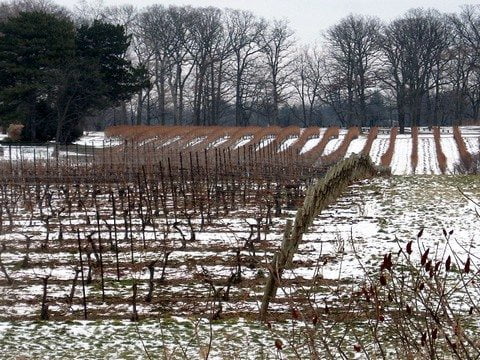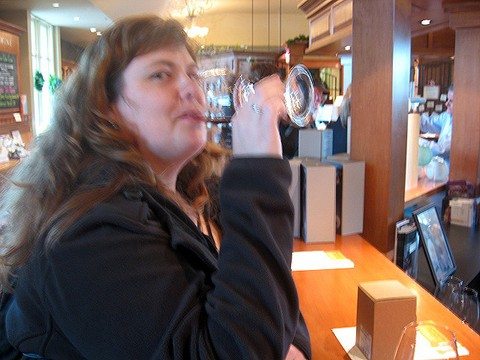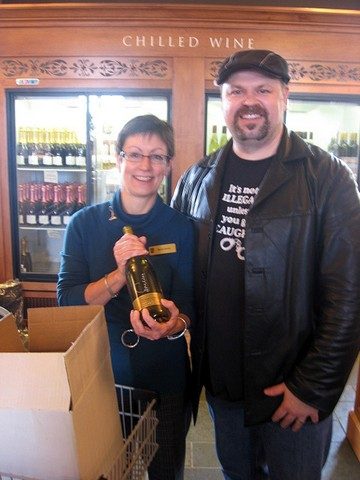 Konzelman Winery Estate
Well I was right away smitten a bit with Jeremy he he. This is one of Stef favorite place and he knew before hand he was getting a case of their Baco Noir. It is the perfect red vine for any meal during the year. We also enjoyed the sweeter Peach wine here.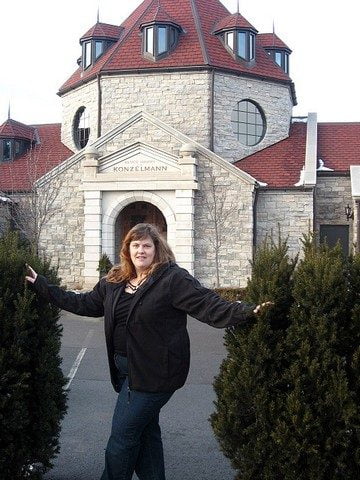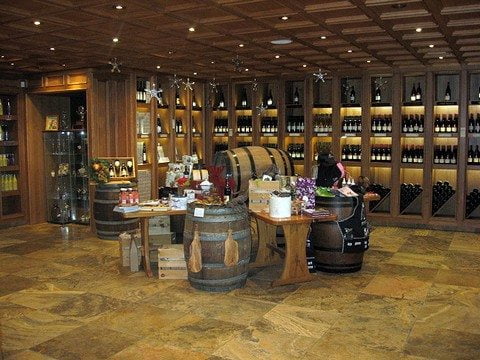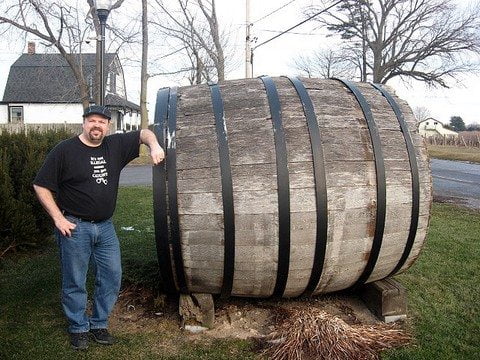 Unfortunately the dud of the trip. I am sure I was here 5 years ago and loved it but now everything was a disappointment. The only purchased here was a Chambourcin Special Select Late Harvest.
Another MUST on the vineyard road. The reds here are phenomenal. Get the 2006 Merlot and any Baco Noir. Great little place and ladies go to the bathroom because going up the stairs feels like a small museum.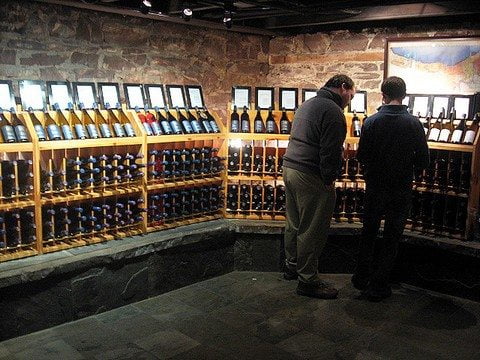 Herdner Estate
Avid the usual stuff here and stick to the out of the ordinary. Go for all the sweet fruit wines here: black currant, blueberry, peach, strawberry and  raspberry. The drier rhubarb wine is the find here. But I had a revelation here: a green tea Gewurztraminer…OH I got 3 bottles, perfect for a hot summer day.
Harbour Estates
This was my little find 5 years ago and I really wanted to go back. It is not the best place but I like it. The Chardonnay is lovely, I like the Harbour Midnight which is a mix of Cabernet Sauvigon, Cabernet Franc and Merlot. Finally we both got a few Cherry sweet wines, 50% at $5 a bottle, hello!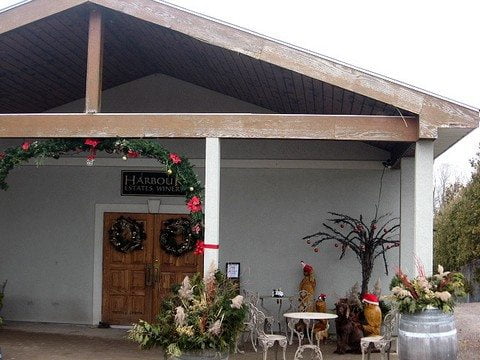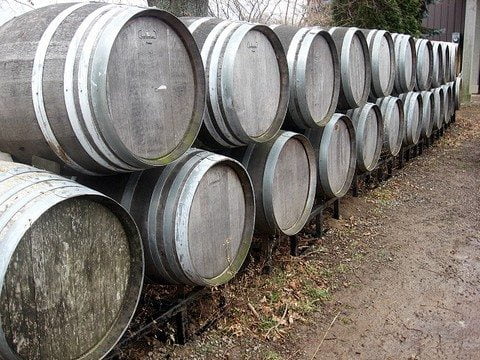 Next trip blog we will cover food, stay tuned!