Another Italian exchange! This time this latest care package comes from Elga of Semi di Papavero. Elga is located in Ferrara, about 50 km NE of Bologna in Italy.
This package is a perfect mixture of sweet and spicy! Its like Elga looked into my foodie soul. Here we find 5 sweet items. The first is a wonderful dark chocolate bar flavored with red Italian chili peppers. Next up are 4 different flavored nougat…I had one already its just to die for. They won't be around for very long.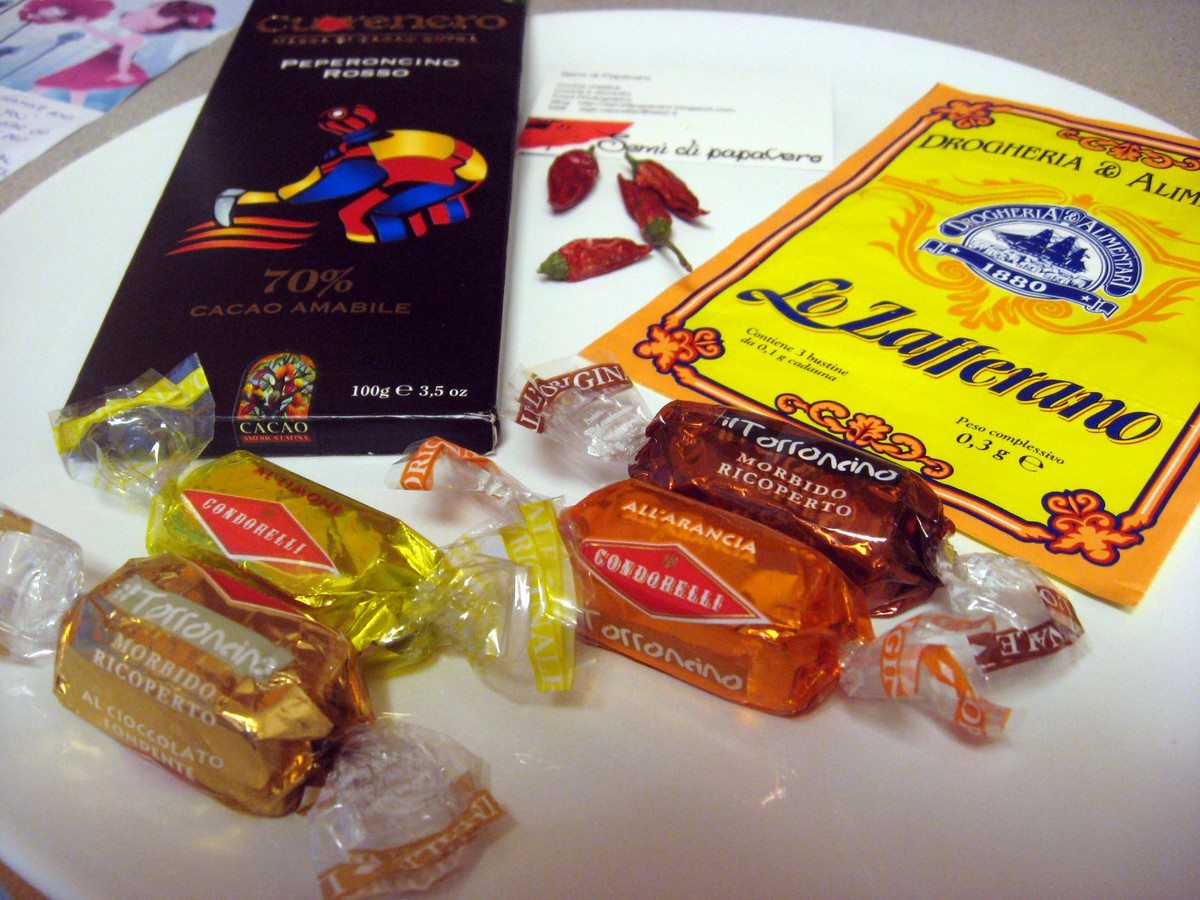 On spicier note I also received 4 dried red Italian chili peppers with a warning: "Please be careful with them." I guess they pack a spicy punch and I cannot wait to find out, love spicy food. Finally we have a package called Lo Zafferano, a local saffron perfect for flavoring a sumptuous risotto. I am a huge fan of saffron so I could not be happeir with this inclusion.
Thank you Elga for a fabulous exchange. Would you like to do such an exchange with a fellow foodie? Then join us on the Foodie Exchange right now. We are a group for foodies from around the planet who wish to exchange their local food specialties as a care package with other foodies.