Forgive my absence on the food scene or returning comments, these last days have been hard.
My beautiful cat Mickey, only 10 years old, passed away peacefully with the help of the vet on September 18th. He bravely fought cancer and anemia for the last 6 weeks but the disease got the best of him. It was time to let him go before he suffered anymore. I want to dedicate one goodbye post to him.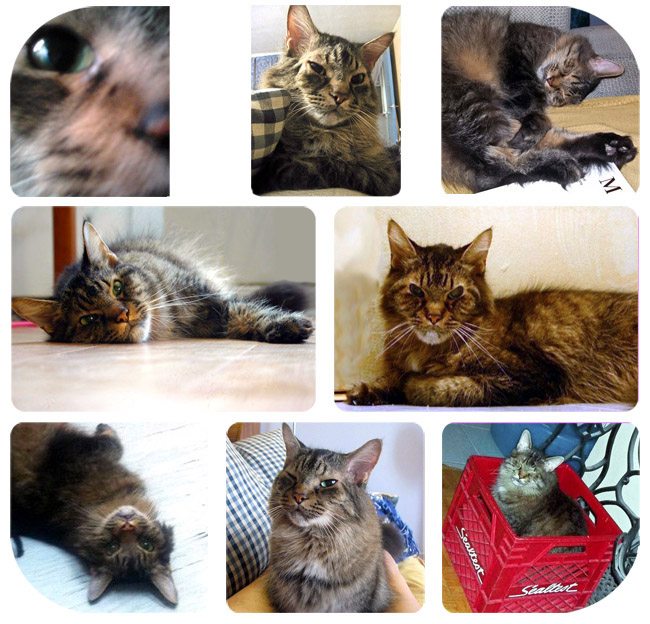 Mickey you are the most wonderful challenge I ever took on 5 years ago when I rescued you. When I picked you up I wondered if I was making the right decision taking in an aggressive abused victim…but my instinct told me to welcome you into my home. I never regretted that choice, you have brought me so much love and trust. You taught me a lot. You are my little baby and I will cherish you always. I love you so much.
Thank you all for the amazing support, near and far.