It seems like it was just a few weeks ago that I attended the grand opening of the Montreal head quarter of The Chocolate Academy ™. But a year has gone by already and The Chocolate Academy™ has become the ultimate place to learn everything about chocolate.

The The Chocolate Academy ™ offers a whole slew of courses aimed at professionals and hobbyists. Here is a just a small sampling of the 2015-2016 course program.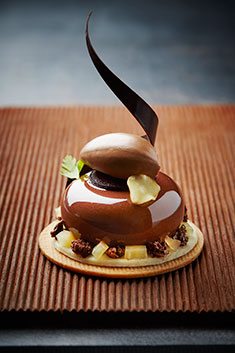 Johan Martin, a rising star of French Pastry, will share his passion and new recipes in a unique demonstration in Toronto on November 19th 2015 and an Artistic Showpiece Masterclass at the Chocolate Academy ™ Montreal on 16-18 November 2015.
Marc Ducobu, the talented pastry chef and chocolatier renowned for his remarkable displays in his beautiful boutique in Waterloo, Belgium will teach you assembling and moulding techniques that will dazzle your customers January 18th and 19th. He will also give a demo on pastry and confectionery specialties that are the fame of Belgium with the talented Chocolatier Christophe Morel on January 20th.
Jean-Michel Perruchon, Meilleur Ouvrier de France (M.O.F.) and Ambassador of French gastronomy, he will share his expertise and his passion during his Masterclass on March 8th and 9th. A Demo will also be presented on March 7th 2016.
Ramon Morato, a world class expert in chocolate and Global Creative Innovation Leader Cacao Barry will share his passion during a Ganache Masterclass May 9th and 10th 2016 as well as a demo on May 13th in Toronto.
Philippe Urraca, President of the Meilleurs Ouvriers de France (M.O.F) is a true mentor who shares his incredible knowledge and know-how of French haute patisserie with passion. He will present a demo on June 6th and a Masterclass on June 7th and 8th 2016.
Click here for the complete list of courses.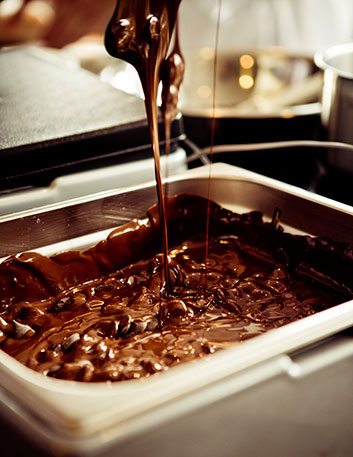 Make your Christmas yule log like a pro! – December 12th 2015
With the help of chef Nicolas, you will learn several tips and tricks to make your own delicious and beautiful Christmas yule log. This half-day course promises to be both flavourful and colourful!
Come have fun with the kids this March Break at the Chocolate Academy ™!
March 4th
Make your own chocolate creations for Easter during this half-day workshop. Program: chocolate moulding, decoration and packaging!
Become a chocolatier for the day and create your very own Easter chocolate!
March 24th With the help of our talented chef you will mould and decorate your Easter chocolate using techniques such as cocoa butter spraying for a colourful and personalised chocolate piece. Which will it be dark, milk or white chocolate?
For details and registration:
CHOCOLATE ACADEMY TM CENTER
4850, Molson Street
Montreal, Quebec H1Y 3J8
TEL : 1-855-619-8676
chocolate-academy.com