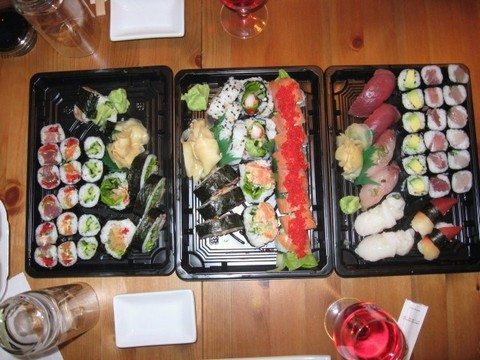 I you happen to live in the South Shore and are looking for great sushi…look no further then Sushi Hana in Longueuil.
Either to eat in or to take out you will not be dissapointed with anything. I had dinner at some friend's place this weekend and we got some sushi to take out. We ate like PIGS…26 pieces each. Everything was delicious. Here is a close up of each tray: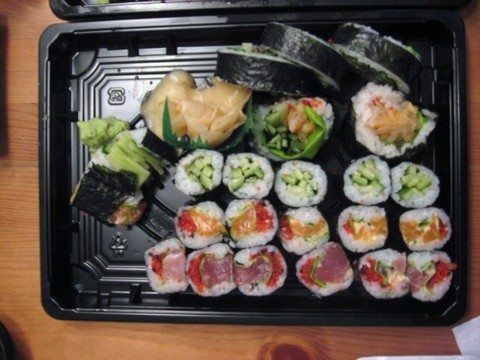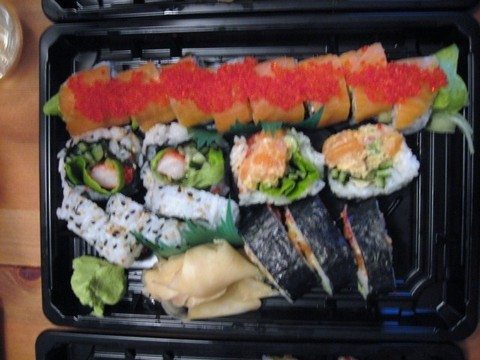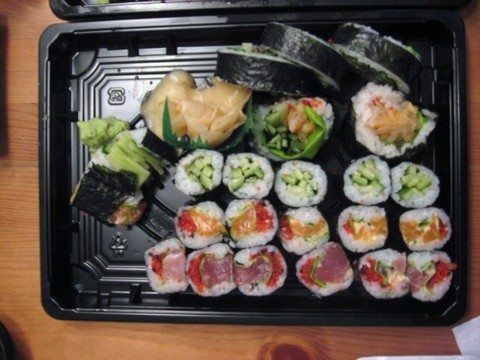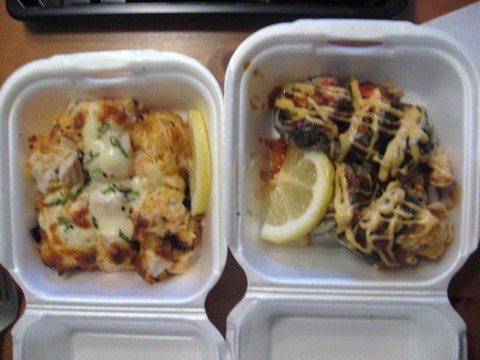 The yellow tail tuna sushi was divine. My fave rolls would have to be the Dragin Eye, the tempura and theur sushi pizza which I would call more lasagna.
Its really worth the detour here if you are in Montreal and have a car too. And it is affordable compared to most places.
Sushi Hana
http://www.sushihana.ca/
3211 Chemin De Chambly
Longueuil, QC J4L1N3
(450) 646-2226
Hugs and Biscuits
Evelyne