The Sage Egg Biscuit Surprise is a great breakfast treat and a healthy meal on it's own. Hidden inside the biscuit is a beautiful soft boiled egg with a still runny yolk.
#twelveloaves is a great group where we bake a bread with the addition of the monthly theme, flavor or ingredient. This month we were asked to explore Thanksgiving Biscuits and Rolls. In Canada, Thanksgiving has come and gone already but who does not love a good biscuit, I had to join in the fun. I fell in love with this Sage Egg Biscuit Surprise recipe and it may be a better Thanksgiving Brunch option for you.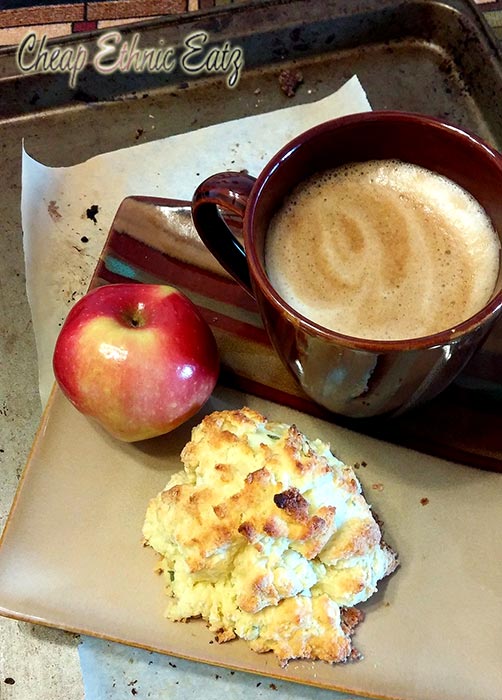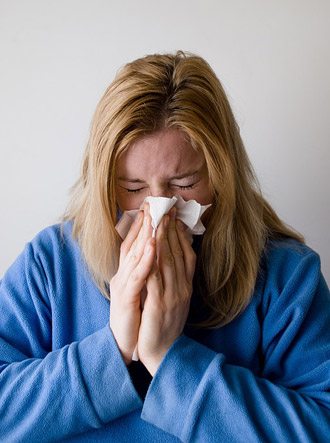 So I am a few days late this month posting my Egg Biscuit but you can still find the link to all those who made the deadline at the bottom of the post. It has not been a good 4 weeks for me health wise. I got a cold/allergies when the windows shut and the heating went on. The next week was bad allergies. The 3rd week was general asthma. It took another few days to go to a clinic and be diagnosed with severe bronchitis. So now I am on antibiotics (bad for you but AWESOME) but I keep sneezing once in a while. Well….I sneezed so hard I pinched a nerve in my back! So bed rest for 2 days! I posted my ordeal on Facebook and it turns out this type of injury is not uncommon.
I finally made the Egg Biscuit the fist day out of bed. I was a bit ambitious to make these first thing in the morning but I wanted them for breakfast. I adapted a recipe over on No Recipes. I did not want to fuss with the cheese and I changed the herb to sage. Oh and I used sour cream instead of yogurt.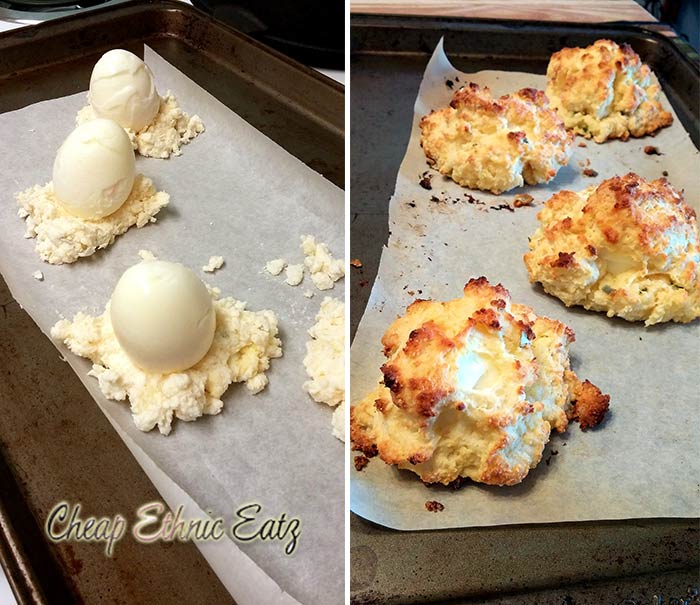 Not sure if it was my modification but this Egg Biscuit dough – no easy to work with. I mostly got the eggs covered but it was not perfect. In the end I am still happy with how my Sage Egg Biscuit Surprise turned out. I really love the fact that I learned to prepare a soft-boiled egg. I adore a runny egg yolk, it is the BEST! So will be preparing like this again very soon.
What is the weirdest way you have pinched a nerve?
How do you like your yolks?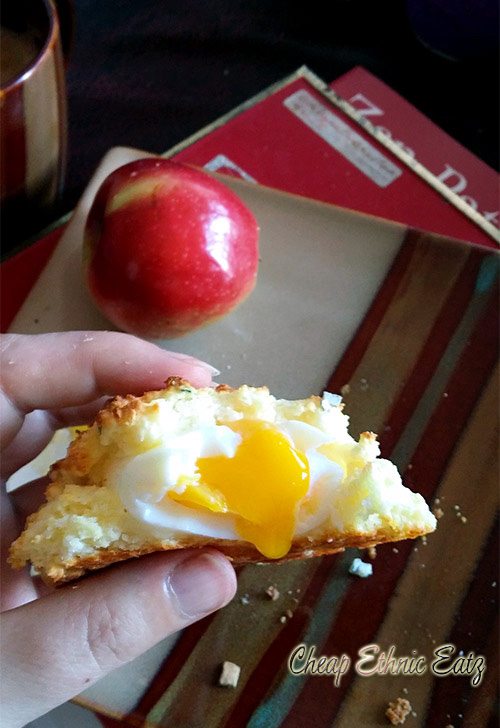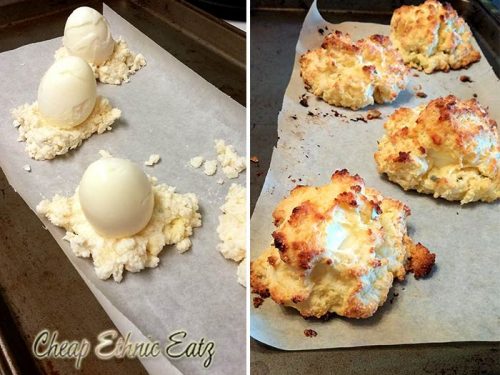 Sage Egg Biscuit Surprise
Ingredients  
4

eggs

130

grams

all-purpose flour

~1 cup

15

grams

granulated sugar

1 tablespoon

7.5

grams

baking powder

1 1/2 teaspoons

3

grams

baking soda

1/2 teaspoon

3

grams

salt

1/2 teaspoon

28.5

grams

butter unsalted

2 tablespoons chilled & cut into 1/4-inch cubes

2

tablespoons

sage

chopped

2/3

cup

sour cream
Instructions 
Place eggs in a thick bottom pot and cover with cold water 1 inch above the eggs. Bring to a boil, remove from heat, and let stand for 4 minutes. Remove eggs from pan and place in a bowl full of cold water. Once cooled a bit remove the shell carefully.

Make sure your oven rack is in the middle of the oven and line a baking sheet with parchment paper. Preheat to 475 F (245 C).

Put the the flour, sugar, baking powder, baking soda, and salt in a a food processor, and pulse briefly to mix.

Add the butter evenly distributed over the dry ingredients and the sage. Pulse briefly a few times until the mixture has a sandy texture.

Empty mixture into a bowl and mix in the sour cream gently, until just combined. If you overmix the biscuits will be hard.

Put 4 small dollops of of the batter on your baking sheet and place one egg on top of each mound. Divide remaining batter to cover the eggs as best you can.

Bake for 4 minutes, turn down the heat to 400F (200C) and bake another 7 to 10 minutes, or until golden brown.
#TwelveLoaves is a monthly bread baking party created by Lora from Cake Duchess and runs smoothly with the help of Heather of All Roads Lead to the Kitchen, and the rest of our fabulous bakers.
This month we are baking Biscuits and Rolls that would fit in nicely at any Thanksgiving table. For more bread recipes, visit the #TwelveLoaves Pinterest board, or check out last month's inspiring selection of #TwelveLoaves Crackers, Crisps, and Flatbreads!
Barley Malt Pull-Apart Loaves from Cake Duchess
Buttermilk-Black Garlic Biscuits from Culinary Adventures with Camilla
Buttermilk Pan Rolls from All Roads Lead to the Kitchen
Crusty European-Style Hard Rolls from A Shaggy Dough Story
Herb-Topped Sweet Potato Biscuits from Hostess At Heart
Parker House Rolls from Karen's Kitchen Stories
Pumpkin Buttermilk Biscuits from The Redhead Baker
Simple Homemade Rolls from Basic N Delicious
Sweet Garlic Rolls from Kudos Kitchen by Renee
If you'd like to bake along with us this month, share your Thanksgiving Biscuits and Rolls using hashtag #TwelveLoaves!