This post is sponsored by Rayne Clinical Nutrition and I have been compensated monetarily. All my opinions are 100% honest.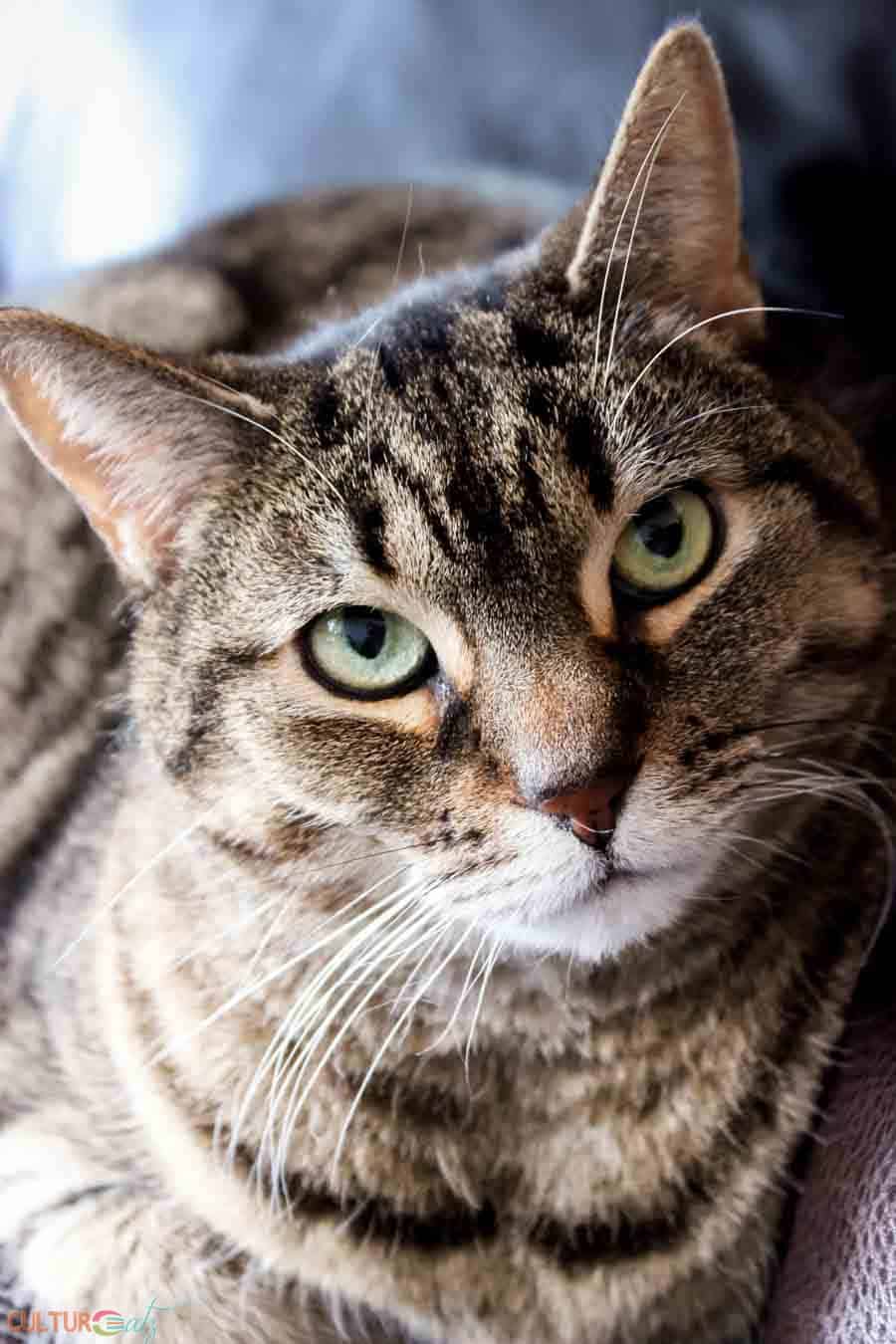 Choosing the right pet food is a big priority for loving pet owners. Rayne Clinical Nutrition offers vet recommended whole foods pet food. Read on to learn how to switch your pet's food in a safe way.
We spend so much time and effort in choosing the right foods and diet for ourselves. Our pets deserve the same consideration when it comes to choosing their diet. But it can be hard to find a healthy pet food with all the choices out there with so many pet food brands and innumerable pet food reviews. I am now trying out Rayne Clinical Nutrition, a vet recommended whole foods cat food for my little Sati.
Let's see if Sati likes it and we'll also discuss a method for switching pet food safely because you cannot just change pet food overnight or your pet could get sick.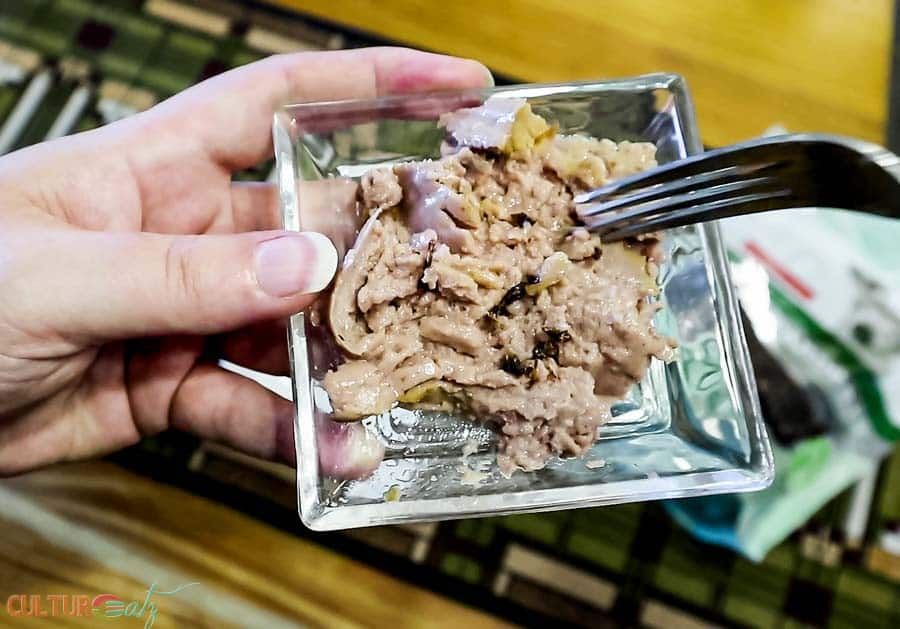 Rayne Clinical Nutrition vet recommended whole foods
I would only consider changing Sati's food if I truly believe my new choice is the best pet food for her. And the number one reason I chose to go with Rayne Clinical Nutrition is that it is a whole food diet. Getting the best whole food ingredients with all the nutritional basic needs sounds way more appealing than lesser brands who take filler ingredients and artificially add nutrients.
Did you know that many (not all) of their products are made from pork? This really surprised me. But it made total sense when I was told that this was due to an increasing allergy to fish and poultry in pets.
I was sent a bag of dry food and lots of wet food for Sati to try. I also got 2 bags of Rewards S.I.T. treats which are good for both cats and dogs. Sati has never been fond of treats, even these homemade cat treat. TIP: I found that if I cut small pieces of the treats and add it to the wet food – adding a bit more each time – she eventually will go bonkers for them on their own.
I also loved the fact that Rayne Clinical Nutrition is a Canadian company and that many employees are pet owners themselves. Just like their customers, the staff really get the human/animal bond that we develop with our pets. Dogs and cats are part of the family and each party plays a big role in improving the health and happiness of all involved. We want to give them the best so they can live the longest possible.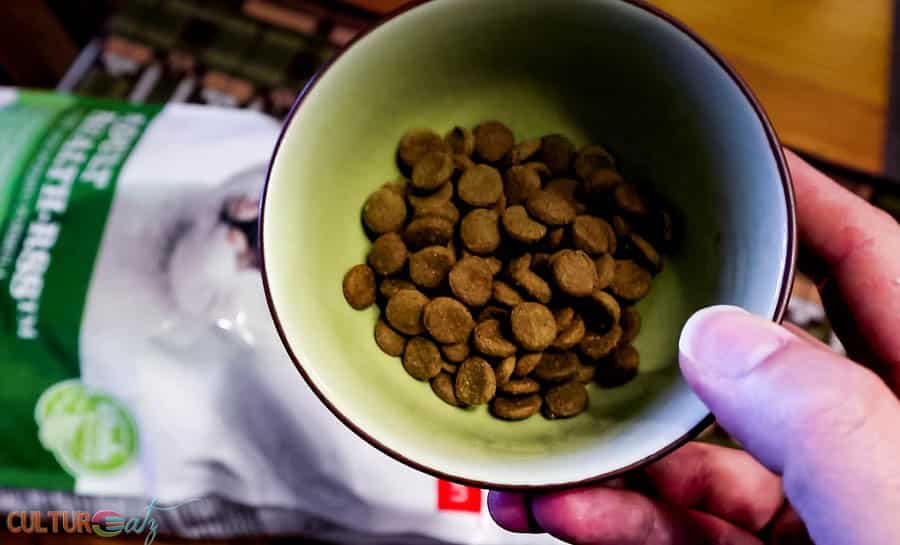 How to switch pet food
The idea of switching dog food or switching cat food can be daunting if you have never done it before. This is my 4th switch in 11 years and luckily Sati has always accepted any food switch pretty easily.
Pet owners really need to know how to switch dog food or how to change cat food in a safe manner. A change in diet can make your pet's tummy sick. Or worse your pet might not eating for more than 24 hours and that can become a life-threatening matter.
So here is how you make the change and this is how I switched Sati to the Rayne feline diet cat food:
The transition should be slow and smooth, done over 5 to 7 days.
On day 1 add just a tiny bit of the new food to your pets normal diet.
Over the next days change out 20% of the old food to the new food.
Day 2 20% new food with 80% old food.
On day 3 40% new food with 60% old food.
Day 4 60% new food with 40% old food.
On d 5 80% new food with 20% old food.
Day 6 100% new food.
This is a guideline so adjust to your pet's reaction.
New tastes and feels or kibble sizes need time to be investigated and trusted.
Keep an eye out on your pet but do not stand there watching them eat. This can cause extra stress.
Sati Reacts
So now that I have told you all about this vet recommended whole foods cat food, I bet you are wondering how Sati liked it? Here is a short video where you can see her tasting both the wet and dry food for the first time. See her reaction below…
You can learn more about Rayne pet food and find out where to buy here.
PIN IT FOR LATER! https://www.pinterest.ca/pin/266275396703983502