This post is quite late in the making with the excitement of my trip to North Carolina and the inert state my mind has gone into since my return. But what a treat today to show you what I received from my latest Foodie Exchange with Kirstin from Paris. Not familiar with the Foodie Exchange, click here for details!
Now Kirstin is a non blogger (yet) but is an Australian foodie in Paris. I was so happy when she joined to Google group as we did not have a large number of Europeans. Actually since then the numbers have grown and I am planning an exchange with England and Italy. But back to Paris for now.
The package arrived in a most decorative SURPRISE box which was just to cute!

I was shocked by all the magnificent things Kirstin sent, she definitely blew the 10$ budget. See below everything that was in the box. Its really a lovely selection of herbs, salties and sweets. There was Herbes de Provence, bubble gum, mint anise candies, a selection of chocolate bars and chocolate tartelette cookies.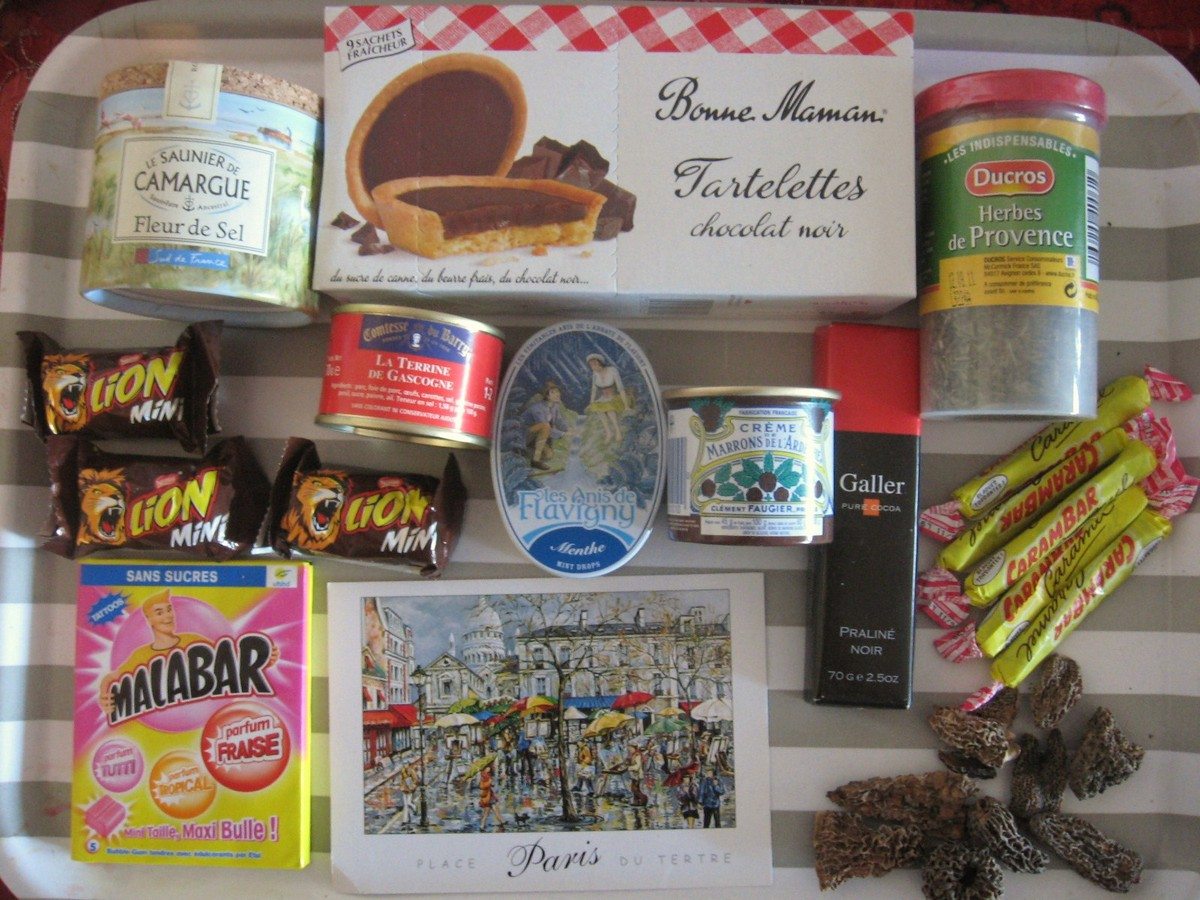 Three extra special items for me were the crême de marron (so , so, so good), a Terrine de gascogne and some Fleur de Sel.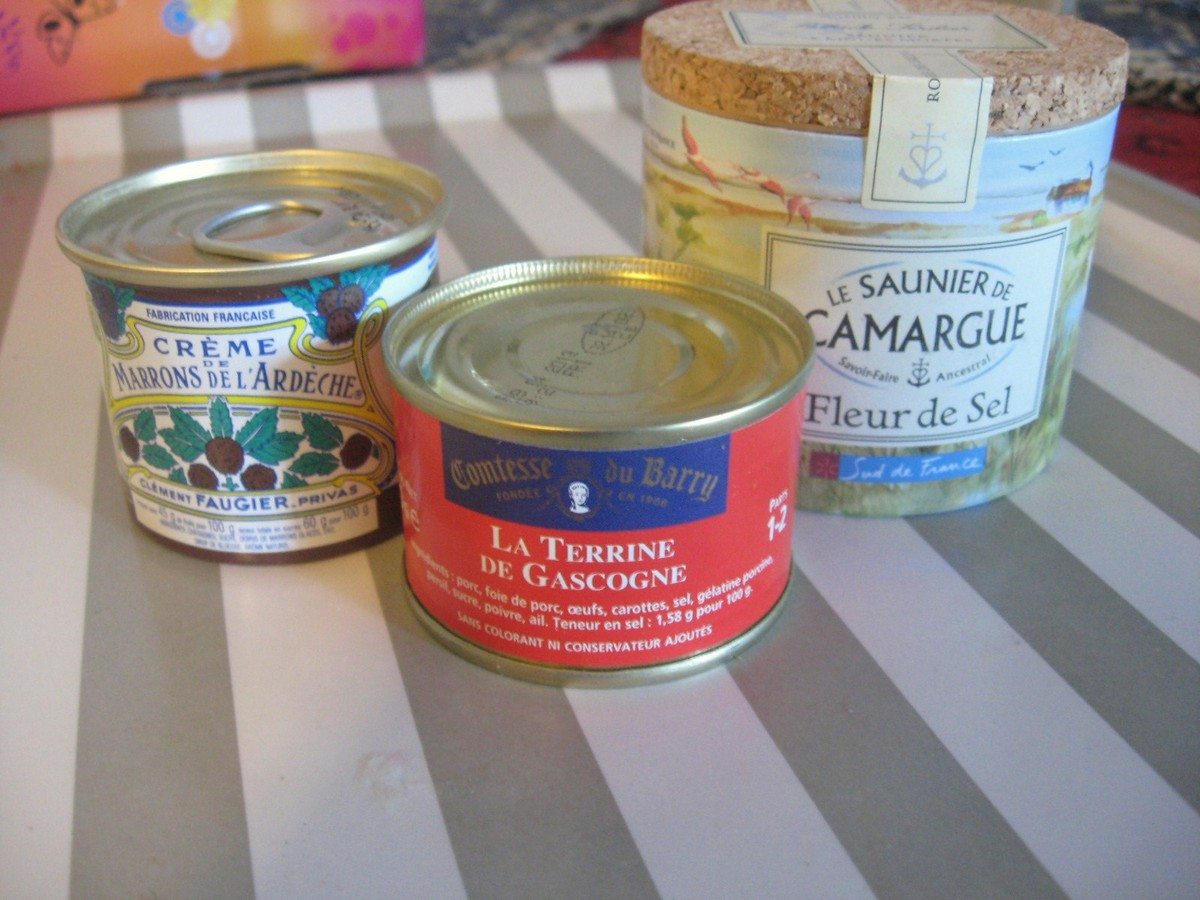 The most intriguing item were assumed mushrooms without any names to them???? I contacted her and she said they were Morilles, morels in English, a prized mushrooms by cooks. They luck really funny though.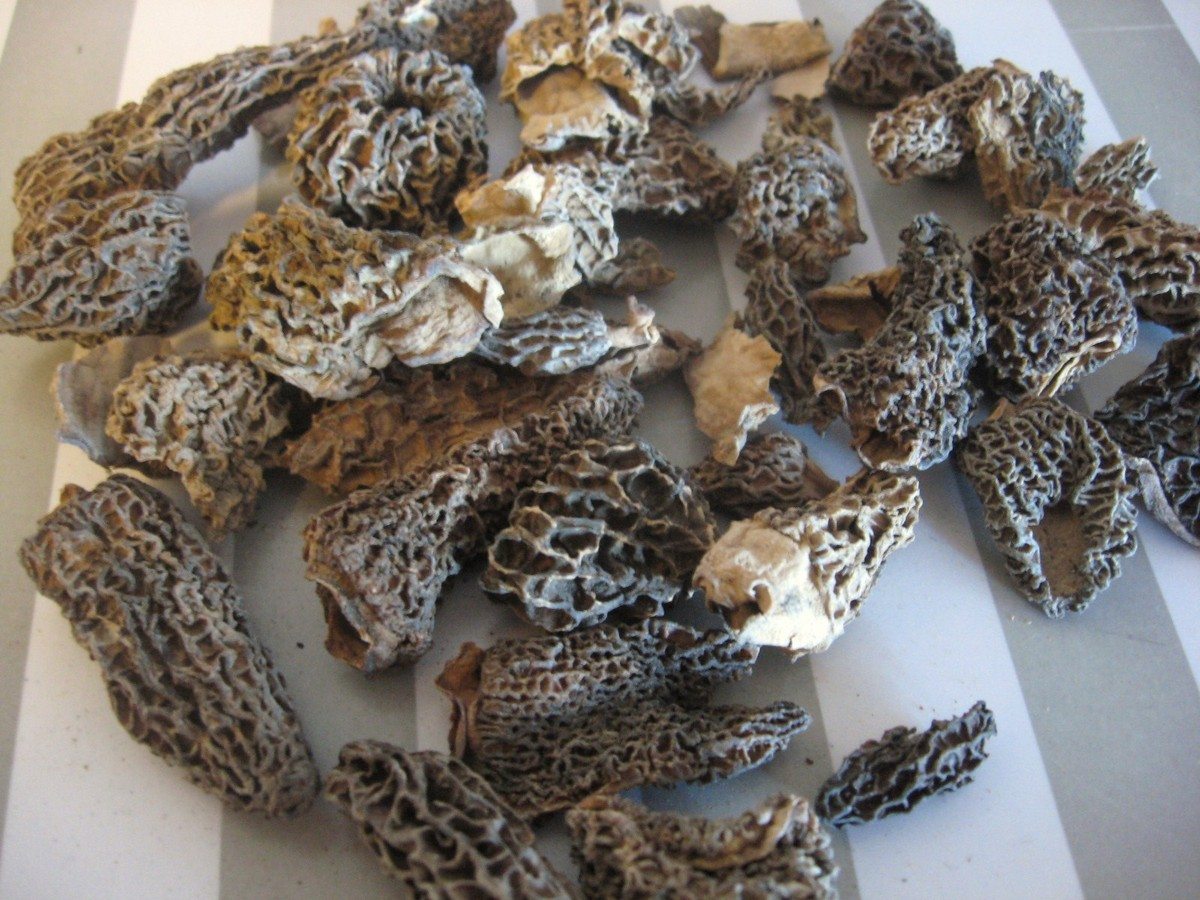 Thank you so much Kirstin for a wonderful package!