Yes Its time for another Foodie exchange show and tell. This time its from JC in Oklahoma City.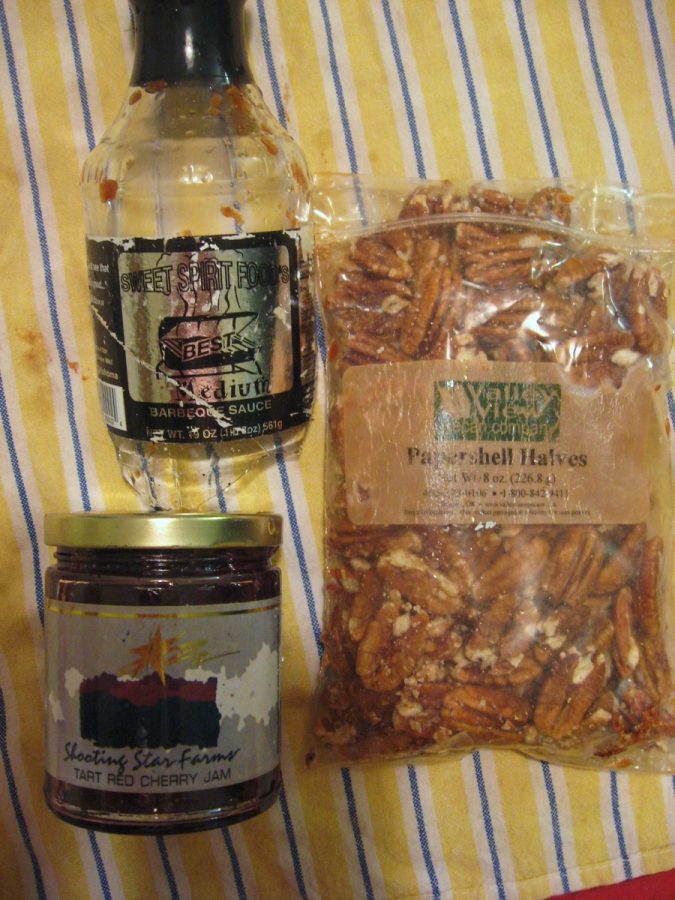 Unfortunately one item did not arrive intact. This would be why the pic is so so. What was probably divine BBQ sauce was not a messy goo amongst broken glass. Even with a Bible quote printed on the bottle there was no Divine intervention alas for saving the sauce.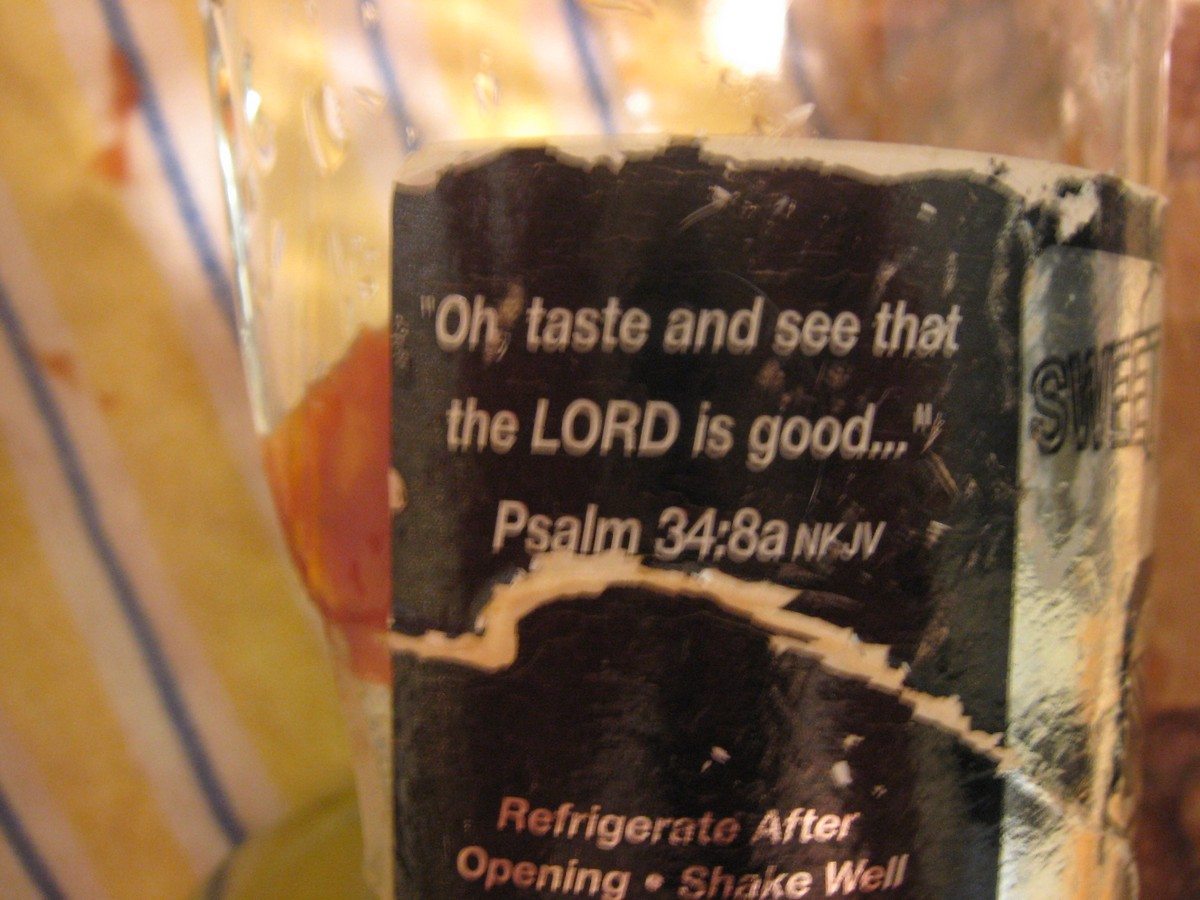 But the rest was not affected by the breakage so I will be enjoying two of my favorite foods: cherries in a Tart Red Cherry Jam and Pecans. I LOVE pecans and I used these in the Veerrine I made for Christmas Eve (and snaked on them a lot too).
Want to do a foodie Exchange too? Join us by clicking on the image below!