I just love how this idea has taken a life of its own! The Foodie Exchange Group (all foodies welcome to join) is in full swing and I have just received 2 new foodie car packages this week from fellow blogers.
From Felice in the Kitchen, located in Arizona, I received: (the round container is Iraqi Saffron brought back by her son who was over there with the US army, how awesome is that)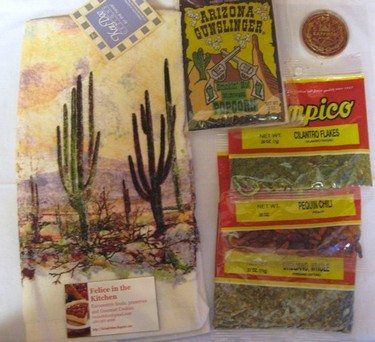 From Hold the Beef in Australia I got: (the Macadamian nuts were, yes were, a fabulous treat -Â  and yes I requested the vegemite lol)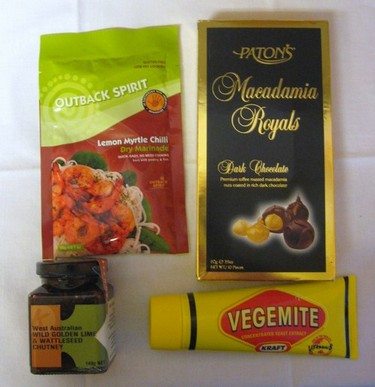 THANK YOU Ladies. I just hope they enjoy what I sent them as much as I love what they sent me!
Hugs and Biscuits
Evelyne