It's Food 'n Flix time again! In this monthly group a host picks a movie of their choice that pertains to food. Everyone watches the movie and then makes a recipe which the film inspired. It can be any recipe you want. This month's pick is hosted by Caroline Makes… She picked a classic, Funny Girl.
And out of this challenge came a pretty healthy snack that will still satisfy your sweet tooth: Lemon Cream Cheese Truffled Grapes.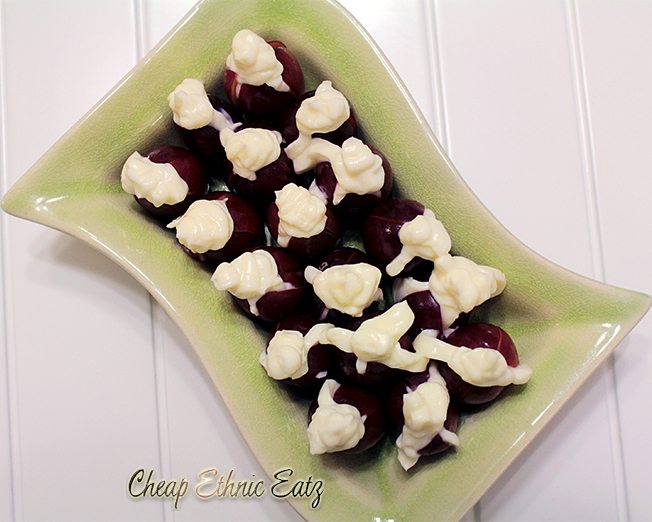 Set in and around New York City, the story opens with Ziegfeld Follies star Fanny Brice (Barbra Streisand) awaiting the return of husband Nicky Arnstein (Omar Sharif) from prison. the whole movie is a flashback focusing on their courtship and marriage. Fanny gets her first job in vaudeville and meets the suave Arnstein following her debut performance. Over the years they become romantically involved as Fanny's career flourishes and she becomes a star. Arnstein eventually seduces Fanny, who decides to abandon the Follies to be with Nicky. After winning a fortune playing poker, Nicky agrees to marry Fanny. They live a luxurious life but Fanny eventually returns to Ziegfeld and theFollies after Nicky's various business ventures fail. Refusing financial support from his wife, he becomes involved in a bonds scam and is imprisoned for embezzlement for eighteen months. Following Nick's release from prison, he and Fanny briefly reunite long enough to agree to separate.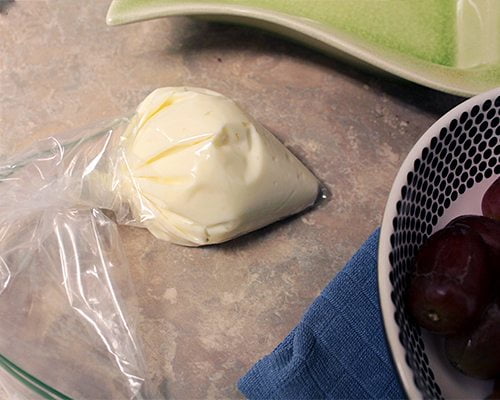 Did you know this movie was loosely based on a true story? Fanny Brice and Nicky Arnstein were real people. Barbra Streisand portrayed Fanny Brice first in the Broadway musical, then on film.This musical also birthed 3 of the most famous musical songs ever: People, Rain on my Parade and Funny Girl. I could go one, there are so many 'did you knows' with this film.
Even if you do not like classic films I bet you would enjoy this one. I had a lot of mixed emotions however as to how I felt about the story. I know it is set in the 20s and 30s but it is so hard to watch a movie where the female character bases her worth on the looks (or lack of) and whether she is marriage material or not. I swear when she talks about the way she looks (gorgeous by the way) I felt like bi**h-slapping her a couple of times. If you ain't pretty you better be funny is what the title means. And she goes for the handsome man who is gambler, I mean she knows this off the bat. Anyways, I guess it was another time, another era and it was a story of love and survival. Entertaining for sure!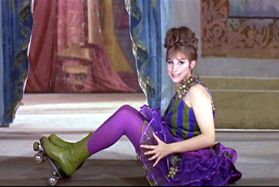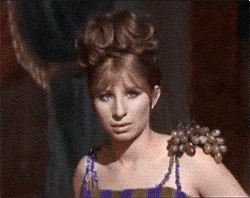 Although the movie has nothing to do with food there were a few scenes at restaurants or where a food element was present. I decided to go with the absolute quirky choice: grapes.  We see a bunch of plastic grapes attached to Fanny's costume in 2 back-to-back musical numbers. The costumes are very grape colored too. These stuffed grapes were great to make: easy, quick, tasty and pretty healthy as a snack. Kinda like Fanny!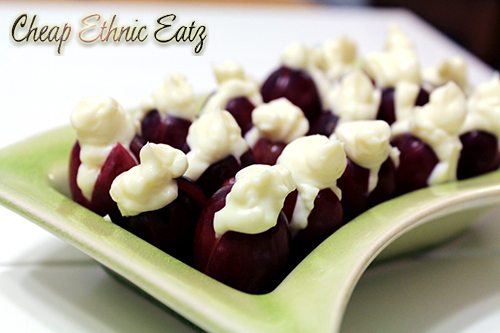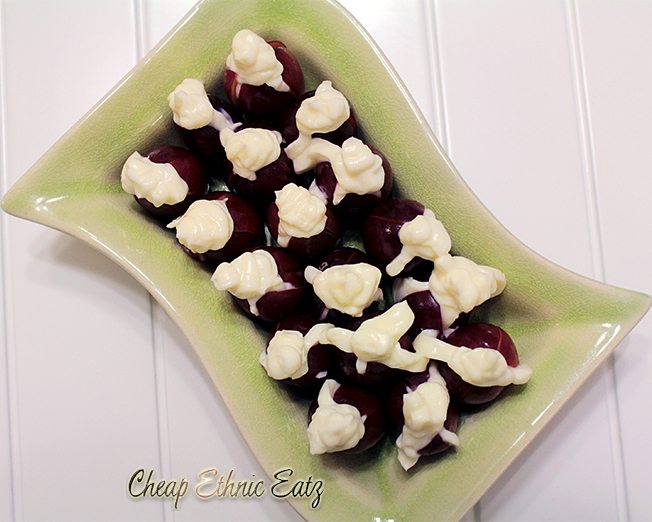 Lemon Cream Cheese Truffled Grapes
Ingredients  
4

ounces

cream cheese

softened

3

tablespoons

confectioners' sugar

1-1/2

teaspoons

lemon juice

1

pound

seedless grapes

rinsed and patted dry
Instructions 
In a bowl beat cream cheese and lemon juice well.

Cut an "X" in the top of each grape to 1/4 in of bottom. Spread each grape apart. Transfer lemon cream to a zip-lock bag and cut a small hole in a corner of bag. Pipe filling into grapes. Refrigerate for 1 hour.