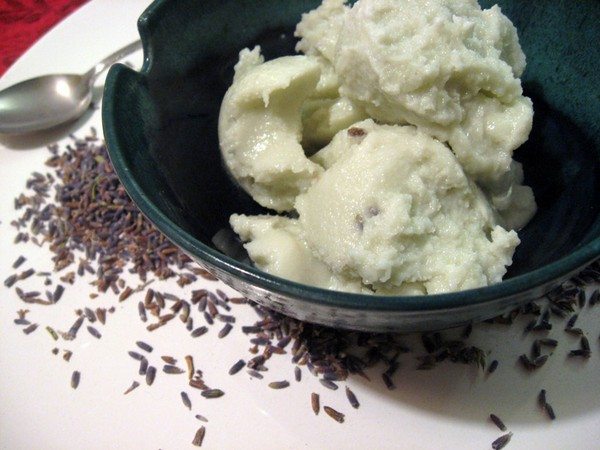 I you have been following my blog for a while you probably have figured out I am big on ice cream. And with spring here and summer arriving…its ice cream season baby!
I have been working on less then traditional flavors too. If you recall my last one was Roasted Black Sesame Seeds ice cream. This time I am going Provencal on you. Today we will make Lavender Ice Cream. Recipe is below.
Lavender ice cream is actually the first less traditional flavor I have ever had. I remember it so well. I was at Meu Meu on St-Denis Street (my fave ice cream spot in town) and after ordering this unusual Lavender scoop I sat on one of the barstools of the ice cream bar and had my first bite.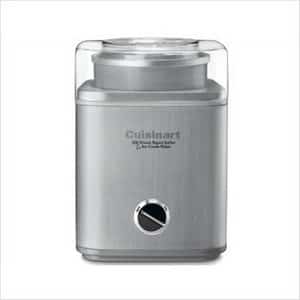 I was in heaven. It was so good. I wanted more. I wanted to make my own. I wanted my very own ice cream maker. That was a few years back. I put in on my Christmas and birthday list (yes as an adult) for 2 years and I never got it. I asked my mom why and she said she did not think it would be something I would use very long. I was disappointed.
I could not financially excuse the personal expense either. But that dream was finally realized last summer while I was visiting a friend in Toronto. She was moving and cleaning her place. She had one and said she was going to sell it. SOLD! I screamed. She actually ended up offering it to me as a gift. I have been making ice cream every since. I want to bring you the joy mine has brought me!
Lavender Ice Cream
2 cups of milk
2 Tbsp dried lavender
3/4 cup sugar
1/4 tsp. salt
2 cups light cream
1 tsp vanilla extract
1 cup blueberries, optional
Gently heat the milk till about to boil but do not let it boil.
Add the dried lavender and steep for 5 min (longer makes it bitter)
Strain out the lavender (I left a little bit in for texture and the look)
Stir in the salt and sugar, mix till dissolved. Then stir in vanilla extract and cream
Chill for 2 hours
Churn or process as your ice cream maker directs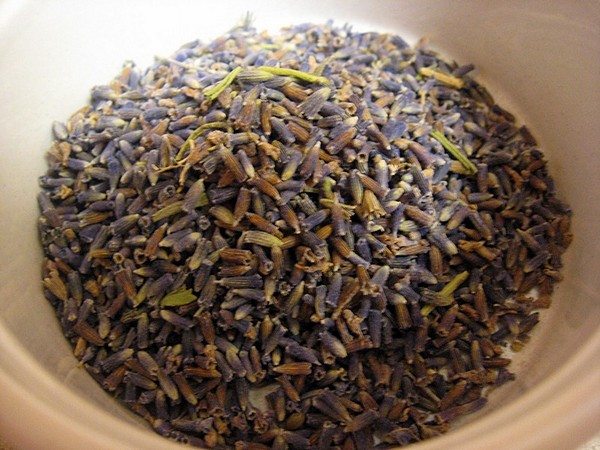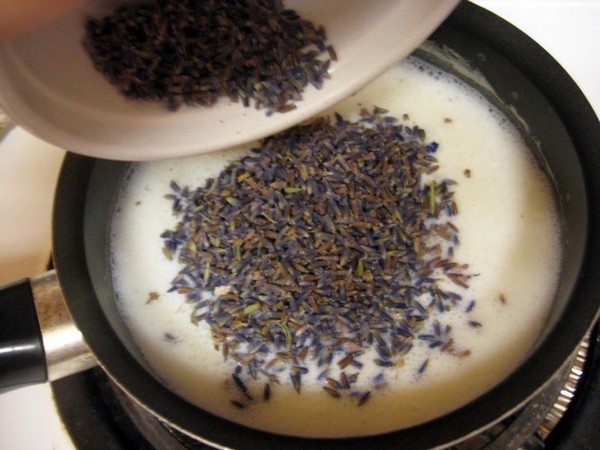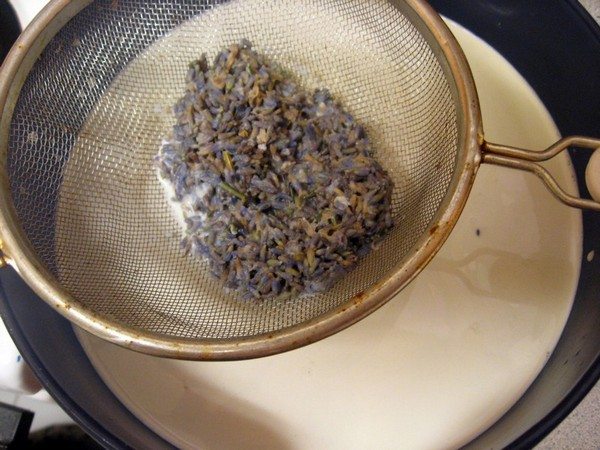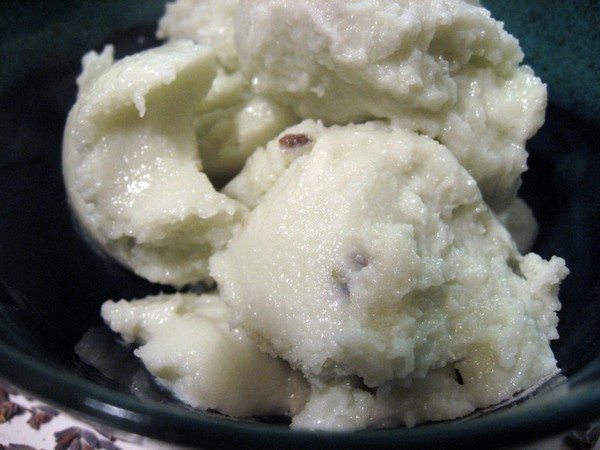 Is that not a great and unusual recipe? Check out this link for other phenomenal lavender recipes. I got the ice cream recipe on that site but I adapted it a lot.