La Fête des Vins du Québec: 10 years is worth celebrating! A must-see urban event from 27 to 29 November 2015!
La Fête des Vins proudly celebrates its 10th "vintage" this year and there is much to celebrate! This urban event showcases the talent of Quebec winemakers and sommeliers, as well as the richness and uniqueness of the terroir, and promises a renewed festive experience! This year's spokesperson is sommelier Philippe Lapeyrie.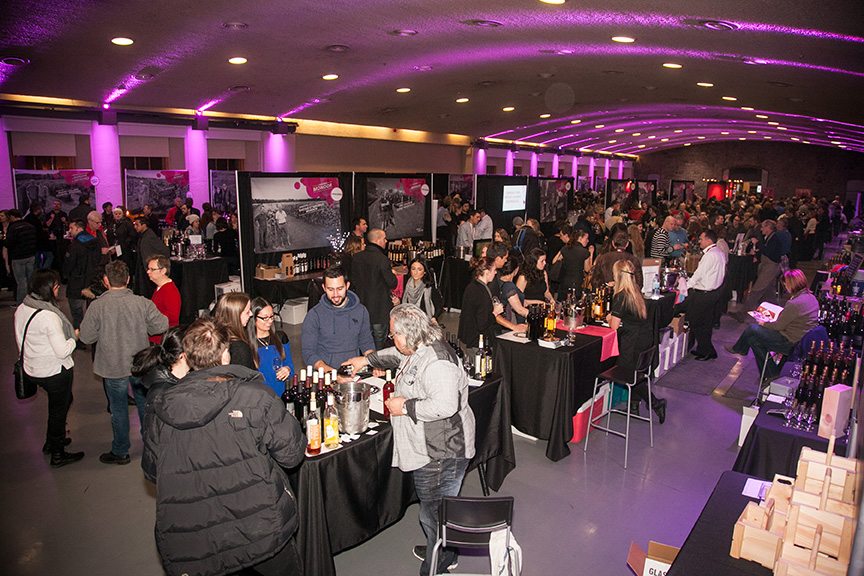 From November 27 to 29, 2015, meet winemakers and learn all about the wines and cheeses of Québec, from the production process through appellations and origins and wine-and-cheese pairing.
Admission:
10 $ (includes a INAO tasting wine)
Tasting coupon are available on site for $1. Costs for tastings vary by winery
MARCHÉ BONSECOURS: 350 Saint-Paul Street East, Montreal, QC, H2Y 1H2
Let's raise our glasses to all the wine lovers that ventured on one or many of our five local wine touring regions: Cantons-de-l'Est, Basses-Laurentides, Lanaudière, Montérégie, Est-du-Québec.