Yields Makes 1 quart
Japanese Red Bean Ice Cream
Ingredients
2 cups coconut cream
1 cup almond milk
2 tablespoon tapioca syrup (can substitute brown rice flour)
2/3 cup sugar
pinch salt
1/2 cup almond milk
1 1/2 tablespoons tapioca starch
1 1/2 cups Sweet Red Bean Paste
Instructions
In a medium-sized saucepan, boil the coconut cream, almond milk, tapioca syrup, sugar, and pinch of salt. Remove from the heat.
In a small bowl, whisk together the 1?2 cup almond milk and the tapioca starch. Add the red bean paste and blend. Pour the mixture into to the saucepan and whisk vigorously. Bring to a simmer, stirring constantly for 5 minutes.
Strain and chill completely. Freeze using your ice cream maker's instructions. Allow to set in the freezer for a couple hours before serving.
7.8.1.2
377
https://cultureatz.com/japanese-red-bean-ice-cream/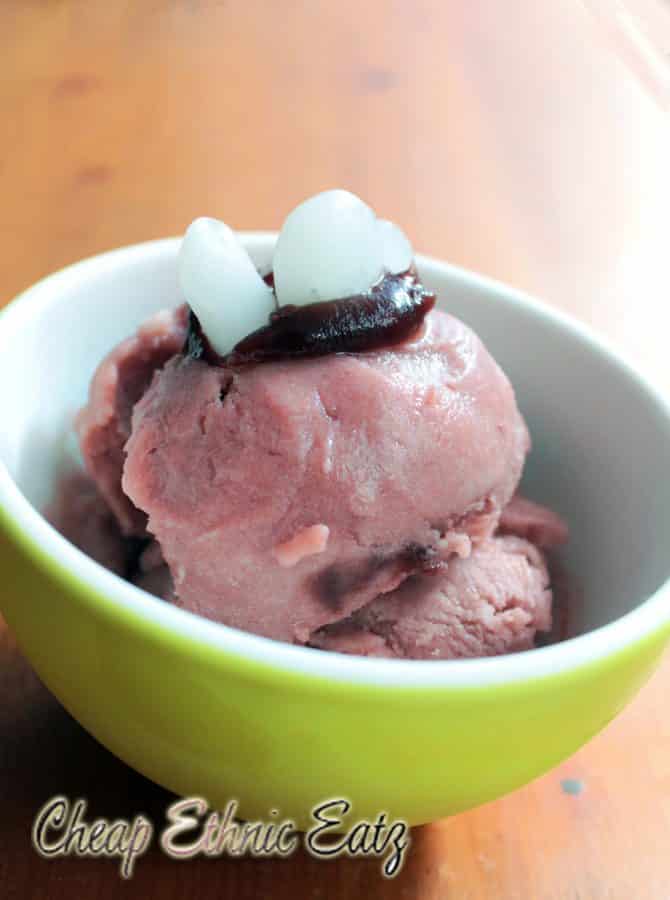 Did you make one of my recipes? I would love to see it. Take a photo and tag me on Instagram @cultureatz.
EDITOR'S NOTE: This post may contain affiliate links (disclosure policy). Please support CulturEatz by clicking on the links and purchasing through them so I can keep the kitchen well stocked. It does not alter the price you pay.