These Gromperekichelcher from Luxembourg, or potato fritters, will melt into your mouth with a flavor unlike any other!
The best crispy potato fritters are those that have been fried just enough so they're crispy on the outside, fluffy in their centers. Luxembourg, a country holding potatoes in high esteem, has mastered the art of perfectly frying potatoes.
Gromperekichelchers are considered common street Luxembourg food, so they are easily found also at fairs and Christmas markets.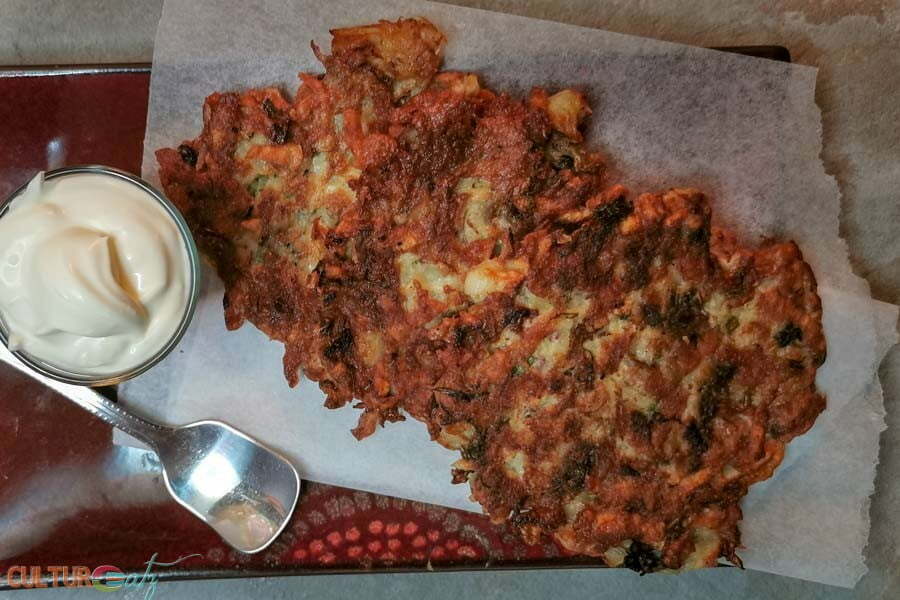 One of the most loved food in Luxembourg
This is my first time preparing a recipe from the many pages of Luxembourg cuisine. It's easy to miss as it is such a small country, hidden right in the center of Europe. One of the monthly Eat the World challenges a few months back was to make a recipe from Luxembourg. Alas, I was too busy to participate.
But enter this month's challenge! One of the members of our group asked if we could do a recipe swap within the group. I thought it was a great idea and the perfect way to have a "Secret Santa" event. SO we organized a draw where we each îcked the name of another member.
The challenge was to be inspired by your selected blogger's website and recreate a past 'Eat the World' recipe they had posted. How fun!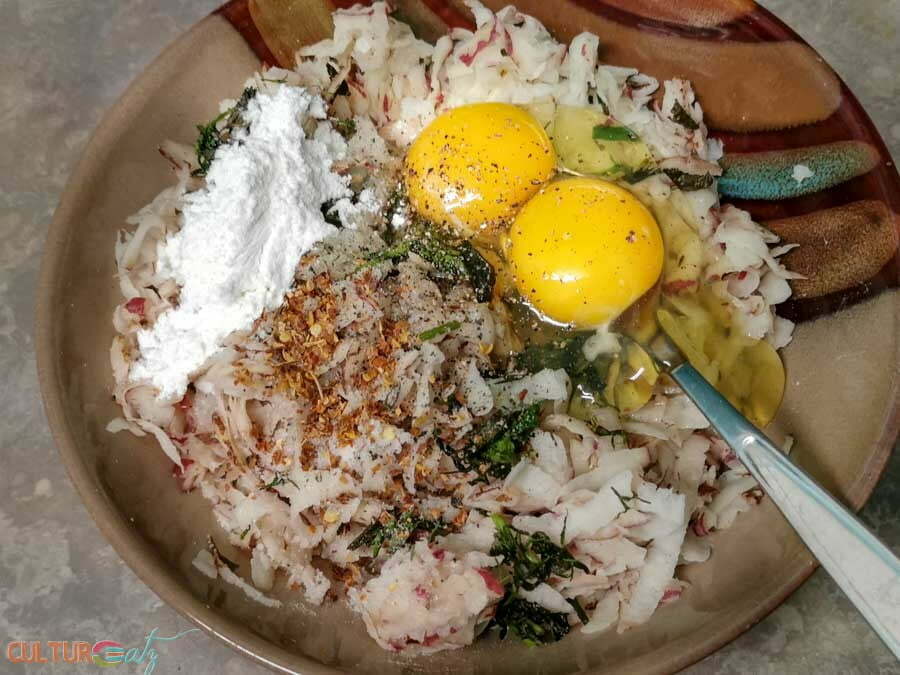 So that is how I discovered this potato fritter recipe, through Sneha's blog, Sneha's Recipe. I was so happy to have picked her and I was genuinely surprised to see just how many times she has participated in this group. Thanks, Sneha, it really means a lot to me.
You can find her Gromperekichelcher recipe here if you want to check it out!
How to make the popular potatoes fritters
The creation of a potato pancake requires ingredients such as grated potatoes, flour, parsley and onions, and eggs mixed with salt, pepper, and nutmeg. They are then fried until golden brown.
There are so many ways to enjoy potato pancakes. Many people like them piping hot straight from the pan, and it is often served with applesauce or a thick cream.
It also goes great served alongside a warm bowl of soup.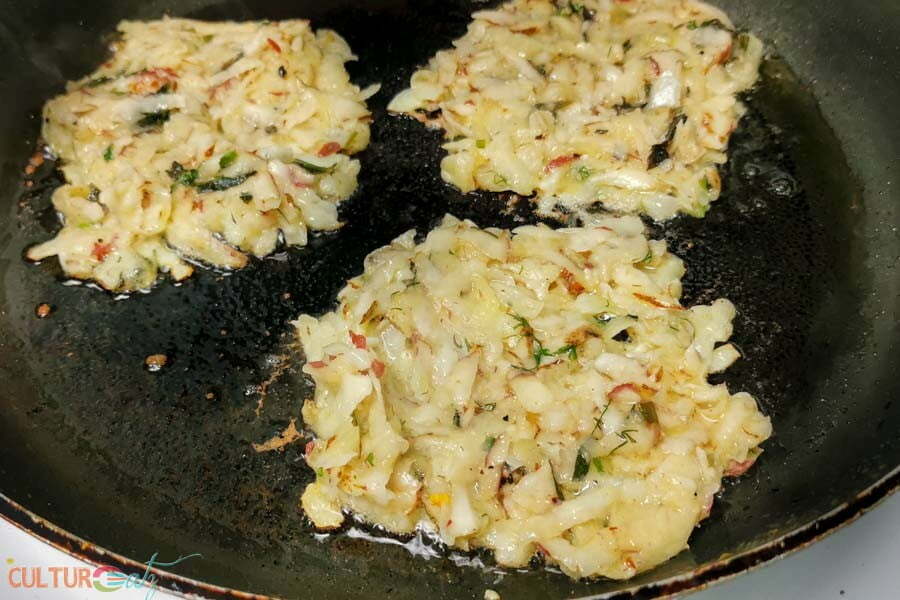 Potato fritters are a delicious, hearty dish
When you're craving something crispy, fluffy, and satisfying to eat, try making these Gromperekichelcher from Luxembourg. The best part is how little work it takes to prepare them!
If this sounds like a recipe for success, give it a shot next time your appetite needs appeasing with some comfort food.
You won't regret adding this dish of potato fritters to your repertoire of go-to recipes!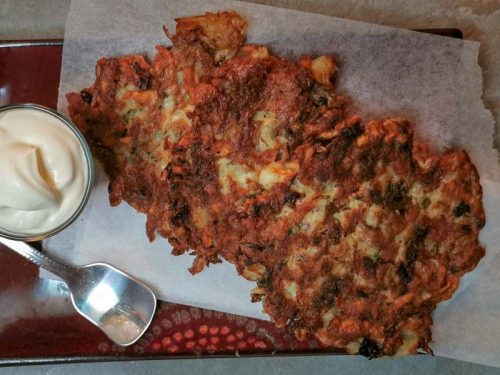 Luxembourg Potato Fritters - Gromperekichelcher
These Gromperekichelcher from Luxembourg, or potato fritters, will melt into your mouth with a flavor unlike any other!
Ingredients  
2

Medium Potatoes

1

Small Onion

2

Tablespoons

Heaped Freshly Chopped Parsley

2

Small Eggs

1

Tablespoon

Heaped Flour

Salt and Pepper

to taste

Dash

Red Chilly Flakes

Pinch

of Nutmeg

Oil as required for frying
Instructions 
Scrub the potatoes, peel if desired, and coarsely grate them. Place the grated potatoes on a cloth and press to remove excess water.

In a bowl, add the grated potatoes, onions, parsley, eggs, flour, and seasonings. Mix well.

Add enough oil in a frying pan to just cover the whole bottom. Heat the oil on medium-hot. Take about a generous 1/4 cup of the batter per pancake, drop in the pan and flatten with a glass.

Fry them on both sides until golden brown. It may take 2 or 3 rounds. Place on paper towels to absorb oil. Serve with apple sauce and/or crème fraîche.