What will be in your hand to cheer the New Year? Perhaps one of these 6 Festive Cocktails can tantalize your lips, well just after your loved one's first kiss!
I have asked a few fellow amazing Canadian food bloggers to share with you their best cocktails which you should have on hand as you celebrate New Year's Eve. My friends did not disappoint, just looks at these tasty libations. Out of these 6 Festive Cocktails which one (or two or three) would you pick?
PIN IT FOR LATER! https://www.pinterest.ca/pin/266275396702639459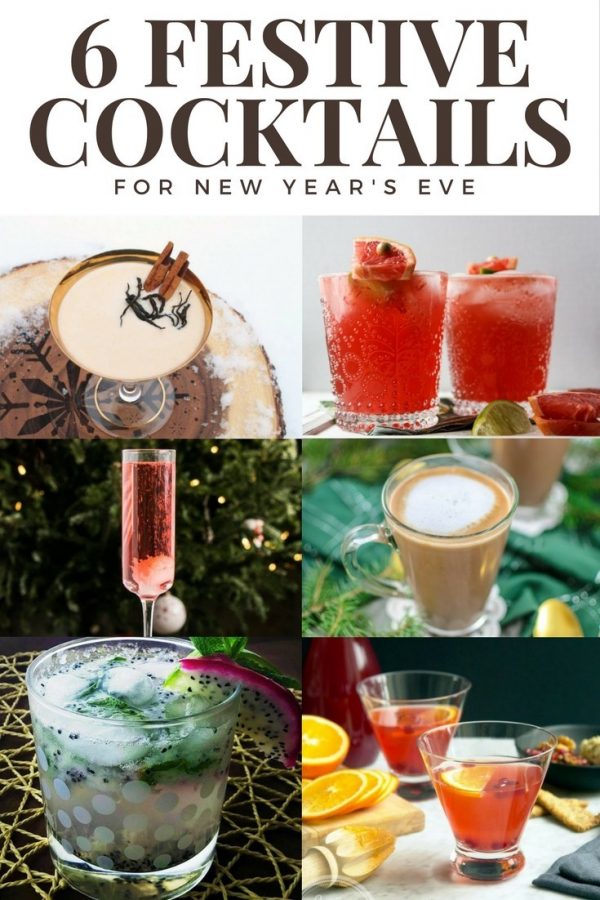 6 Festive Cocktails for NYE
Greyhound Drink by Colleen of The Food Blog
"I knew that I wanted to use freshly squeezed pink grapefruit, and I also wanted fresh lime juice and ginger. I also wanted bubbles. Ginger ale was perfect. Just enough sweetness, lovely ginger flavor, and bubbles for days."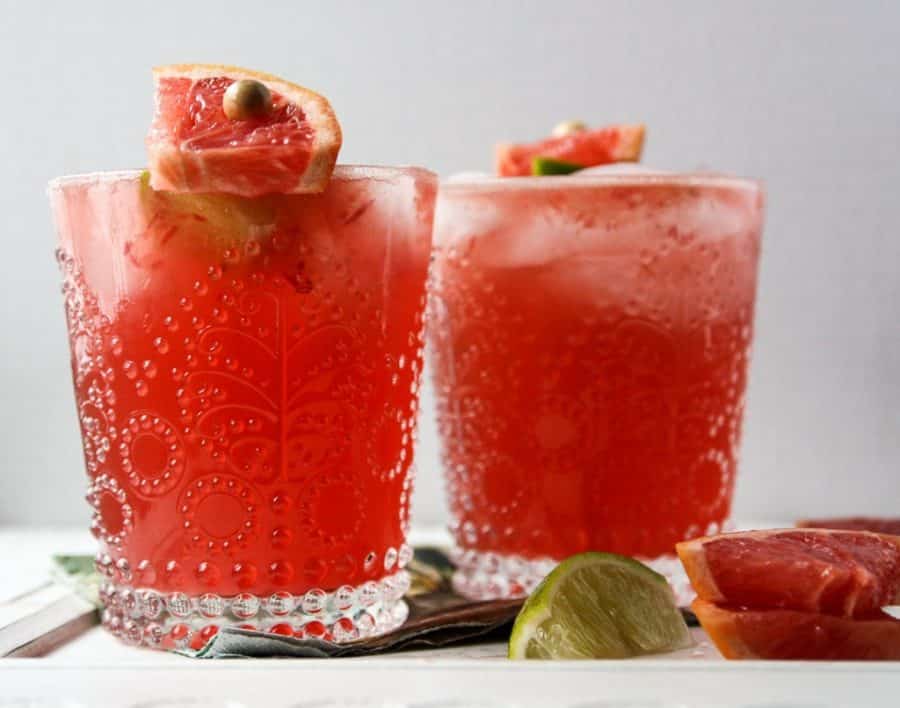 Spiked Canadian Hot Chocolate by Amanda of Peppers and Pennies
"An all-Canadian cocktail for winter, this delicious Spiked Canadian Hot Chocolate, boasting Canadian Whiskey and a touch of mint. It's the perfect treat after a day of adventuring in the snow!"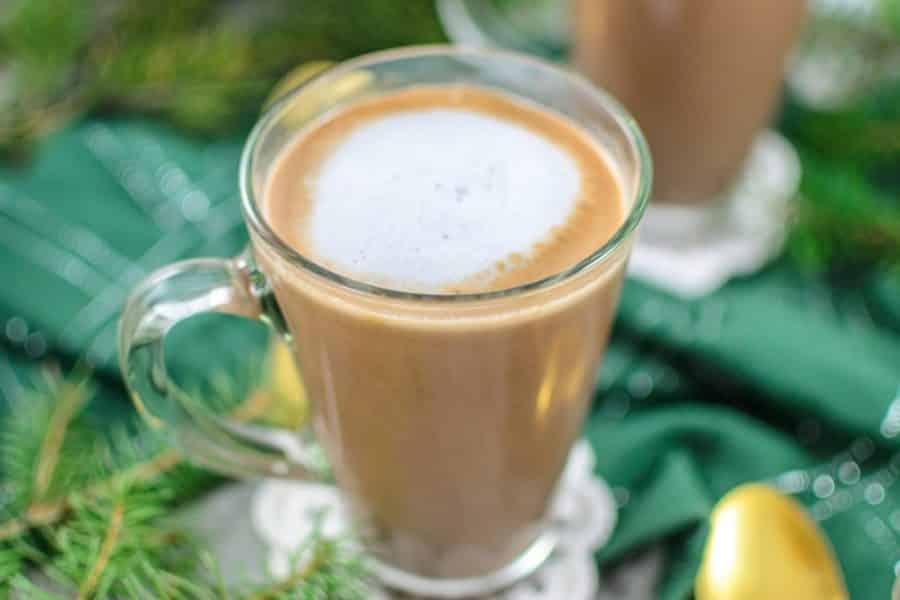 Lychee Green Tea Fizz by Samatha of My Kitchen Love
"This cocktail is light, bubbly, and has the perfect amount sweetness. Sweet lychee is a wonderful flavor to pair with crisp green tea and some bubbles. Taking a sip of the fizzy sweet flavors is refreshing and grounding at once."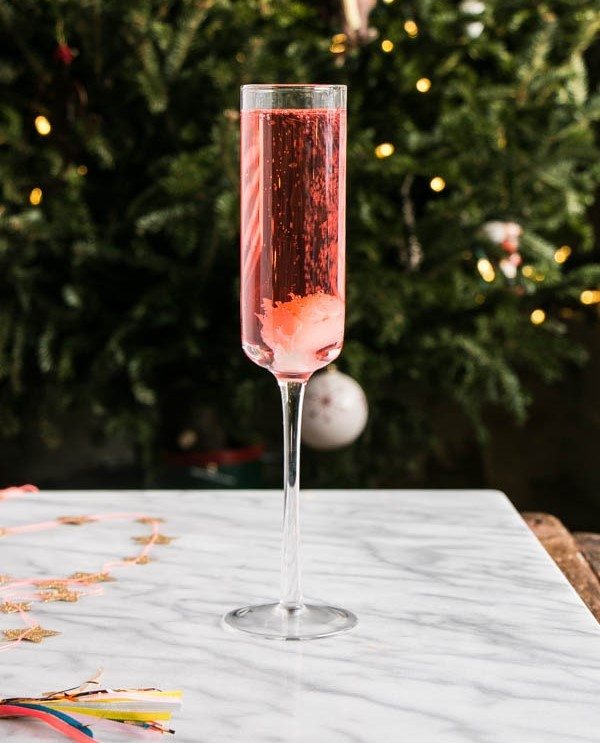 Dirty Chai Eggnog by Bernice of Dish 'n' the Kitchen
"It never ever occurred to me to combine both tea and coffee into one fabulously caffeinated beverage. Best of all I learned that you can make eggnog by the glassful. However, this is BAD NEWS because it makes real eggnog way too accessible."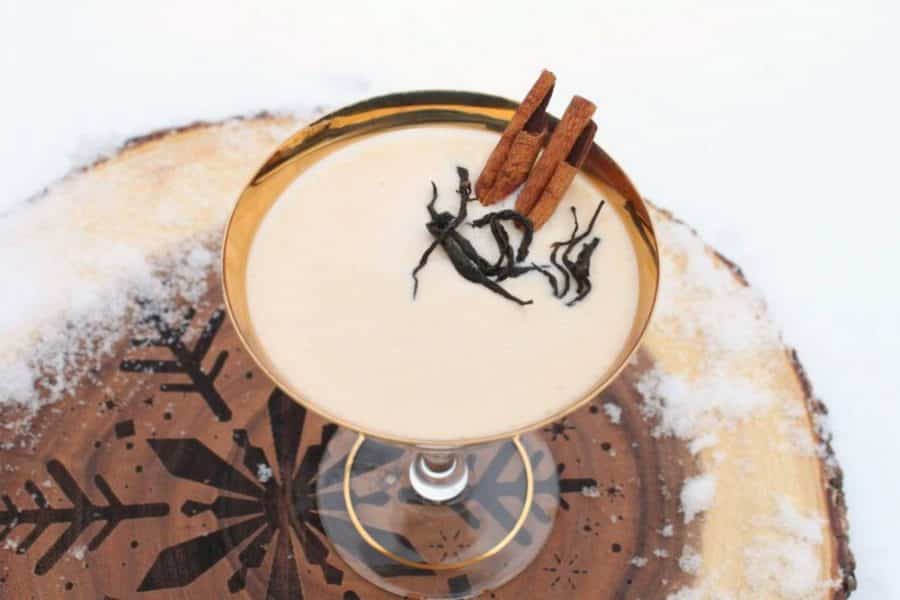 Amaretto Cranberry Shrub Cocktail by Gabrielle of Eye Candy Popper
"The beauty of shrubs is that it's a syrup that can be used in any drink combination, with or without alcohol. You can pair it with sparkling water, just like you can pair it with white wine, sparkling wine, liquor, or even beer."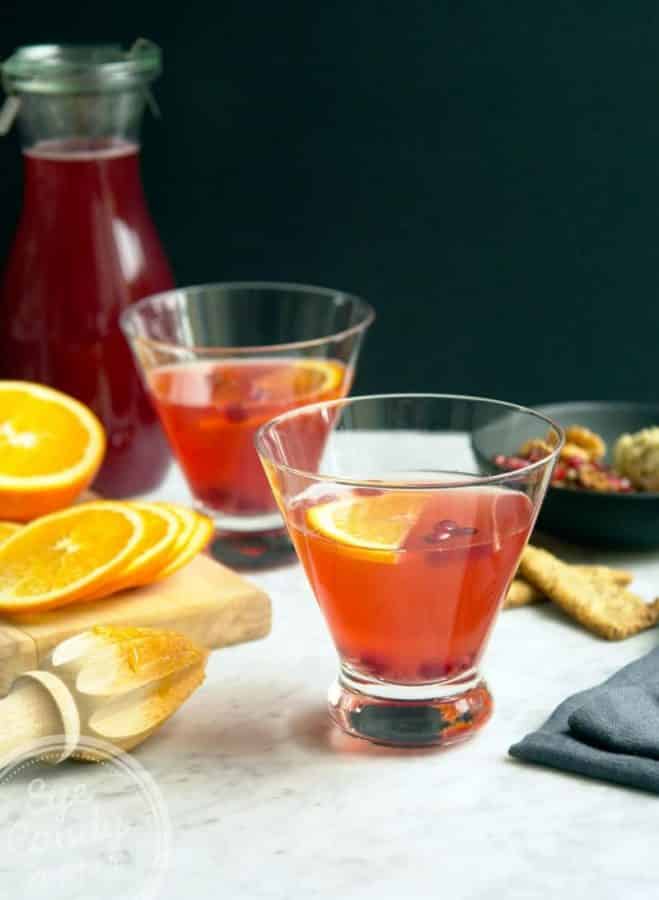 Dragon Fruit Mojito by Evelyne, that is me!
"How many of you have tried a dragon fruit before? As exotic as the dragon fruit looks, the taste is relatively mild so you will not get a scary surprise. Try something new, add a little 'exotic' to your life in the New Year!"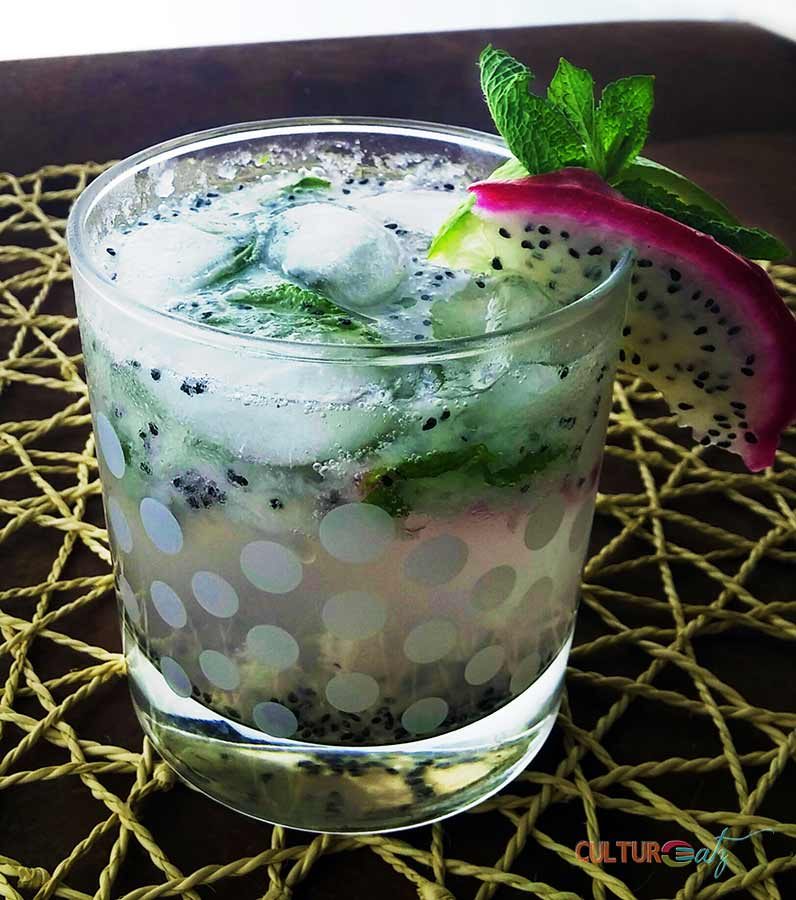 HAPPY NEW YEAR from CulturEatz
I hope you have enjoyed this Festive Cocktails round-up and perhaps you will try one, two…or all six of these cocktail options between now and the New Year. Happy New Year to all, may all your desires come to delicious fruition!