E & D in Travelland is a crazy epic love web series, reminiscent of Alice in Wonderland.
We are so excited to finally share the secret project Dennis at STUFR and I have been working on since January! THE SECRET IS NOW REVEALED about E & D in Travelland!
A YouTube Soap Opera which follows the ups and downs of YouTube Couple Evelyne and her gay almost-husband Dennis, as they court and plan their wedding once they meet in real life.
Click here to see the trailer video NOW and spread the word with the hashtag #edtravelland.
Guys this is our passion project. From start to the official release, 9 months have passed. This is literally our YouTube baby! We have loved working on it and collaborating, and now we are ready to give birth and show you our web series.
A web series that combines our love for food and travel with scenes in:
Mallorca, Spain
Montreal
the Netherlands
Portland, Maine
Special thanks to the awesome cast: Susan, Steve, Roy & Yael from Roy's Mania, Brenda and Tim, for being just as crazy on this journey or YouTube craziness. Thank you to Natasha and Marie-Pierre for their cameraman skills in Mexico City and Portland, Maine.
Will Evelyne from CulturEatz and Dennis from STUFR meet and be able to get their dream wedding? Enjoy these 8 episodes and find out.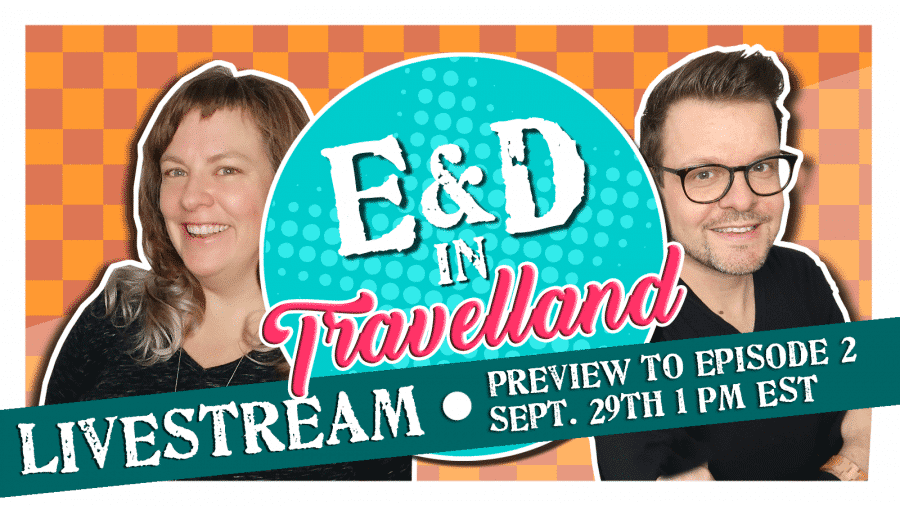 E & D in Travelland Schedule
Thursday, September 19th on STUFR
6.30 PM CET: Premiere Chat before the first episode is released!
7.00 PM CET: Episode 1 online!
7.15 PM CET: Livestream with Evelyne and Dennis on STUFR to talk about the first episode
SPECIAL Livestream on CulturEatz September 26th at 1 pm EST /7 pm CET
2h30 pm EST / 8h30pm CET
Episode 2: Thursday, October 3rd on Cultureatz
Episode 3: Thursday, October 17th on STUFR
Episode 4: Thursday, October 31st on Cultureatz
Episode 5: Thursday, November 14th on STUFR
Episode 6: Thursday, November 28th on Culutreatz
Episode 7: Thursday, December 12th on STUFR
Episode 8 (finale): Thursday, December 26th on Cultureatz
An E&D Productions
Here is the playlist where all episodes will be uploaded to.