I am getting really pumped and trying to get organized for the upcoming event on Oct 15th, the…
1st annual Cheap Ethnic Eatz food film marathon and pot luck
A day of movies about food…with food, starting at noon and running for 12 hours. This is a private on-invitation only event as it is at a private location. Fingers crossed for a public venue next year!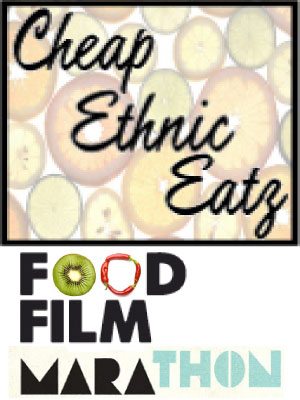 The 2011 Playbill
12 pm – Babette's Feast
2pm – Ratatouille
4pm – Coffee and Cigarettes
6pm – Tampopo
8pm – Chocolat
10pm – The Cook, his Wife and her Lover
Food and Fundraising:
This is a perfect opportunity to help out a local charity and I chose the NDG Food Depot, a place that strives to eliminate hunger in a manner that ensures dignity, community engagement and the development of human potential since 1986. The NDG Food Depot provides:
700 emergency food baskets EACH WEEK
help and resources for immigration, employment and housing assistance
the Boomer Cafe, a weekly drop-in is for anyone aged 50-64
the Good Food Box, a bi-monthly produce-buying group collective
food rescue through the Zero Food Waste Network
2 employability programs, BIL Project and ACTION, in partnership with Emploi Quebec
cooking classes, movie nights and skill-sharing workshops
a huge Holiday Food Drive (need 500+ volunteers on Dec 3rd 2011)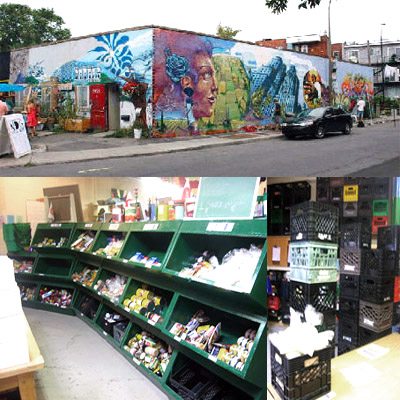 Guests are asked to bring non perishable items (need ideas?) and there will be a raffle with 3 prizes! 1$ for a ticket, 3$ for 5 and 5$ for 10. Prizes will be raffled off the day of the event.  Tax receipts will be issued for donations of $20 +. All proceeds will be donated to the NDG Food Depot. I want to send out a BIG Thank You to our sponsors! The prizes are:
♥ 2 cookbooks: Good Food to Go , donated by My Cookbook Addiction and Les Carnivores Infidèles, donated by me.
♥ An artist's materials and family movies gift package – donated by the NDG Food Depot

♥ 1 free consultation with Pierre Black, Health and Lifestyle Strategies – donated by Pierre Black

Not in Montreal or cannot attend? Want to make a donation to show you support, just click the button!
Will let you know how the event goes and see you next year for the 2nd annual edition!