I came up with the Blueberry Lizzy Coffee Cake in honor of Lizzy over at That Skinny Chick Can Bake, but this cake actually could have been named Blueberry shoulda-been-scones Coffee Cake.  She posted a lovely Raspberry Cream Scones recipe and I had an urge to make them right away using the frozen blueberries I had in my freezer. I proceeded to make the recipe and then oops, I put in two cups of cream instead of the one indicated in the recipe. What could I do?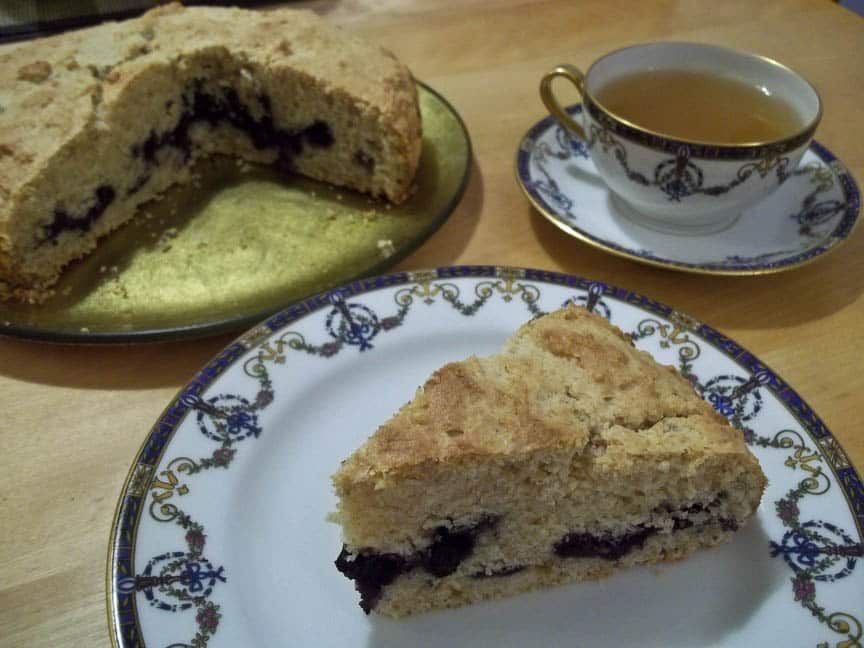 But before I get to the recipe I have a favor to ask. PLEASE PLEASE go vote for my recipe on facebook for the Backpacker Recipe Guide, I am the PESTO & MUSHROOM PIZZA, look for the pic below! Thank you!
So back to my baking faux pas. My scones were beyond liquefied with a double amount of liquid. I attempted to make a cake out of it by adding flour, eggs and a few other things. I emailed Liz telling her what happened and she might get a cake named after her. But things got worse: my oven would not go to 350 F…it would only do 200F or 400F. Then I had to leave my place for an emergency errand so I closed the oven, came back, and tried to bake it again. The result was less then spectacular as you can see below. Looks like a blue cracked dry earth desert scenery. Don't even asked how it tasted. I think asking for a new stove for Christmas might be a little big expensive. I would probably get one of the wayfair play kitchen sets for kids instead to fit the gift budget. Are they not cute? Brings back memories of the toy kitchen I had as a kid!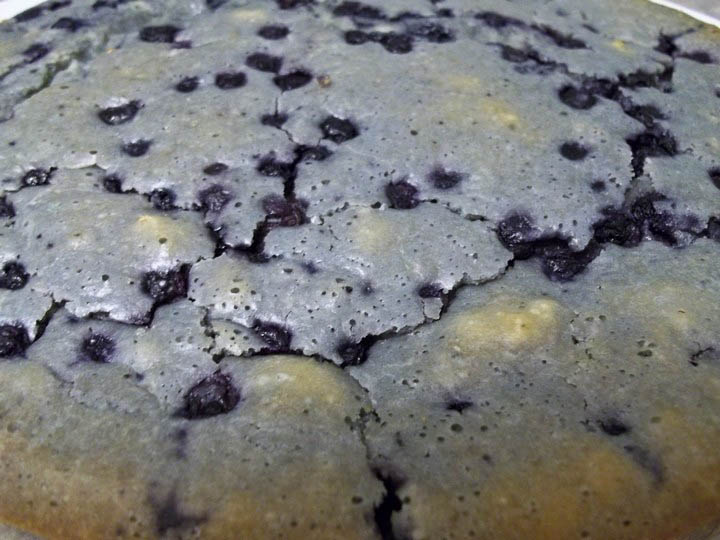 My ego however would not let this go…I had to come up with a cake recipe using basically the ingredients in the scones. After some research I created this cake and this time we had a big success. This cake almost has a biscuit quality to it but is fluffy like a cake. It is a wonderfully simple cake to enjoy in the afternoon with a cup of tea or coffee. Actually it would be great for breakfast too!
Ξ Blueberry Lizzy Coffee Cake Ξ
1/2 cup butter, softened
1/2 cup sugar
1 egg
1 tsp lemon juice
1 1/4 cup light cream
2 cups flour
2 tsp baking powder
1/2 teaspoon salt
1 cup wild blueberries, frozen or fresh
Directions:
1. Preheat oven to 350 F
2. In a large bowl mix with a beater butter and sugar until fluffy. Add the egg and mix well. Stir in light cream and lemon.
3. In another bowl mix all the dry ingredients. Add the dry ingredients to the wet mixture and mix well. The dough will be dense.
4. Spoon and spread evenly half the cake mixture into a buttered 9″ round cake pan. Sprinkle blueberries on top and gently spoon and spread evenly the other half the cake mixture, covering all the blueberries.
5. Bake at 350 F for 45 min or until knife inserted in center comes out clean.