It's Food 'n Flix time again! In this monthly group 'host' picks a movie of their choice that pertains to food. Everyone watches the movie and then makes a recipe which the film inspired. It can be any recipe you want. This month's pick is hosted by Caroline at Caroline Makes… She picked a movie that many of us have not seen for a very long time but you must have seen it when it came out in 1989: When Harry Met Sally…
Well after watching the movie again I definitely needed a cocktail, so I made two! Sally asks for a Bloody Mary at one point in the movie so I thought it would be fun to make a Bloody Mary Popsicles for the hot days of summer. And for those with a sweeter tooth I found this Tropical Orgasm cocktail in honor of the movie's most famous scene.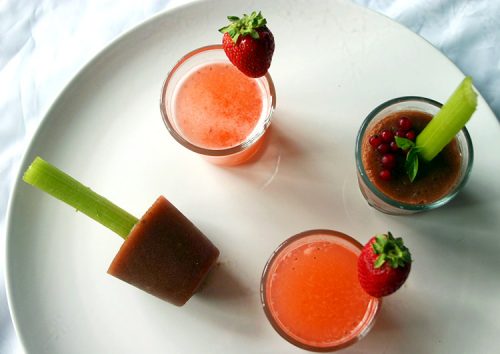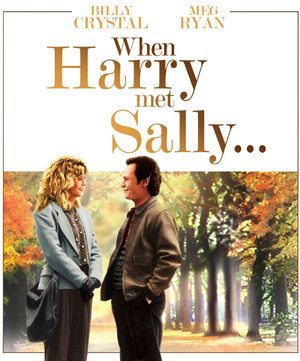 I am the exception to the rule. I am not a fan of the so called chick flicks. Sorry! So it was nice re-watching the film after so many years and picking up on the food mentions I missed the first time around, but I overall am not a fan of the film. And if I went out with Sally to a restaurant she would really grate my nerves…I actually have a couple of friends similar to that. Sally is the kind to ask the waitress for something and then asks her to change the entire dish to her specifications. Here is her order: "Regular tomato juice, not too much ice, and fill it up about three quarters, and then add a splash of Bloody Mary mix,  just a splash, and a little piece of lime, but on the side."
I am sure Sally would love these pops from Endless Simmer as is, where she likes it or not lol. I though it cute to use a stick of celery as the popsicle stick. For the presentation it was gorgeous but as soon as it starts to melt the celery becomes mush. You will have to lick these up fast anyways because booze does not freeze well.
[mpprecipe-recipe:420]
So I wanted another cocktail to highlight the movie's most famous scene: Sally proving to Harry that women are experts at faking an orgasm. I though of the Orgasm shooter except it is made with a lot of booze I do not have. But I found a tropical version on many bar sites. The best part, besides the great taste, is that you can make your own daiquiri mix on the side which you can keep the extra for other cocktails. Yumminess!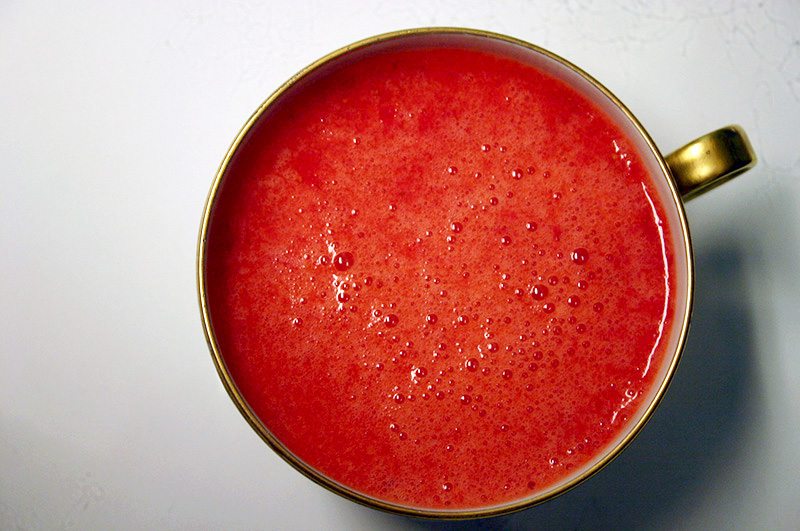 Tropical Orgasm
Ingredients  
Tropical Orgasm
1 1/2

oz

vodka

6

oz

pink lemonade

1

oz

strawberry daiquiri mix

splash spice rum
Strawberry Daiquiri mix
1/4

cup

sugar

1/4

cup

hot water

1/4

cup

lime juice

2

cups

strawberries
Instructions 
For the strawberry daiquiri mix, stir the sugar in the hot water until dissolved.

Combine the lime juice, strawberries and sugar syrup in a blender, and puree until smooth.

In a shaker mix the vodka, lemonade and strawberry daiquiri mix with ice.

Pour into glass and splash the top of the glass with the rum.