An adaptation from the popular Indian Rose Milk, this Singaporean Rose Milk drink, known as Bandung, should be the hit drink at any upcoming spring and summer gathering.
It's Food N' Flix time and what a fun movie we got to watch this month with delectably rich food and delectably rich characters. This month's flick was Crazy Rich Asians and to represent the rose-colored glasses through which we witness their lives, I made a Bandung or Singaporean Rose Milk Drink.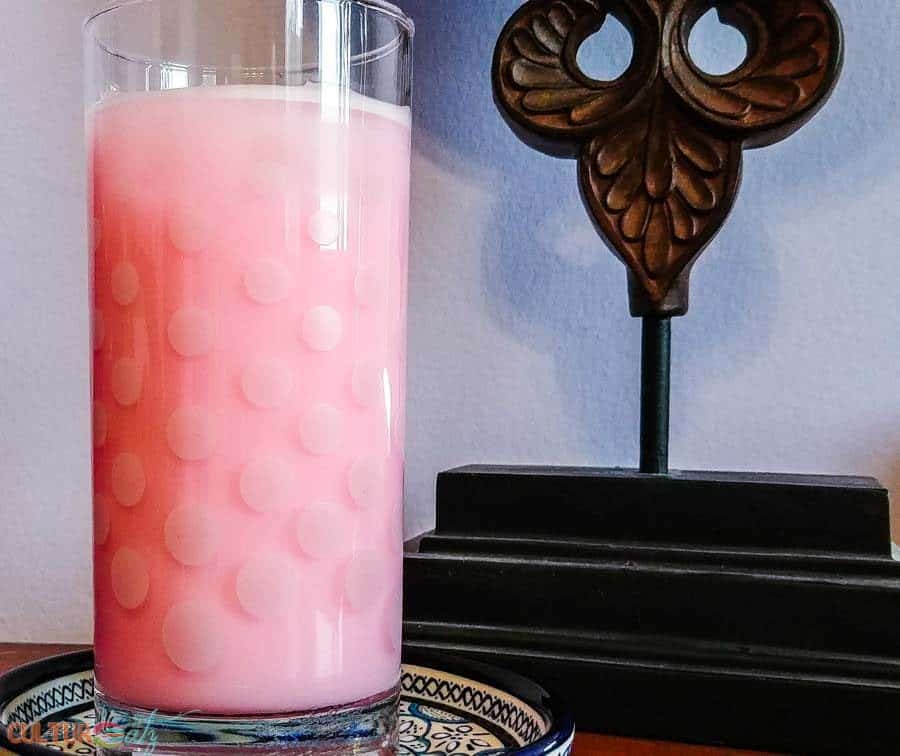 Crazy Rich Asians
I read the first book about 16 months ago and saw the movie a couple of months before I realized it was on the film roster. Both are light, fun 'summer entertainment like' pieces to enjoy. The book covers way more than the movie and many liberties were taken for the script.
The story clashes many levels of Asian standards into one frivolous rich setting: new and old money, Singaporean, Hong Kongese, the lesser viewed mainland Chinese, and ABCs (American Born Chinese). That is all I am going to say (keeping it short see why below) but if you want a fun night of light entertainment this is the movie to pick.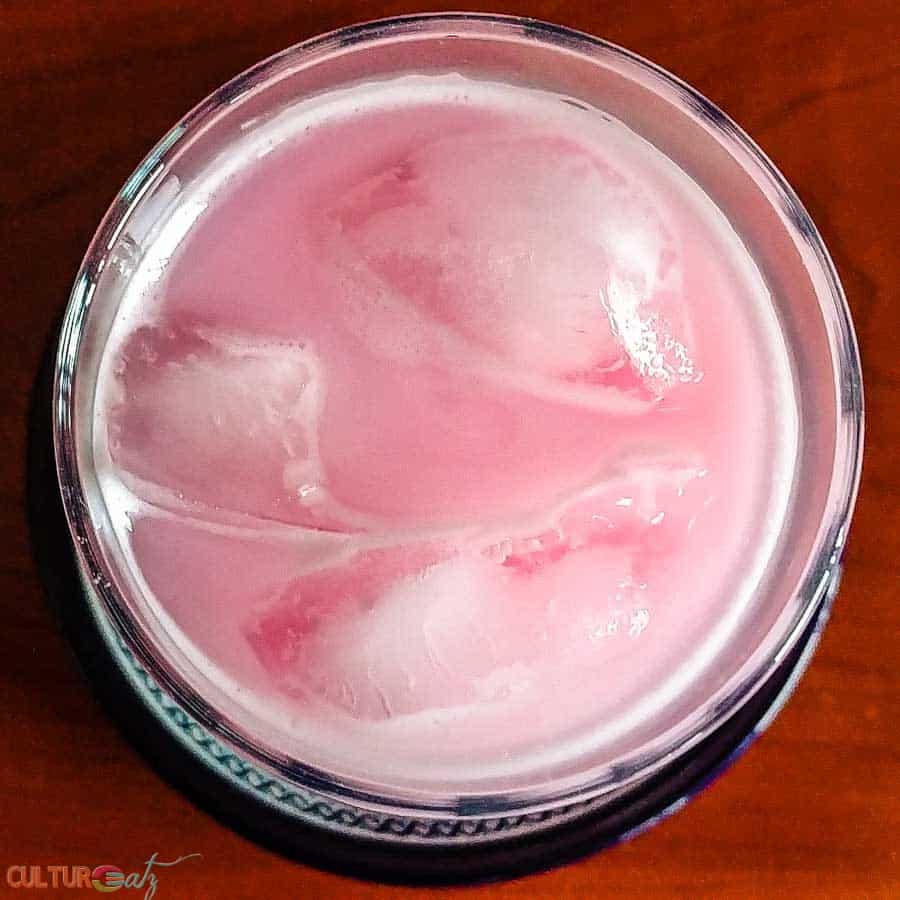 This is going to be a brief blog post. You see I am not quite a week back from my trip to Mexico and I am still recovering something a bit bigger than just Montezuma's revenge. At this point, I am either severely dehydrated I did pick up some creature feasting on my stomach lining. Great way to lose 13 pounds real fast though.
I have a FREE PRINTABLE for you
Surprise! I have prepared a Cheat Sheet that includes 41 Cooking and Baking Ingredient Substitutions that are commonly found in a kitchen. Click here to get your FREE Ingredient Substitutions Cheat Sheet right now!

I don't have a list of the food sightings and I originally wanted to make this delectable looking Singapore chili crab but I am home and ill and no energy to cook. And I had to find a recipe I could make with what I had at home!
Bandung, Rose Milk Drink
The one food category I should not be eating since sick is the one I have been craving the most and tolerating just fine: dairy. So I was thrilled to come across this Bandung drink, otherwise knows as the Singaporean Rose Milk Drink.
It is super fast to make and very refreshing. I personally love rose flavor, if you don't feel free to lower the quantity of rose water when making the syrup. Basically, you dilute evaporated milk with lots of water and add rose syrup and lots of ice. A perfect summer fun drink, just like the movie.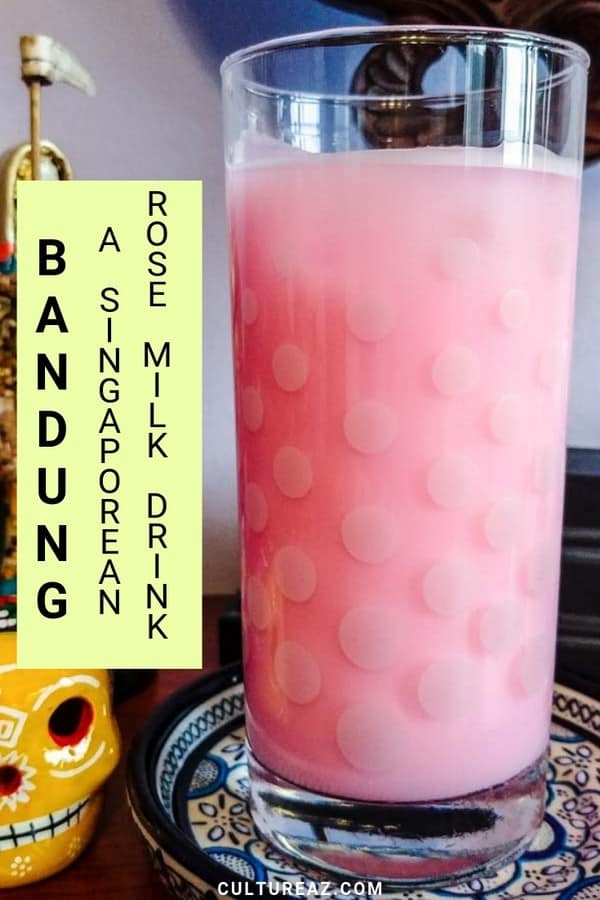 Bandung, Singaporean Rose Milk Drink
Ingredients  
1

cup

of water

1 1/2

cup

sugar

2

tablespoons

lemon juice

1/2

cup

rose water

1

cup

evaporated milk

5

cups

of cold water

About 3 drops pink food coloring
Instructions 
In a small saucepan, mix the water, sugar, lemon juice, and rose water. Bring to a boil, lower heat, and simmer for about 5 minutes. Set aside to cool.

In a large pitcher, add and mix thoroughly the evaporated milk, cold water, rose syrup, and drops of pink food coloring.

Fill highball glasses with ice and pour the rose milk drink into the glass. Enjoy!
Food 'n Flix is hosted this month by Debra at Eliot's Eats! In this monthly group, a host picks a movie of their choice that pertains to food. Everyone watches the movie and then makes a recipe which the film inspired. It can be any recipe you want. Join us!
PIN IT FOR LATER! https://www.pinterest.ca/pin/266275396705000459