The April 2010 Daring Bakers' challenge was hosted by Esther of The Lilac Kitchen. She challenged everyone to make a traditional British pudding using, if possible, a very traditional British ingredient: suet. Now I did not find suet but basically this recipe will…
Wow, this was something I never had made before and I knew it would be a different experience. Esther proposed 2 types of pudding: one with crust a bit more like a pie and one sponge type more like a cake. I knew right away I wanted to try the crust type since I did not know this version existed. Now what about the filling?
Thank goodness Esther gave us suet alternatives as I never found any. I used Crisco instead. I had not bought that stuff in like 20 years! For the filling I wanted to try something completely original and unusual. I looked up online to get inspiration but I kept coming across the same old traditional ones time and time again. So I made a filling up. I decided on lychee, coconut and a touch of lemongrass. So how was the end result? Hated the crust…I kept thinking of the amount of lard in there. But the filling was awesome!
Preparation time: Preparation time is 5 to 20 minutes depending on the filling. Cooking time is 1 to 5 hours
Equipment required:
• 2 pint (1 litre) pudding bowl or steam-able containers to contain a similar amount they should be higher rather than wide and low
• Steamer or large pan, ideally with a steaming stand, upturned plate or crumpled up piece of kitchen foil.
Type 1 Puddings — suet crusts.
Ingredients
(250 grams/12 ounces) Self-raising flour
(175 grams/6 ounces) Shredded suet or suet substitute (i.e., Vegetable Suet, Crisco, Lard)
(a pinch) Salt and pepper
(210 millilitres/a little less than a cup) Water (Note* You can use a milk or a water and milk mix for a richer pastry.)
1. Mix the flour and suet together.
2. Season the flour and suet mixture with salt and pepper if savory and just a bit of salt and/or spices if sweet.
3. Add the water, a tablespoonful at a time, as you mix the ingredients together. Make up the pastry to firm an elastic dough that leaves the bowl clean. The liquid amounts are only an estimate and most recipes just say water to mix.
4. Don't over handle the pastry or it will be too hard.
5. Reserve a quarter for the lid and roll out the rest and line a well-greased bowl.
6. At this point add your filling.
7. Roll the final piece of pastry out into a circle big enough to cover the top of the basin, dampen the edges and put in position on the pudding, pinching the edges together to seal.
8. Seal well and cover with a double sheet of foil – pleated in the centre to allow room for expansion while cooking. Secure with string, and place it in a steamer over boiling water.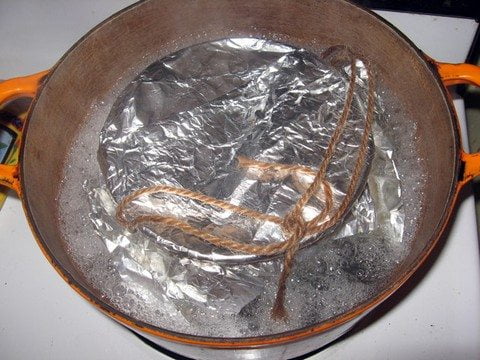 9. Steam for up to 5 hours, you may need to add more boiling water halfway through or possibly more often. One way to tell that it is cooked is when the pastry changes colour and goes from white to a sort of light golden brown. It is also hard to over steam a pudding so you can leave it bubbling away until you are ready.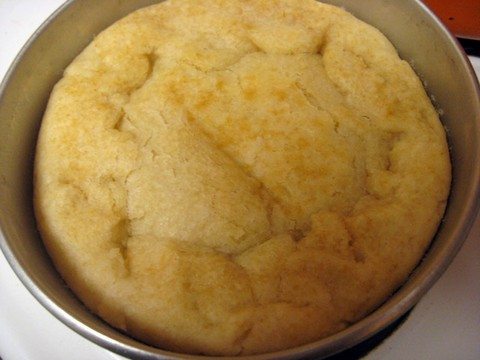 Now take a deep breath and remove from mold and pray it comes out in one piece.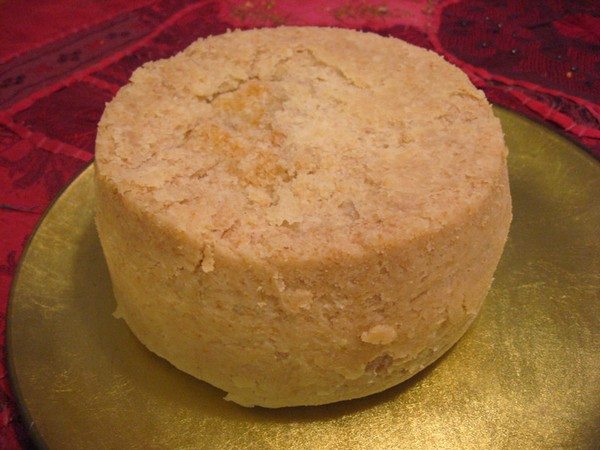 Type 2 puddings – Steamed Suet Pudding, sponge type.
(100 grams/4 ounces) All-purpose flour
(1/4 teaspoon) salt
(1.5 teaspoons) Baking powder
(100 grams/4 ounces) breadcrumbs
(75 grams/3 ounces) Caster sugar
(75 grams/ 3 ounces) Shredded suet or suet substitute (i.e., Vegetable Suet, Crisco, Lard)
(1) large egg
(6 to 8 tablespoons) Cold milk
1. Sift flour, salt and baking powder into bowl.
2. Add breadcrumbs, sugar and suet.
3. Mix to a soft batter with beaten egg and milk
4. Turn into a buttered 1 litre/ 2pint pudding basin and cover securely with buttered greaseproof paper or aluminum foil.
5. Steam steadily for 2.5 to 3 hours
6. Turn out onto warm plate, Serve with sweet sauce to taste such as custard, caramel or a sweetened fruit sauce.
Notes: Use a pan large enough to easily fit the bowl you are cooking. Don't fill the water more than about a third of the way up the bowl or it may boil over and into the bowl. Keep an eye and top up as needed with boiling water. You need to lift the bowl off the bottom of the pan. This can be done with a steamer stand, an upturned plate or even crumpled up kitchen foil — anything that can stand being in boiling water and lifts the bowl off the bottom of the pan will work. Make sure you have a well-fitted lid on the pan as you want the steam to cook the pudding not to boil off. This is a bowl ready for the steamer, note the handle made from the string that also ties it together around the top.. this makes it very much easier to lift out when hot and is well worth doing.
Learn how to steam a pudding step by step here.
Here is the recipe for the filling I chose to prepare in combination with the Type 1 pudding…
Evelyne's  Lychee, Coconut and Lemongrass Pudding
1 amount of suet pastry (see recipe above)
1/3 cup brown sugar
3/4 cup coconut cream + milk
1 cup lichee
1. Mix all the ingredients together delicately.
2. Finish building the pudding as per the pastry recipe.
3. Steam for 3 hours, or till golden, adding more water if needed.
4. To serve, turn the pudding into a dish.