Savory winter squash and pumpkin season are just around the corner. It's time to get creative in the kitchen with fall recipes. Why not try a new kind of squash this year.
Temperatures will soon get cooler and hearty meals will make their way back on kitchen tables. These starchy vegetables are a nice change to potatoes and rice in your diet, and better for you too. Here are 15 seasonal savory winter squash and pumpkin recipes you have to try this fall.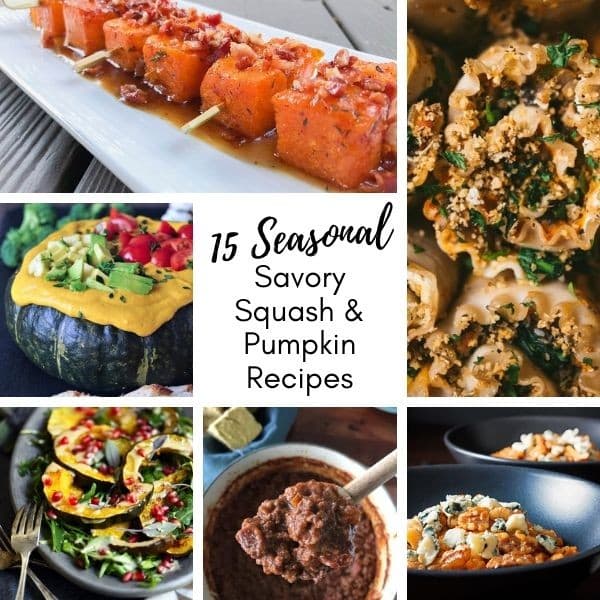 Before we get to the recipe I can hear you asking the 64k$ question. Just what is a winter squash exactly?
Winter squashes are large and thick-skinned when fully mature, as oppose to summer squash where you can eat the skin. They are also easier to store for extend periods of time, many throughout the winter if kept in a cool dry place.
Here is a shortlist of winter squashes to enjoy:
Butternut squash
Acorn squash
Pumpkin
Delicata squash
Hubbard squash
Kabocha squash
Turban squash
Spaghetti squash
15 Seasonal Savory Winter Squash and Pumpkin Recipes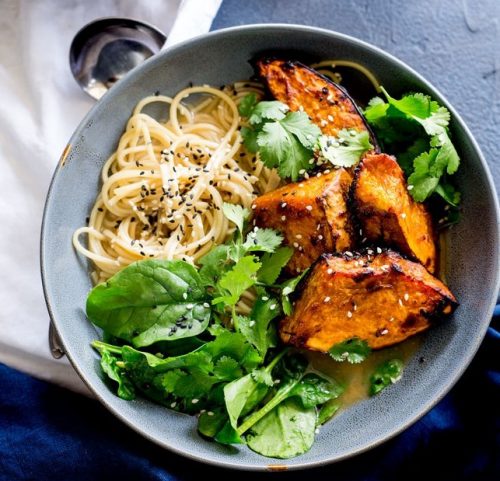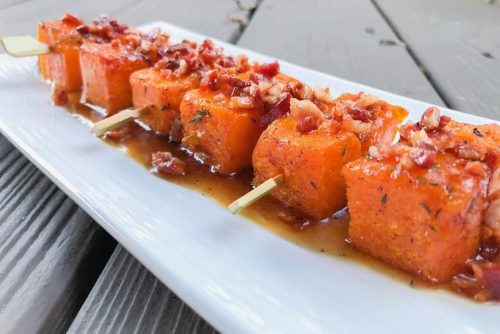 Maple Bacon Butternut Squash Skewers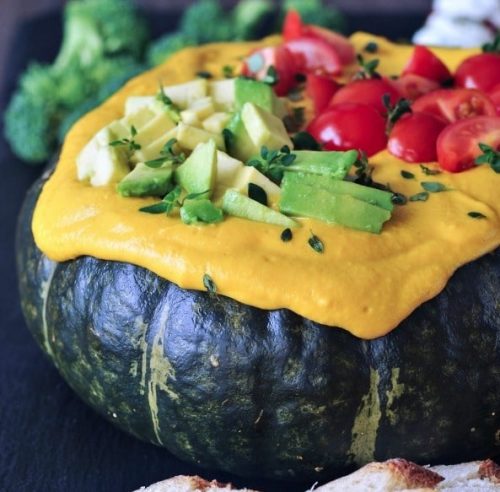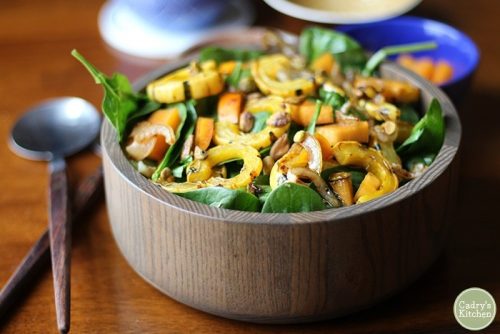 Autumnal Delicata Squash Salad with Persimmons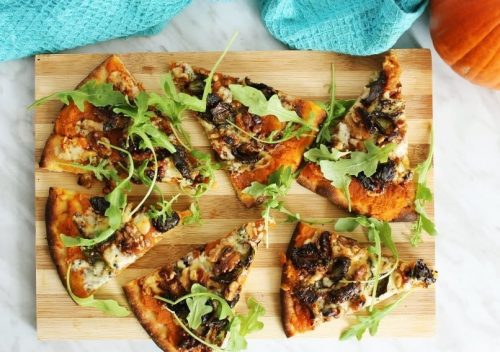 Blue Cheese Pizza with Pumpkin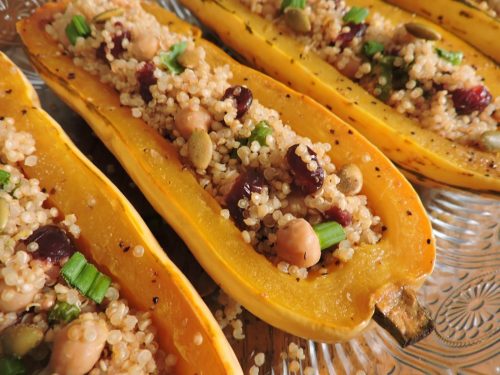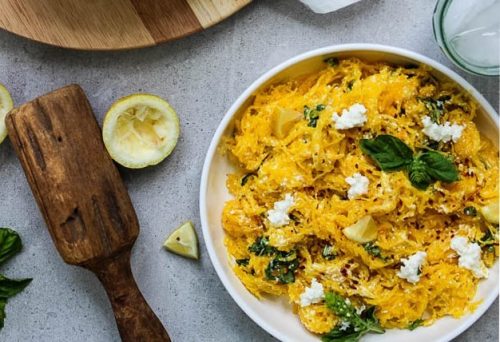 Lemon and Basil Ricotta Spaghetti Squash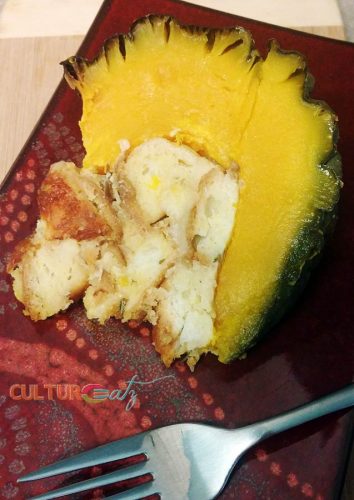 Savory Stuffed Squash with Gruyère Bread Pudding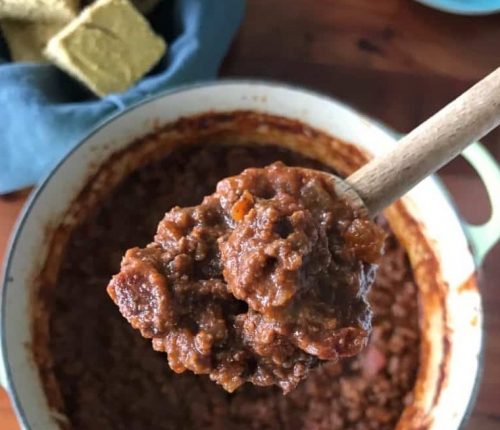 Smoky Bacon Chili and Mashed Butternut Squash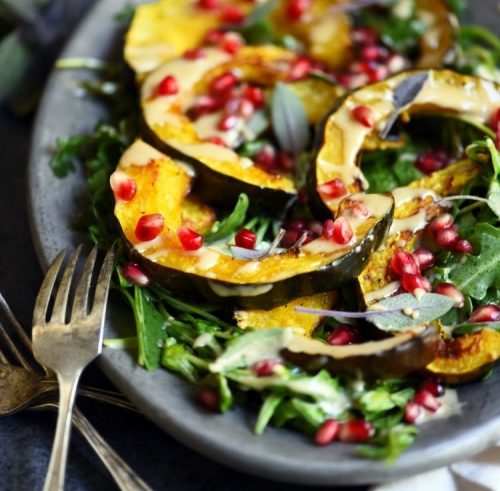 Roasted Acorn Squash Salad with Maple Cinnamon Tahini Dressing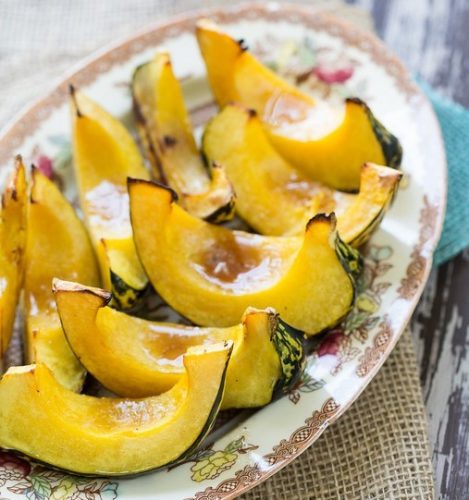 Bourbon Maple Grilled Acorn Squash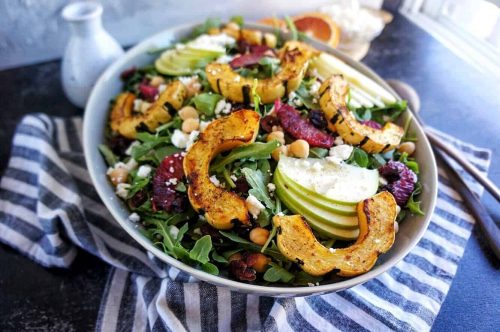 Delicata Squash & Apple Harvest Salad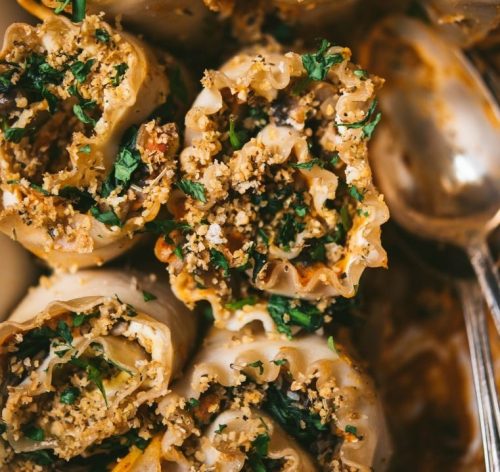 Vegan Butternut Squash and Mushroom Lasagna Roll-ups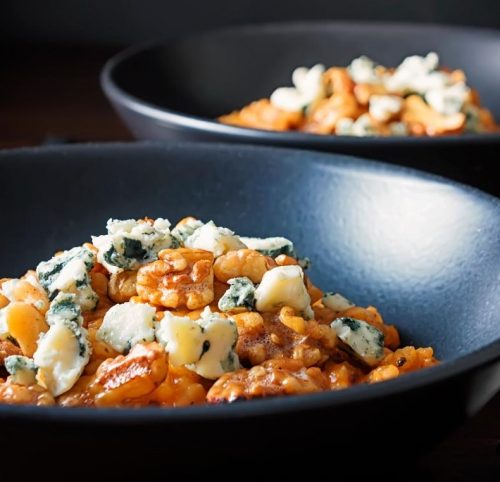 Pureed Pumpkin Risotto with Walnuts
And of course, a pumpkin seed must be included. You can use the same recipe for many squash seeds too!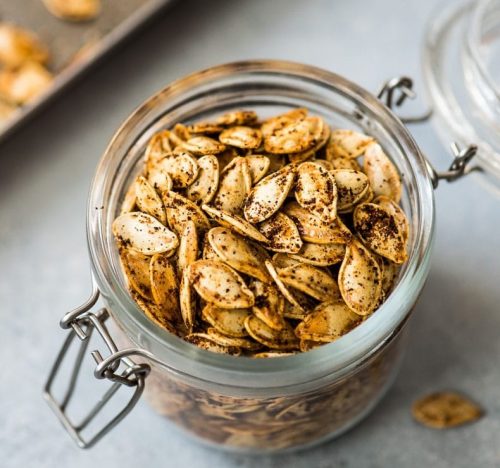 How to Roast Pumpkin Seeds – the easy way!
I hope you enjoyed this collection of 15 seasonal savory winter squash and pumpkin recipes.
And maybe one will tickle your fancy and be prepared soon in your own kitchen.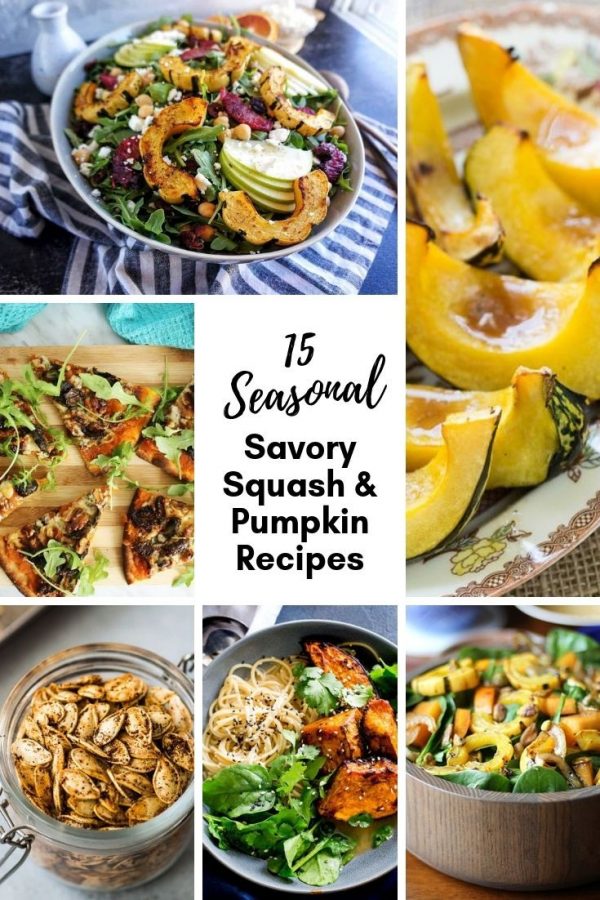 How often do you cook a meal with squash or pumpkin in the fall?
Do you carve a pumpkin every year?
Have you ever picked your own squash at pumpkin farm?