Discover Montreal's newest tapas bar in the heart of the resurrecting Quartier des spectacles area: Z Tapas Lounge.
Located right at the angle of Saint-Laurent and René-Lévesque boulevards, Z Tapas Lounge is the Hotel Zero1's newest restaurant. Food and Quartier des spectacles aficionados are invited to discover chef Marielvi Falvino's tapas, gourmet dishes and classics menu. Chef Marielvi Falvino is native to Venezuela and she truly knows how to experiment with Latin American flavours.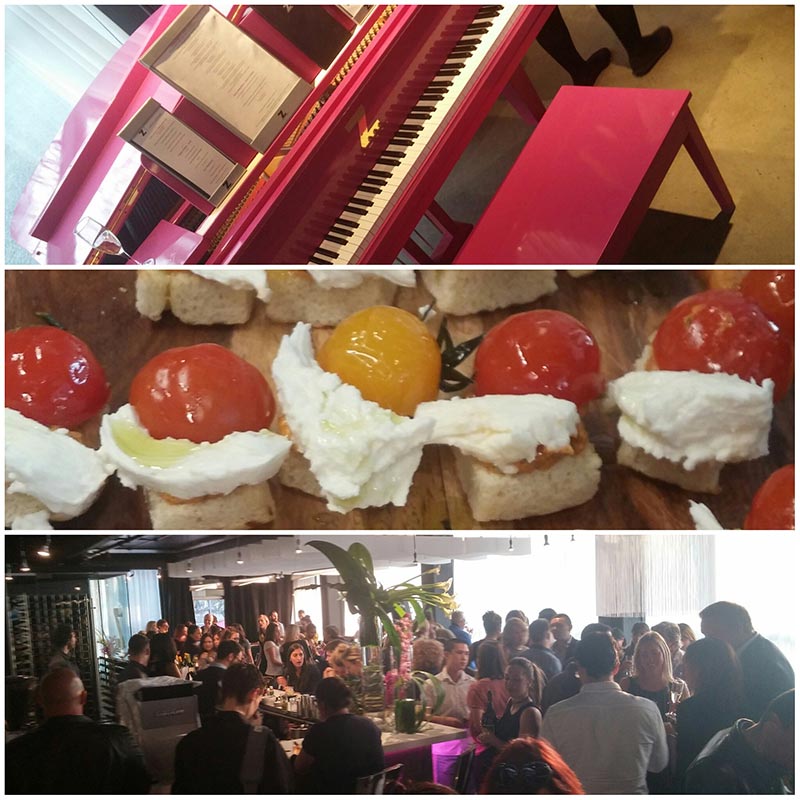 The awesome pink piano
Crushed cherry tomatoes and mozzarella Buffala on toasted baguette
The Z Tapas Lounge interior
In addition to its impressive list of privately imported wines, the Z is proud to offer a truly delicious and original selection of cocktails. The drink menu, designed by Mister Cocktail, Patrice Plante, a well-known mixologist expert, incorporates the traditional tastes and flavours of South America and adds a hint of modernity, for an experience that is truly unique. I got to sample two of these cocktails during the media night and both where a big hit for me: the Pisco de Leche and the Nouveau Carré, a play off the Louisiana Vieux Carré that is prepared with Pisco instead of Bourbon.
The restaurant also offers many South American inspired coffees, with or without alcohol,to top off a meal or keep a successful evening going.
The Z Tapas Lounge's cuisine is a delicious excuse for bringing people together around shared dishes, any time of the day. Whether looking for a pre-show meal, a gourmet experience with friends or colleagues or an intimate dinner for two, the Z is ready to surprise and delight you.
See below a sampling of bites that are listed of the 2016 summer menu (my favorite was the ceviche).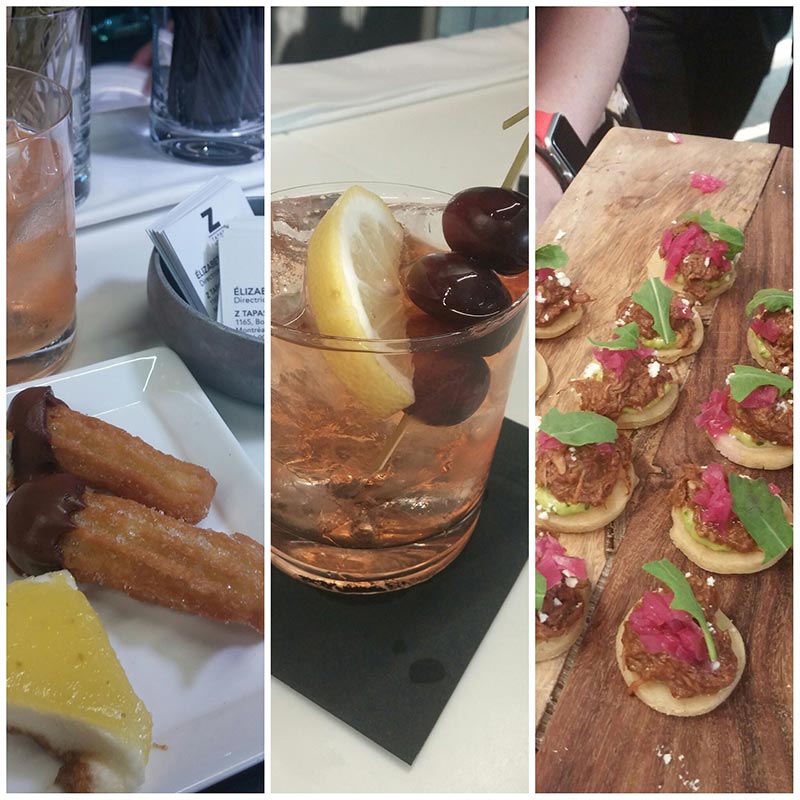 Churros with chocolate sauce and Cheesecake with caramelized pineapple
Nouveau Carré cocktail (with Pisco)
Braised duck sope with chocolate sauce (mole)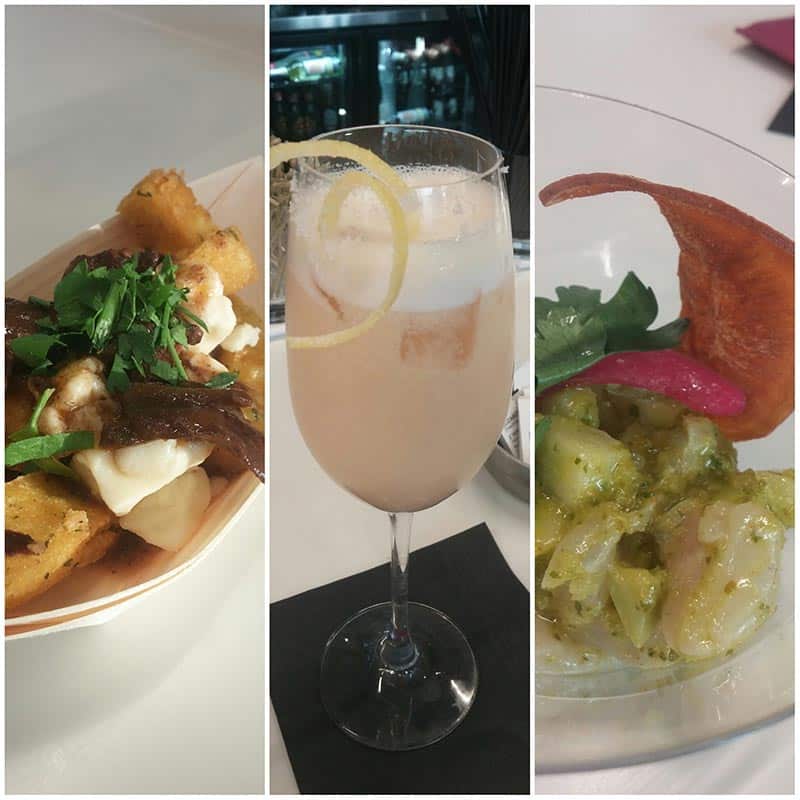 Mushroom ragout poutine with polenta fries
Pisco de Leche
Seabass Ceviche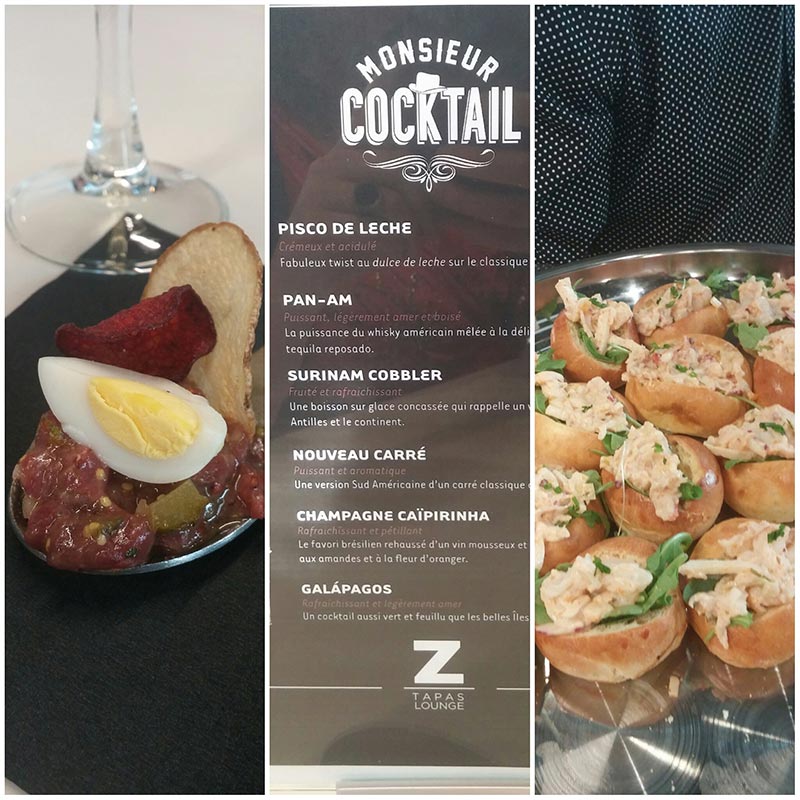 Venison tartare and homemade crisps
Cocktail menu
Lobster Roll
 Z Tapas Lounge
1165, St-Laurent blvd
Montreal, Quebec H2X 2S6
514 903-4040