I think Chocolate Mousse is probably one of the most go-to French restaurant desserts for kids (and the ones young at heart). You can easily make a chocolate mousse at home, just as rich and light as the one you remember from childhood.
Today is my group's reveal day for the Secret Recipe Club. What is the SRC? Basically, you are assigned a fellow participant's blog by the organizer and then you pick a recipe of your choice from that blog and make your version of it. But it is a secret, you cannot reveal whom you picked and what you made until the established posting date and time. This month's secret: Chocolate Mousse.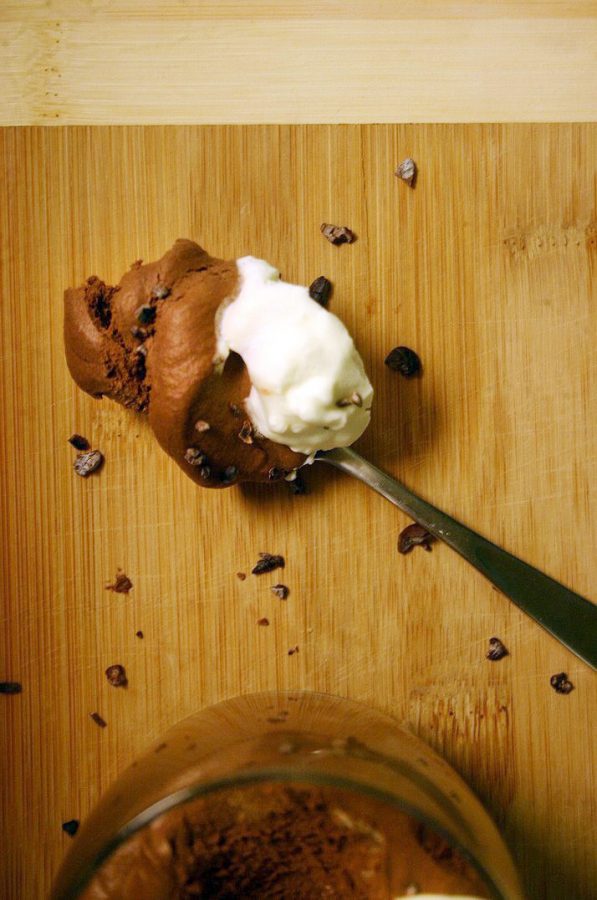 This month my assigned blog was a very sweet one: Chit Chat Chomp written by Leigh. I have to say this is one of the most elegant blogs I have seen, the tone, the look and the recipes. Leigh is all about her my home in Melbourne, food and her passion for anything French.
She finally got to go to Paris for the first time last year. Her recipes are a lovely mix of classic French, exotic spices and local tastes. I was very tempted to make the Green soup, Navarin Printanier, Monkfish curry with coconut, lime and curry leaves, Blood orange and rosemary tart and Macadamia, milk jam and chocolate ganache tart.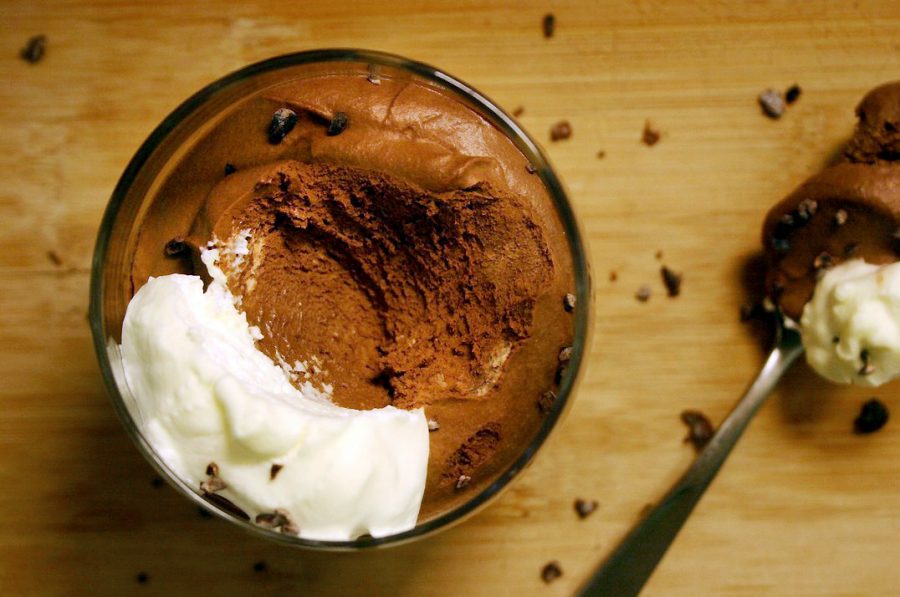 I did end up choosing the Chocolate Mousse entirely because of Leigh's trip down memory lane. It was the exact same thing for me. As a child when we went out to restaurants I would always get the classic French chocolate mousse.
As I grew up I tried new things, the more different the better. Later I was afraid of disappointment, of not enjoying the same airy and light texture I know from childhood. My mousse turned out a tad denser than expected but it was pretty damn close to the mousse of my youth.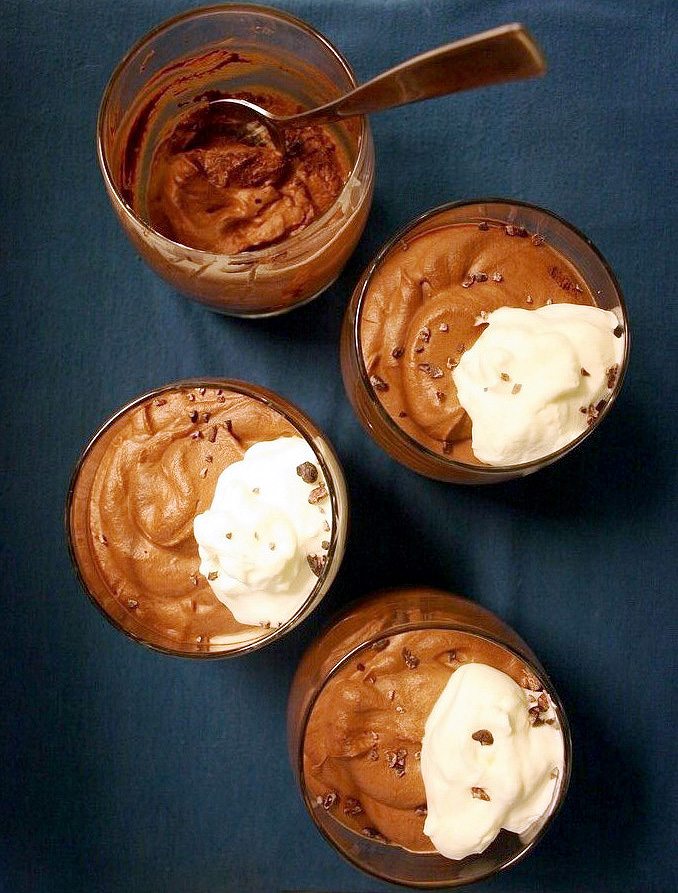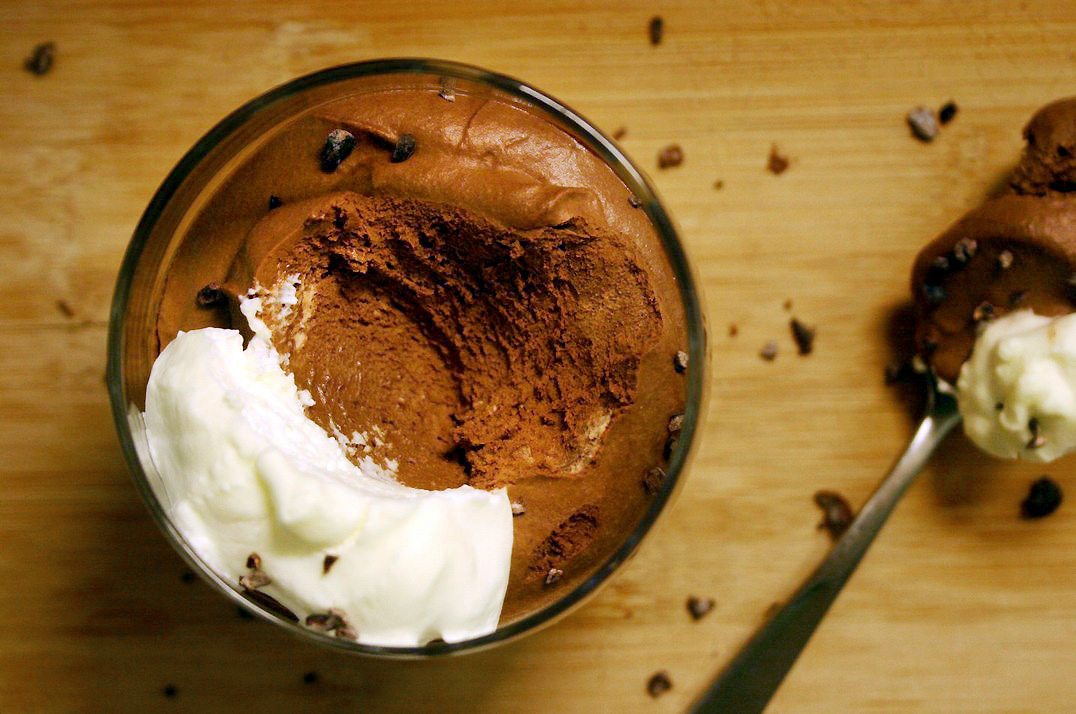 Chocolate Mousse
From Matt Moran's cookbook "When I Get Home Cookbook"
Ingredients  
450

g

dark chocolate

no more than 55% cocoa

1

litre thickened cream

4

egg yolks

whipped cream

nuts, mint, cocoa nibs, and or berries to serve
Instructions 
Melt the chocolate in a very dry bowl set over boiling water – make sure you don't let any water come into contact with the chocolate. Once melted, remove from the heat and set aside for about 3 minutes to cool slightly.

In another bowl, whisk the thickened cream until soft peaks form.

Whisk the egg yolks into the melted chocolate, then whisk in half of the cream until well combined. Using a large metal spoon, carefully fold in the remaining cream, working quickly to retain the airy texture. Pour the mousse into a large bowl and place in the fridge for about 3 hours or until set. You can make this a day in advance if you like.
Notes
Leigh's great tip: chances are the chocolate may seize up when you whisk in the egg yolks. Don't panic, just whisk in a little bit of boiling water at a time until you get the glossy and smooth texture again.