Think blogging is just a hobby? This is an open letter to non-bloggers with an eye-opening look into all the skills and knowledge required to be a successful blogger.
Today is my blog's 12th birthday. Honestly, that just blows my mind. It has been my little space on the internet that I call home for a long time. I am forever grateful for all my readers. But it's time for an open letter to non-bloggers.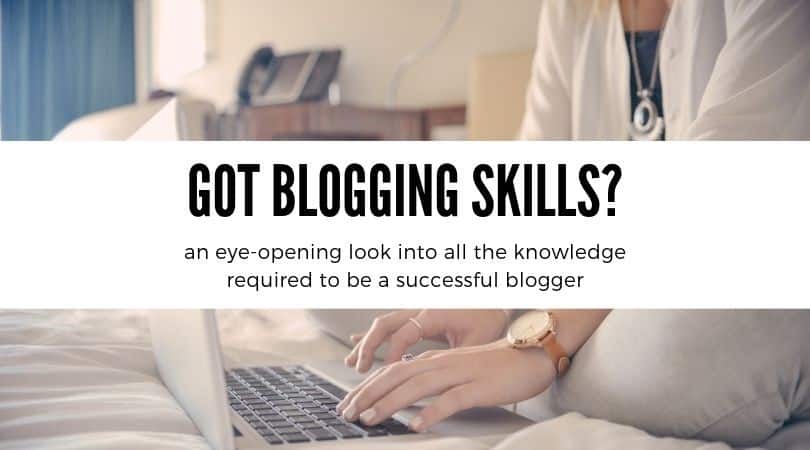 It started off as a hobby to chronicle dinner outing with friends. Later, I started posting recipes with a big emphasis on international cuisine. Since late 2017 I started including travel guides as well – traveling is a passion of mine – and I also write the occasional article on how to blog better and marketing.
Today I put a lot more effort into my article than say 3 years ago even. With a full-time job on the side and my YouTube channel, I put what time I have to make my blog more profitable while keeping it entertaining and educational. It's not easy, but it is a great challenge.
The blog has had ups and downs, it has changed names, it has explored new topics, it has been a hobby at times and now it is on it's way to being much more.
A blog's success is also not measured on the income it makes or the monthly impressions you get. Everyone has their own personal goals, big or small. If you achieve your blog goals, then you are a successful blogger.
PIN IT HERE for later!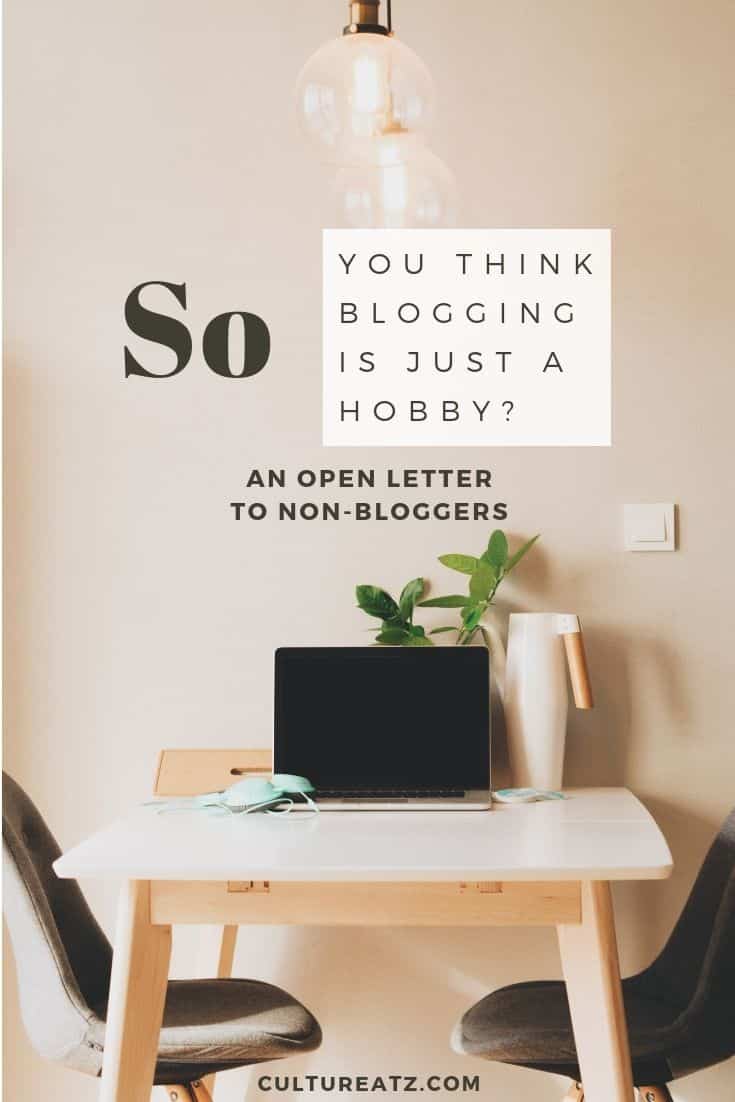 Open Letter to Non-Bloggers: it's all about the skills
So here is my beef. Occasionally, after meeting somebody for the first time, I am asked what I do in my free time. I usually answer listen to music, watch a little (way too much) TV, read, taking walks, as well as blogging and making videos.
And sometimes they have the nerve to answer: is that all, you don't do anything else? WHAT? Do you have even any remote idea of what is involved in having a blog and a Youtube channel? Creators got skills, dude!
So for my 12th blogiversary, I do not have a fancy recipe for you. Well, not one you can eat. Here is my recipe of all the expertise you need to be a blogger or videographer:
Blogging skills
Come up with new content and ideas, all the time
Research your topic and experiment, sample a product or service for reviews
For recipes: recipe development, cooking skills, time to make the recipe
Learn photography, example travel photos or food photography
Photo editing
Keyword research if you really want a good Google ranking
Writing composition: you have to write the article
Social media and marketing
Networking with peers
Video production skills
Come up with new content and ideas, all the time
Build a story around your topic
Learn how to film and produce your footage
Video editing
Keyword research and tag research for YouTube ranking
Writing composition: you have to write a few paragraphs about your video for the description
Social media and marketing
Networking with peers
I have learned so much: how to use specific software, improve my writing and cooking, photography, video, develop communication skills, self-promotion, and slowly master more business acumen.
I hope you enjoyed this open letter to non-bloggers. It is something I have wanted to write for a very long time. Blogging and video production have fulfilled my creative needs in ways I had never imagined.
The truth is blogging is all about perpetual self-improvement.
PIN IT HERE for later!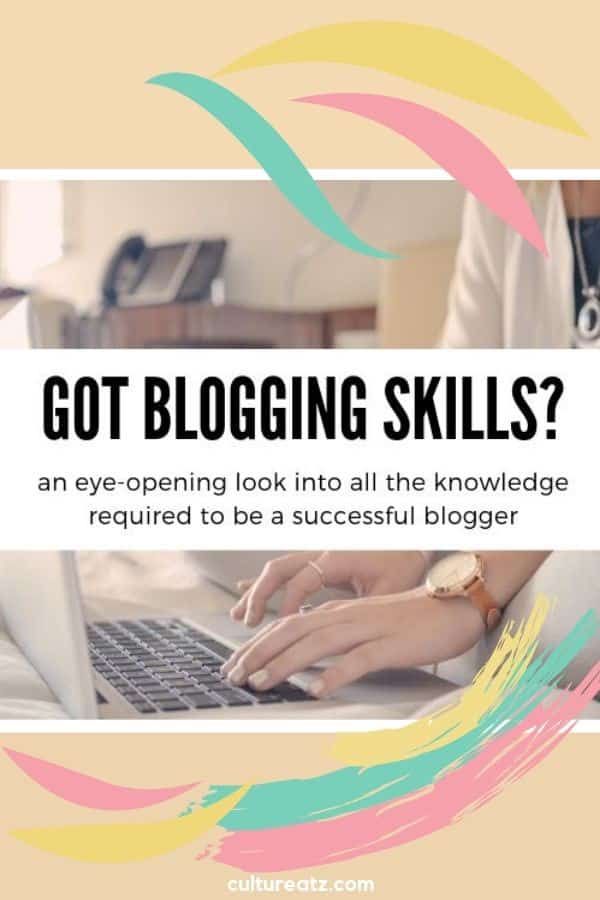 Did you make one of my recipes? I would love to see it. Take a photo and tag me on Instagram @cultureatz.
EDITOR'S NOTE: This post may contain affiliate links (disclosure policy). Please support CulturEatz by clicking on the links and purchasing through them so I can keep the kitchen well stocked. It does not alter the price you pay.