A great selection of three cookbooks with themes are used to build a wonderful 3-course meal.
The internet is an infinite source for recipes, no one can deny that, but sometimes sitting in your favorite chair and leafing through a cookbook can be really relaxing and gratifying. Cookbooks also have a great knack for gathering a whole bunch of recipes on a specific theme. Today I will give you a brief introduction to such three cookbooks I received recently: Spiralizer, Slow-cooker and Vegetarian Thai.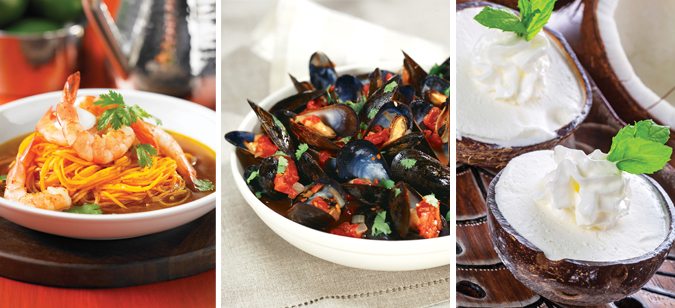 I have savored my time leafing through these cookbooks and testing out some of the recipes lately. I am including the main description of the books, a recipe and a "my-2-cents" paragraph for each. Bon Appetit!