A glorious pictorial Maritime Road Tripping tour of Nova Scotia & New Brunswick via fishing villages, spectacular coastlines, seafood galore and libatious finds!
I know, my title is technically false. How can anyone overdose on lobster! I was so happy to devour luscious lobster in some form for 6 out of my 9 travel days. I would have to say instead I had to face lobster withdrawal once back to routine and reality!
The docks of the fishing village Peggy's Cove NS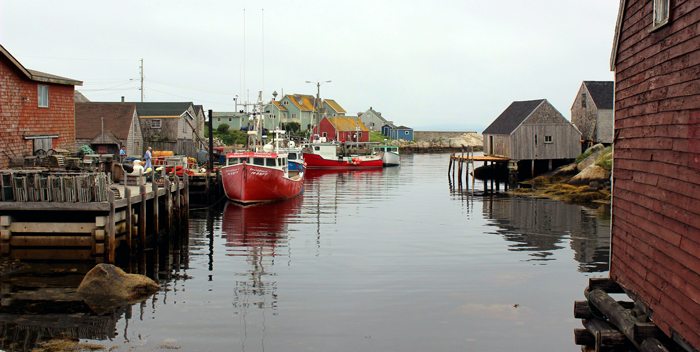 Today I plan on overdosing you on pictures! Very few wordy paragraphs, instead you will get loads of pictures with a quick commentary. Enjoy!